India
ISRO report: Joshimath sank by 5.4 cm in just 12 days.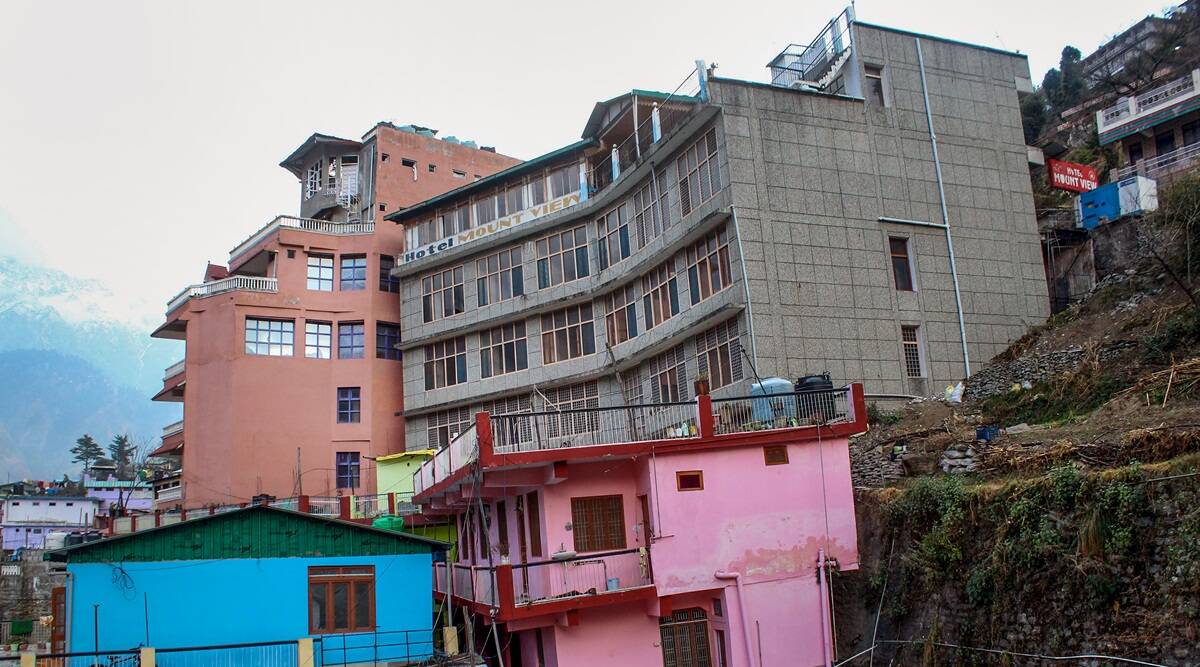 Indian Space Research Organization (ISRO) satellite photographs of Joshimath in Uttarakhand reveal that the Himalayan town sank rapidly, by 5.4 cm in just 12 days, after a potential subsidence event on January 2.
Land subsidence poses a severe problem to Joshimath, which serves as a gateway to popular pilgrimage sites like Badrinath and Hemkund Sahib, as well as the famous international skiing resort of Auli.
In an early report, ISRO's National Remote Sensing Centre (NRSC) said that Joshimath sank by 8.9 cm between April and November 2022. During that time, the land continued to sink slowly.
However, the intensity of ground subsidence rose between December 27, 2022, and January 8, 2023, and the town sank by 5.4 cm during these 12 days.
The Cartosat-2S satellite was used to capture the images.
"Within a few days, the area subsided by around 5 cm, and the spread of the subsidence has also grown. However, it is only present in Joshimath town centre, according to the NRSC investigation.
It stated that a zone of subsidence with a general landslide shape—tapered top and fanning out at base—had been found.
According to the research, the subsidence's crown was situated at the height of 2,180 metres close to the Joshimath-Auli route.
The photos in the subsidence zone that stretch across the middle of Joshimath town reveal the Army Helipad and Narsingh Temple as the two most notable structures.
At a meeting with top authorities and Union ministers Nitin Gadkari, R K Singh, Bhupendra Yadav, and Gajendra Singh Shekhawat on Thursday, Amit Shah, the union's minister of the interior, evaluated the situation in Joshimath and the actions done to lessen the suffering of the locals.
So far, 169 families totalling 589 persons, have been relocated to assistance centres.
In Joshimath and Pipalkoti, 835 rooms act as relief centres, with a combined capacity to house 3,630 people.
To date, 42 impacted households have received temporary relief totalling Rs 1.5 lakh.
The chief minister of Uttarakhand, Pushkar Singh Dhami, said on Thursday that a committee would figure out the fair market value of the compensation to be given to the affected families in Joshimath, taking into account the needs of everyone.