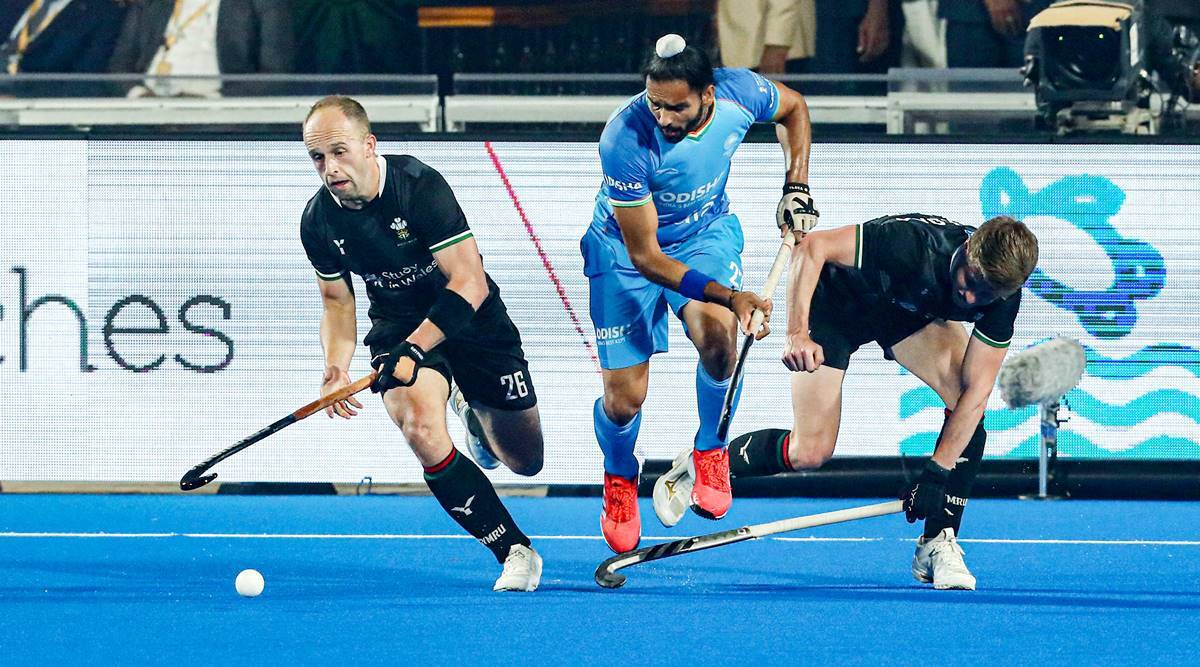 India vs. Wales Hockey Match Today Live Scorecard: In Pool D, India beat Wales 4–2 to finish in second place. India will now play New Zealand in a cross-over match to get into the quarterfinals.
On Thursday, India needed to win by at least eight goals to go straight to the quarterfinals. They didn't live up to expectations, though, and finished second in Pool D, behind England.
Akashdeep Singh scored twice in the 32nd and 45th minutes. Shamsher Singh scored in the 21st minute, and Harmanpreet Singh scored in the 59th. Wales scored on goals by Gareth Furlong (in the 42nd minute) and Jacob Draper (in the 44th minute).