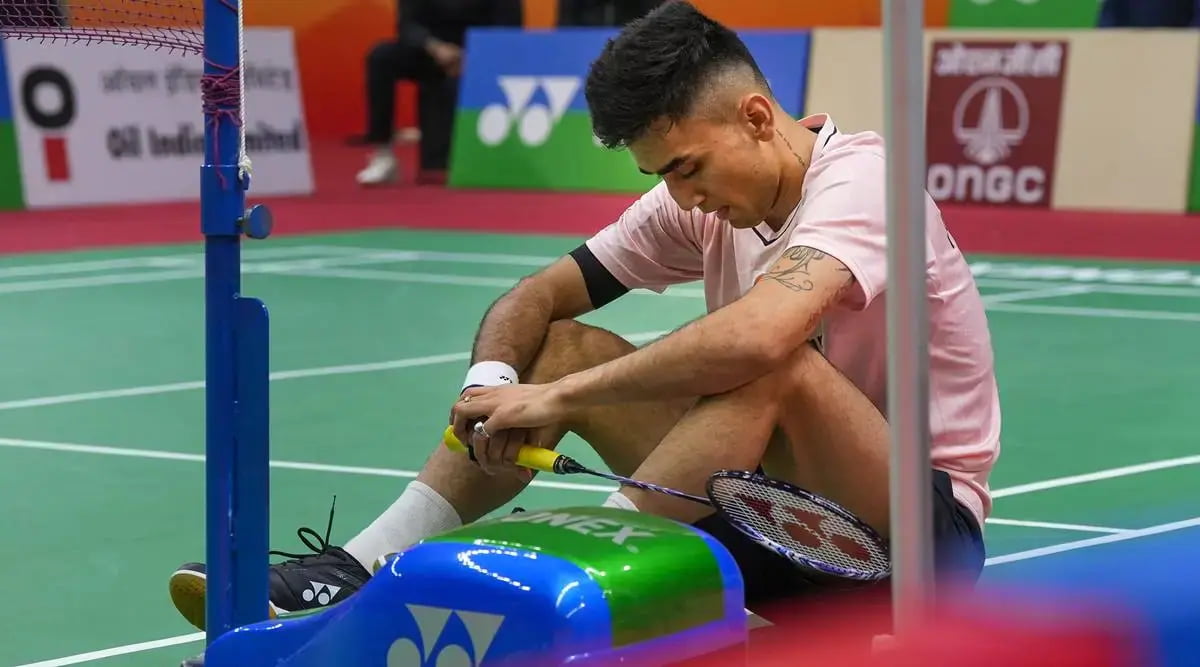 Lakshya Sen believed the shuttle grazed Rasmus Gemke's shirt before it went out, changing the score in the second set from 10-14 to 14-10. It disturbed his calm to such a degree that neither the confidence of clear winners in winning the first 21-16 nor his comeback in the third, making up a 1-8 deficit to reach 13-14, could give him confidence that he could defeat the Dane in Round Two.
It dealt the gifted Indian a crushing loss during his title defence and a lesson in the folly of impatience that he will find difficult to forget. Line calls and umpire decisions are frequently erroneous, and net-chords frequently fall in the wrong direction. But Sen allowing the anger of a widening points-gap to boil over and destroy his calm — after scoring the first – was the kind of second-season malaise that taints entire matches.
First fatal signs
Sen admitted that his impatience in rallies may have been a result of his desire to complete the pre-quarters in straight sets before facing Viktor Axelsen in this "quarter of death." But a meeting with the great Dane would have to be earned, and as Gemke began to hit the precise lengths in the second set, aiming for Sen's backhand rear-corner, there were the first hints of the Indian's defence weakening. Yet, it was not until 9:11 a.m. around the halfway point, that pressure began to build.
At 10-14, when the shuttle was ruled not to have fouled Sen's shirt and the point was awarded to Gemke, Sen had a silent meltdown. His wrath would manifest in his over-hit smashes at 11-16 and 13-19. All of his roiling rage appeared to tyre him out more quickly.
As a result, he has need time to recuperate from the aftereffects of his nose surgery, where antibiotics can weaken you. On this day, however, it was his anger alone – not exactly red mist, but the kind of incapacitating rage that leads to mistakes – that would bring him down. Sets levelled at 21-15 should have signified parity and the beginning of a new chapter.
Sen remained agitated, and a series of blunders and hasty returns had him staring at a 1-8 deficit before he regained his composure and resumed his methodical approach to problem-solving. A cheeky point at 2-8 indicated Lakshya's old carefree and fearless self could return.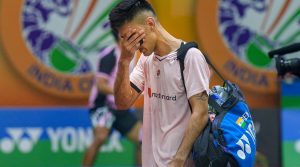 Drawing Gemke to the net, he fired his next shot into the open court behind him, as Gemke began committing a series of blunders. Subsequently, Gemke would win 69-shot rallies, but at least his ability to defend boosted his confidence and provided regularity to his thoughts. Still, there was one reckless smash at 7-13, at which time Sen recovered his wits and went for hand speed and acceleration, with the home fans encouraging him. At 15-17 in the deciding set, Sen's kneeling reflex return landed near the back line, leaving Gemke stranded like a passing shot in tennis.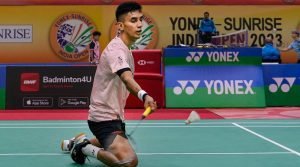 The 69-shot exchange was a genuine "who will delink first" contest. Sen appeared mentally and physically weary between the ages of 15 and 18. Even though two down-the-line smashes that kissed the lines took Sen to 17-18 and the serve at 18-19 was fraught with the certainty of Sen pouncing on the service, Sehn had no margin for error due to his earlier impatience.
At 18-20, a fortunate net chord handed Gemke a match point. Then, Sen cut himself deeply to stop his suffering.
Saina error-prone
Saina Nehwal's performance against Olympic champion Chen Yufei was dreadful, as she was defeated 21-9, 21-12. Her movement was laboured, and she continued to commit errors throughout the entire game. She was incapable of stringing together any points and did not appear to have recovered from the Mia Blichfeldt game the day before. Satwik's groyne injury halted the Indian challenge at the Super 750 when Satwik and Chirag withdrew.