India
'Neither history nor present in new Parliament building,' says Shiv Sena's Sanjay Raut after Congress.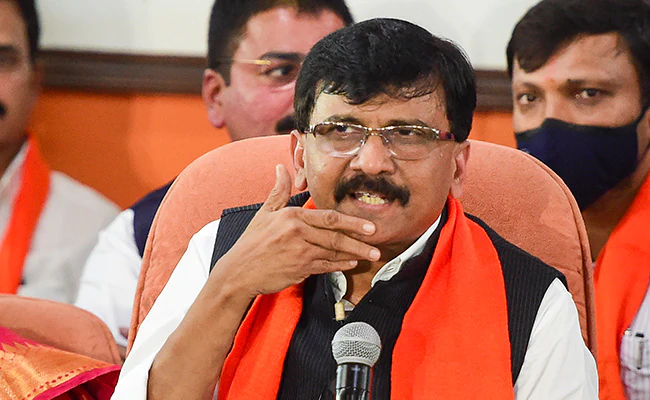 A day after Congress leader Rahul Gandhi dubbed the new Parliament building the "Modi Multiplex," Shiv Sena (UBT) MP Sanjay Raut labelled it a "mega show" on Sunday. "There is neither history nor the present in the new building," he stated.
"As Jairam Ramesh said, it is a Modi multiplex," Raut continued. The abuse was used in Parliament on the first day."
Referring to remarks made by Lok Sabha BJP MP Ramesh Bidhuri against BSP leader Danish Ali during the Parliament's special session in the new building, Raut stated that the dignity associated with the Parliament has ended. "The Prime Minister is calm, as is Union Home Minister Amit Shah. "Have you turned this into a hangout for goons now?" he inquired.
#WATCH | Shiv Sena (UBT) MP Sanjay Raut says, "The new Parliament is a mega show. People say it is a 7-star hotel. When I enter it, I don't feel like I am entering a historical building. In the new Parliament House, there is no history. As Jairam Ramesh said, it is Modi's… pic.twitter.com/dr2IxfeeF8

— ANI (@ANI) September 24, 2023
Earlier on Saturday, Jairam Ramesh took to X and pointed out various flaws and faults in the new Parliament structure's architecture and performance. He referred to it as the 'Modi Multiplex' or 'Modi Marriott,' and he emphasised his dissatisfaction with the decline in significant debates and exchanges, both within the two Houses and in the lobbies.
MP Raut was also dissatisfied with the new structure's absence of a lobby, corridors, and a central hall. "I've been in Parliament for over 20 years, and it felt as if history was walking alongside me in the old building." "I don't feel like I'm entering a historical building anymore," he told news agency ANI.
Related Posts