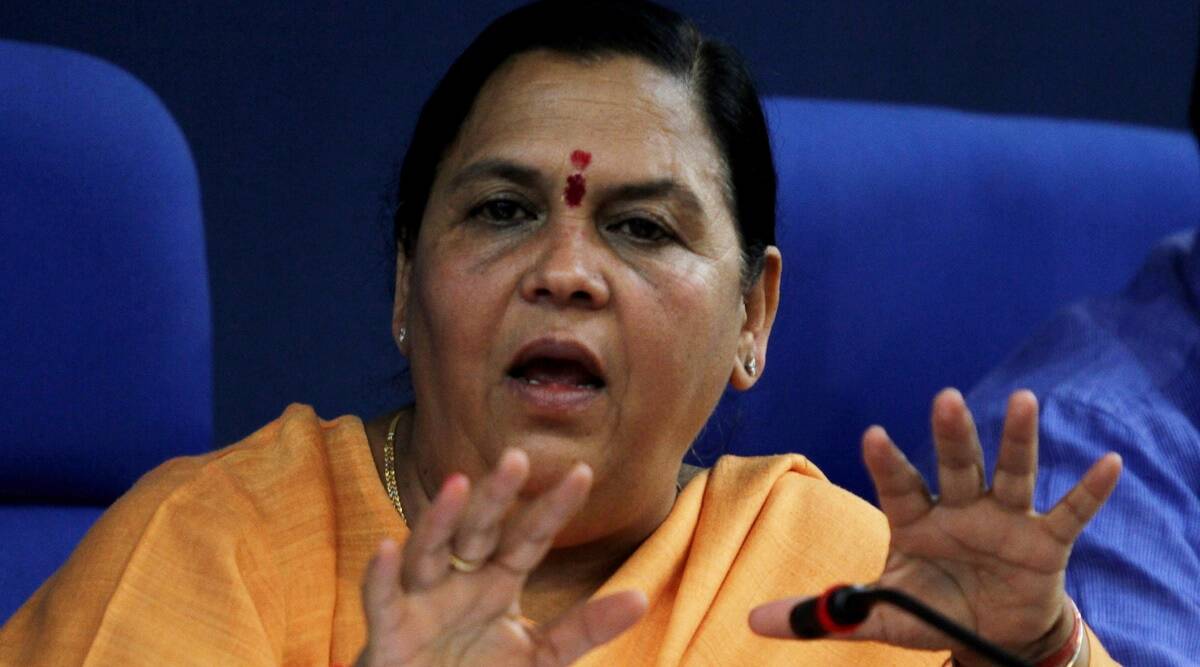 Senior Bharatiya Janata Party (BJP) leader Uma Bharti on Thursday tied stray cows in front of a liquor shop in Orchha town of Madhya Pradesh and fed them hay as she called upon people to drink cow milk and shun alcohol.
The former chief minister led a campaign against drinking in the state run by the BJP. He said that the government shouldn't make money off of drinking.
After tying up the cows, Bharti was heard shouting "Sharab Nahi, Doodh Piyo" (don't drink liquor, drink milk) in front of a shop selling Indian-made foreign liquor (IMFL) in Orchha, a town in Niwari district known for its temples and palaces.
The BJP leader had thrown cow dung at the same liquor store in June of last year. She threw a stone at a liquor store in Bhopal in March 2022.
The store's salesman shut the shutters right away, apparently afraid that what happened in 2022 would happen again.
The Hindutva leader said that she, too, was partly to blame for the drinking problem. She said that she had campaigned for the BJP in the 2003 Assembly elections, and since then, the BJP has been in power in MP, except for 15 months from 2018 to 2020, when the Congress was in charge.
The leader of the saffron party had once pushed for a total ban on alcohol in the state. For the past few months, he has been trying to make it legal to sell alcohol in Madhya Pradesh, where Assembly elections are coming up at the end of the year.
"The last time, the former Union minister threw cow dung at this liquor store in Orchha. So this time I shut the shop's doors," Rampal, a salesman, told PTI.
The salesman said that Bharti told the people who had gathered near the IMFL store that the government shouldn't make money off of drinking.
She told the small group that Chief Minister Shivraj Singh Chouhan is a "courageous" leader who has admitted that the current excise policy has some flaws and promised to write a new one with the help of yoga guru Ramdev. This is what Rampal said.
In the state capital, Chouhan was asked by reporters about Bharti's comments and her campaign against alcohol.
The government of Madhya Pradesh is likely to put out a new excise policy soon. Chouhan had said that the new excise policy would make people less likely to drink at a Republic Day event.