India
Puri anticipates a reduction in gasoline prices as soon as oil companies recoup previous losses.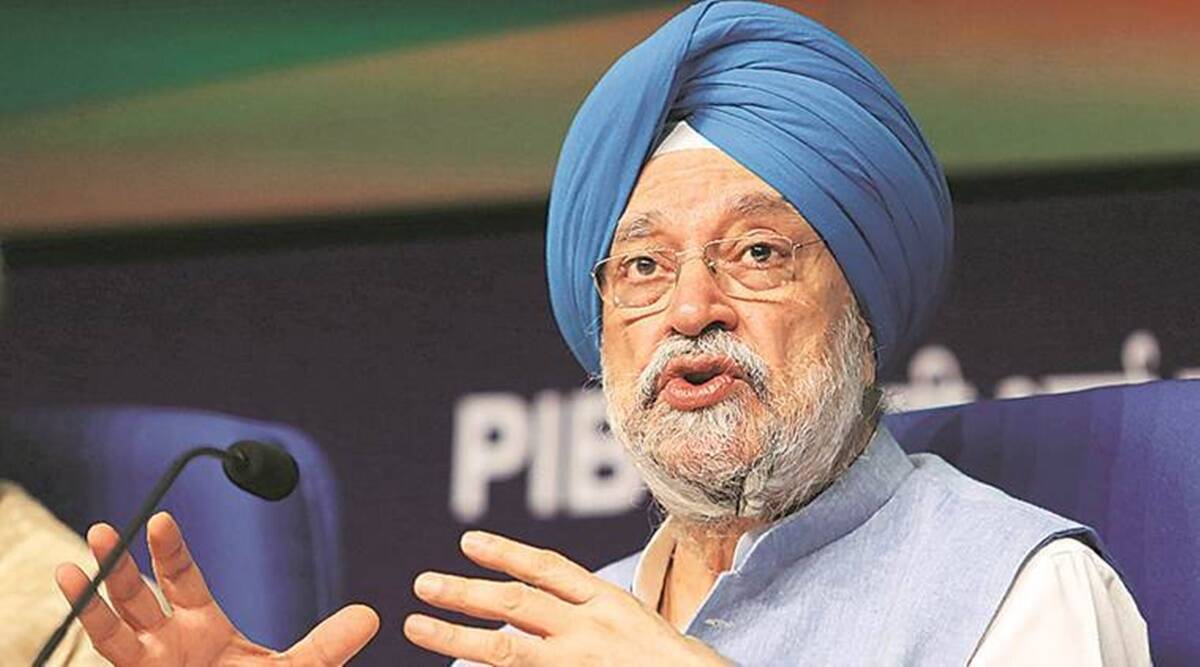 Sunday, Oil Minister Hardeep Singh Puri believed that gasoline prices will be decreased as soon as state-owned oil businesses recouped their previous losses.
In the previous 15 months, the state-owned Indian Oil Corporation (IOC), Bharat Petroleum Corporation Ltd. (BPCL), and Hindustan Petroleum Corporation Ltd. (HPCL) have not adjusted gasoline and diesel rates to reflect the cost. As a result of the decline in oil prices, losses are being recouped.
"I expect prices to decrease if under-recoveries (or losses) disappear," he remarked on this occasion.
The decline in worldwide prices from the multi-year peak that occurred last year has resulted in corporations turning a profit on gasoline while continuing to incur losses on diesel.
Profit on petrol was formerly Rs 10 per liter, but subsequent increases in oil costs have cut it in half. Diesel losses have increased to Rs 13 per liter, up from Rs 10–11 earlier in the month, according to industry sources.
Puri stated that oil corporations acted as responsible corporate citizens by not passing on the increase in global energy costs following Russia's invasion of Ukraine to customers.
"We did not request that they hold prices; they did it independently," he said.
This freeze resulted in record-breaking losses of Rs 17.4 per liter for petrol and Rs 27.4 per liter for diesel for the week ending June 24, 2022.
Despite input crude oil prices climbing from USD 102.97 per barrel that month to USD 116.01 per barrel in June and down to USD 82 per barrel this month, the three fuel retailers have not modified gasoline and diesel pricing since April 6, 2022.
Holding pricing when input costs exceeded retail selling prices resulted in a net loss for three companies. They declared a total net loss of Rs 21,201.18 crore between April and September, even accounting for Rs 22,000 crore in LPG subsidies that were announced but not paid.
Puri stated that the six-month loss figures are known and must be retrieved.
In the past few years, international oil prices have been volatile. It plunged into negative territory at the onset of the pandemic in 2020 and fluctuated wildly in 2022, reaching a 14-year high of about USD 140 per barrel in March 2022 after Russia invaded Ukraine, before falling on decreased demand from main importer China and fears of an economic recession.
However, for a nation that relies on imports to the extent of 85 percent, the increase exacerbated inflation and derailed the economic recovery from the pandemic.
Consequently, the three fuel retailers, who control almost 90 percent of the market, froze gasoline and diesel prices for the longest period in at least two decades. They ceased daily price adjustments at the beginning of November 2021, when rates across the nation reached an all-time high, causing the government to reverse a portion of the excise duty increase it had enacted during the epidemic in order to take advantage of low oil prices.
The freeze lasted until 2022, but the war-driven increase in international oil prices led to a Rs 10 per liter increase in petrol and diesel prices beginning in mid-March before another round of excise duty cuts reversed the Rs 13 per liter and Rs 16 per liter increase in taxes on petrol and diesel caused by the pandemic.
This followed the current price freeze, which began on April 6 and continues to this day.
The energy ministry is asking for reimbursement for the losses sustained by the three shops.