India
"You heard from Prime Minister Modi…," says the United States as Antony Blinken lands in India.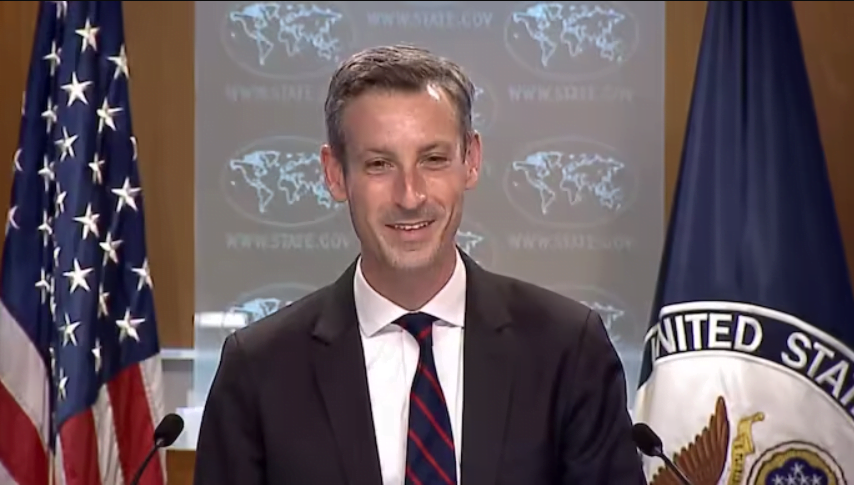 In light of the ongoing crisis between Russia and Ukraine, US State Department spokesperson Ned Price highlighted on Monday Prime Minister Narendra Modi's remark during his meeting with Russian President Vladimir Putin last year that "now is not the time for war." The statement from the administration of Vice President Joe Biden arrives as Secretary of State Antony Blinken arrives in New Delhi to attend a number of important conferences, including the G-20 foreign ministers' meeting.
Blinken arrived in New Delhi on a three-day tour to India after visiting Kazakhstan and Uzbekistan. It is anticipated that both Russia and China will be discussed during his bilateral discussions. (Explained: Three scenarios that could end the war between Russia and Ukraine)
"Prime Minister Modi has stated emphatically that the Indian government does not believe this to be a time of war. "Countries around the world, including Russia, are undermining the rules-based system, the norms of the UN Charter, the standards of international law, and the principles of the Universal Declaration of Human Rights," Price stated.
Price emphasised further the significance of India as a critical U.S. ally, stating that the two nations have worked to forge relationships in which India has played a crucial role. "India is one of our key global partners. We have extensive, extensive, and profound ties with India. He said that the bilateral relationship and international interactions he participates in on the fringes of the G20 would have a full agenda.
Price stated, "We share a vision with India of a free and open Indo-Pacific, and India is a significant partner of ours bilaterally, in the context of the Quad as well as other multilateral groupings, even as we've worked on stitching together some of the alliances in which India has played a key role."
Price added that India and the United States share a lot of significant interests and principles. "Yet, we primarily share a goal of an open and free Indo-Pacific region. There are countries in the region, most notably the People's Republic of China, who have provided a continuous and, in some ways, structural threat to the Indo-Pacific vision that we share with India. Without getting into specifics, he said these topics would be on the agenda at the G20 and bilaterally.
(With inputs from agency)