India
Army honours mule for Tawang service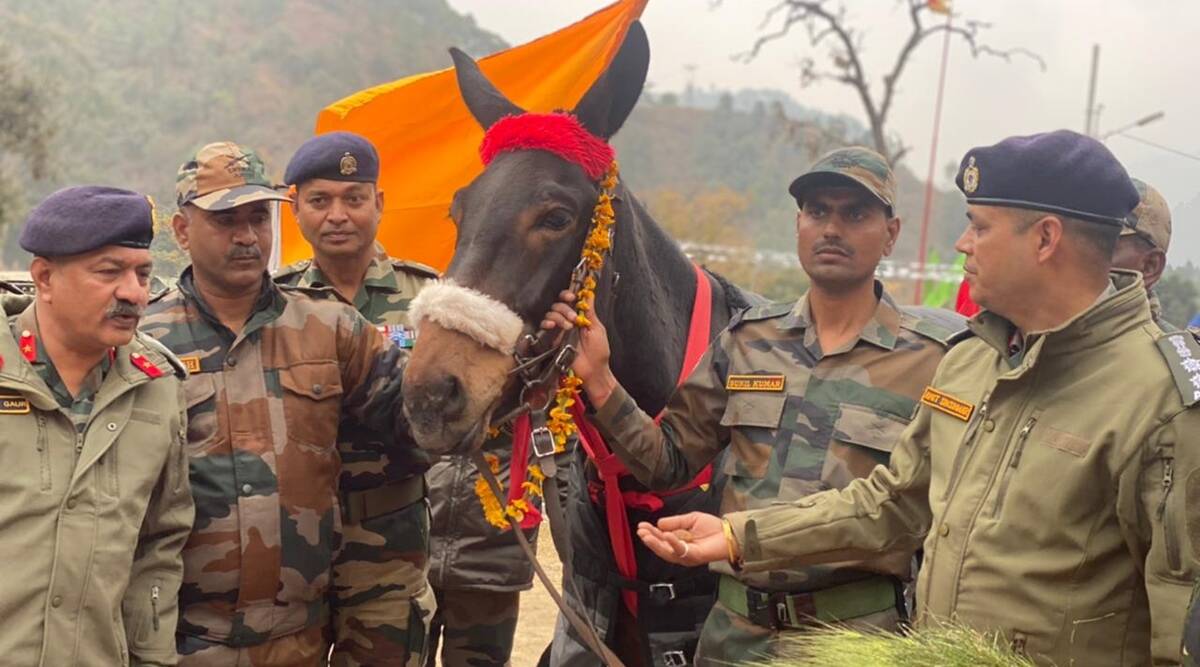 A mule with the force received a Chief of Army Staff (COAS) Commendation Card on Army Day for the exemplary service it rendered in the sensitive Tawang sector, amidst the latest military discourse about downsizing the Army and the increasing redundancy of the force's Animal Transport units with the introduction of modern technologies such as logistics drones.
Hoof No. 122, a mountain artillery mule operated by the Army, was granted the COAS Commendation Card, which the Army's Gajraj Corps deemed an appropriate acknowledgement of heroic service by unsung soldiers.
According to the citation for the award, the mule braved exceedingly arduous and harsh conditions and always led Animal Transport convoys from Forward Patrolling Point to Yangtse, which is above 15,000 feet in elevation.
Yangtse, which is close to the Line of Actual Control in the Tawang region, has been the site of numerous battles between Indian and Chinese troops in the past, including a major confrontation last month.
The citation stated, "His steadfast physical presence and very composed disposition had a calming effect on other panicked animals and were important in ensuring zero casualties."
Further, it was stated that despite heavy rains and treacherously slick track conditions, the mule displayed remarkable physical toughness, surefootedness, and willingness to perform load-lifting duties, significantly contributing to difficult tasks such as lifting vital Engineer/ Ammunition and ration loads during Advance Winter Stocking 2021.
"This six-year-old mule carried a load of approximately 6,500 kilogrammes and travelled 750 kilometres," the citation read, adding that his exemplary keenness, supreme dedication beyond the call of duty in an unfavourable operational environment merits recognition and has been awarded a Chief of the Army Staff Commendation Card on Army Day 2023.
In a tweet, the Army's Gajraj Corps stated that the mules of animal transport units have been a critical link in the logistical chain in remote places under the most difficult conditions, and that Hoof No. 122 is one such hero.