India
Stephen Hawking and Michael Schumacher are mentioned in the Supreme Court's 'living will' hearing.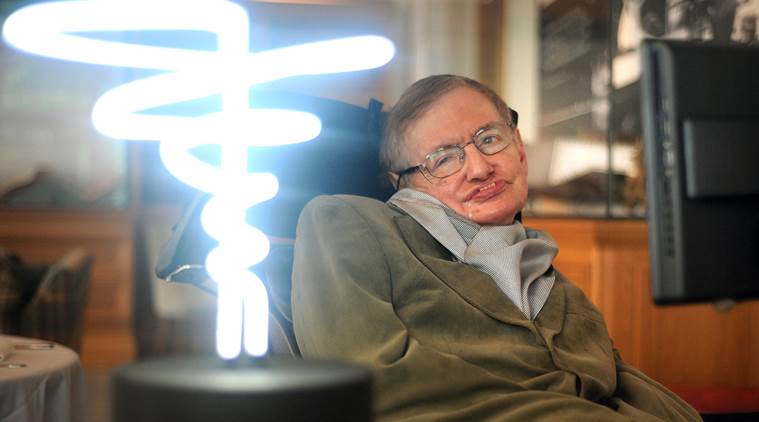 Stephen Hawking, an eminent astronomer, and Michael Schumacher, a former Formula One driver, were mentioned in a Supreme Court case about "living wills," which are advance medical directives for end-of-life care.
A five-judge constitution bench led by Justice K M Joseph ruled that it is up to the government to draught a statute for terminally ill patients who choose to discontinue treatment, but agreed to revise its 2018 "living will" guidelines.
He stated that if a person executes a living will prior to contracting a condition, there is a potential that enormous advances in medical research may occur in the future, making the disease curable.
Justice Anirudhha Bose stated during the hearing, "If you follow the life of Stephen Hawking. At a very young age, a prediction was made." Hawking, who passed away on March 14, 2018, was also a patient with amyotrophic lateral sclerosis, and his lengthy survival following diagnosis has been the subject of conjecture.
Senior counsel Arvind Datar, representing one of the intervenors, stated that he knows of a case in which a patient recovered after 21 years.
Similar to Michael Schumacher, he is still in a coma, and it is unknown whether stem cell research will be able to resuscitate him. He said, "He is still alive."
Justice Hrishikesh Roy, who was also a member of the bench consisting of Justices Ajay Rastogi and Justice  CT Ravikumar, stated, "Michael Schumacher does not have a life-threatening condition." The proceeding will resume on Wednesday.
In its 9 March 2018 ruling, the Supreme Court acknowledged that a terminally ill patient or a person in a persistent vegetative state may execute an advance medical directive or "living will" to refuse medical treatment, holding that the right to live with dignity included "smoothing" the dying process.
It had remarked that failing to legally recognise advance medical directives could amount to "non-facilitation" of the right to a dignified death, and that dignity in the dying process was also a component of the right to life under Article 21 of the Constitution.
The top court established principles on the procedure for executing advance directives and spelled out criteria and safeguards for implementing passive euthanasia in both situations where advance directives exist and those where they do not.
"The directive and guidelines shall stay in effect until the legislature enacts laws in this area," it stated.
Common Cause had filed a PIL seeking recognition of the "living will" made by terminally ill individuals requesting passive euthanasia.