India
Army seeks advanced drones and robotic mules to replace animal transportation.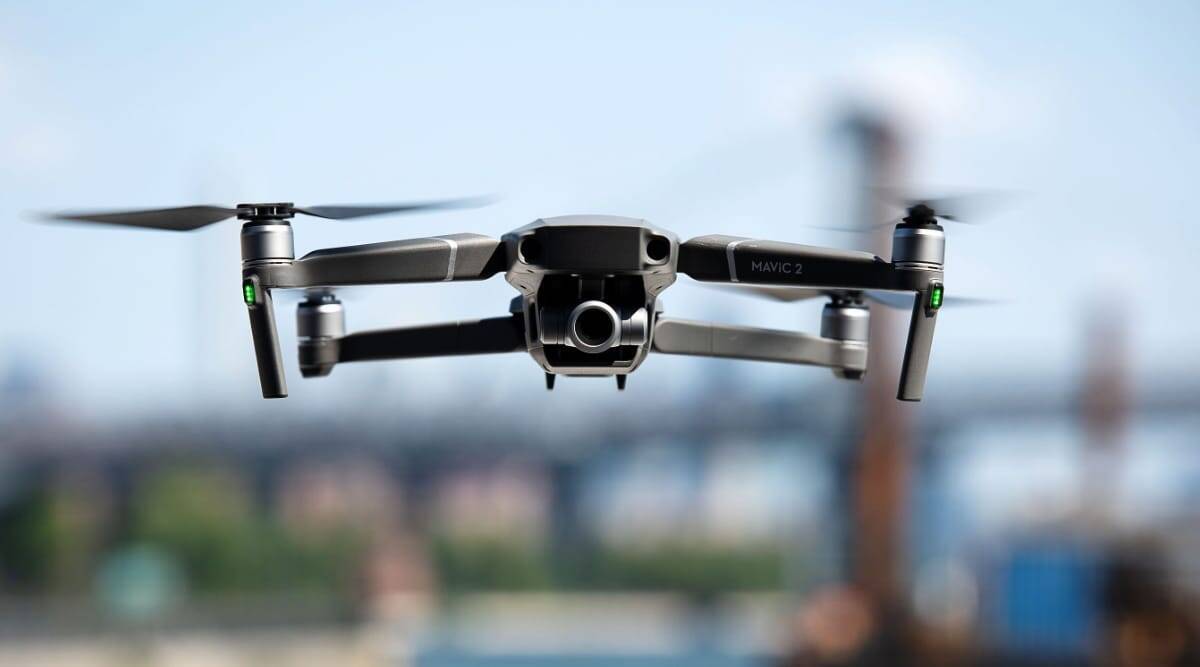 The Army has launched the acquisition process for three specialised technologies to strengthen its combat edge, including 130 tethered drone systems for long-term observation and 100 robotic mules for border logistics.
In addition, it has commenced the procurement of 48 jetpack suits – an individual mobility platform powered by turbines.
A tethered drone system consists of drones equipped with a ground-based tether station and designed for extended observation of objects outside the line of sight. To confirm inputs, they can also be launched in an untethered mode for a limited time.
The Army stated in a request for proposals (RFP) issued on Tuesday that each tethered drone system will consist of two aerial vehicles with combined Electro Optic/Infrared Payloads, one remote video terminal and generator set, one battery charger, one spare battery per drone, and a modular carrying case. The systems must have at least 60 percent domestic material and will be purchased under the 'Buy India' category.
They should weigh approximately 15 kilogrammes, have an endurance of up to six hours in tethered mode and 45 minutes in untethered mode, and be deployable within 10 minutes.
According to the RFP parameters, the mission range in untethered mode should not be less than 5 kilometres one way, it should be able to be launched from 4,500 metres above mean sea level, and it should be able to fly 500 metres over the ground.
In the event of a communication failure, tether breakage, or low battery, it was stipulated that the drones must be able to return home. The drone systems will include a tether station that functions as both a power supply and a data link.
An official added that these unmanned aerial vehicles will have an advantage over others in the Army's inventory due to their greater monitoring capability over a prolonged period of time. "Longer flight duration for constant observation, even for targets outside the line of sight, with less risk of being jammed, will benefit ground troops by providing them with accurate intelligence and target acquisition," the officer stated.
The Army has begun the process of obtaining a variety of indigenous drones for surveillance reasons and counter-drone equipment to combat hostile drones throughout the past year. This consists of approximately 2,000 drones, including Switch drones, swarm drones, high-altitude logistics drones, mini remotely piloted aircraft and remotely piloted aerial vehicles, surveillance copters, Heron medium-altitude long-endurance unmanned aerial vehicle (UAV), loitering munitions, and runway-independent RPAS.
In a separate RFP issued on Tuesday, the Army specified that the robotic mule must have four legs, be capable of autonomous locomotion across a variety of terrains, self-recovery, and obstacle-avoidance capabilities. It was stated that the robot must be able to traverse difficult terrain with modest elevation and descent, and its weight must not exceed 60 kilogrammes.
The RFP parameters said that they must be made of composite or another durable material and be able to function at a maximum altitude of 3,000 metres in an autonomous mode and GPS-denied environment.
According to the RFP, the robots must be able to climb a minimum five-inch-tall stairway, navigate across unstructured terrain and urban settings, and have a shelf life of 10 years.
The logistics and support system for animal transport is extensive and cumbersome, according to a second official, so robotic mules will be "more efficient and easier to manage."
The Army stated in a third RFP that it wishes to acquire jetpack suits that can safely transport a person over deserts, mountains, and high-altitude regions at a height of 3,000 metres. It must have a speed more than 50 kilometres per hour, a lift capacity of 80 kilogrammes, and a minimum flight time of eight minutes. The suit must enable control for safe ascension, descent, takeoff, and landing, as well as movement in all directions, according to the standards.
"The jet pack will allow a soldier to fly quickly over short distances for operational missions, which will constitute a significant force multiplier," added the second official referenced in the previous section.
The first official cited above stated that the acquisitions will be consistent with the Army's transformation strategy. "The Army is considering acquiring a number of specialised technology in this vein," the person said.