India
Chhattisgarh: Day after nude protest, bail plea of men rejected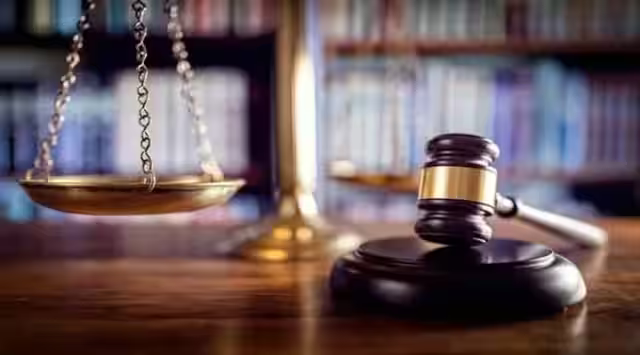 A Chhattisgarh court Wednesday rejected the bail application of 29 men who had been arrested for protesting in the nude near the Vidhan Sabha in Raipur on Tuesday. The men, all of whom were from scheduled castes and scheduled tribes, were protesting over what they called the state's inaction on recruitment for government jobs on the basis of alleged fake caste certificates.
Their lawyer Pramod Navaratna said: "We argued that these youngsters are students and were protesting for their rights. They were booked under false charges of rioting and attacking police when it was police who roughed them up in custody. The honourable court rejected their bail noting that protestors are from different districts, the act inconvenienced people and if benefit of bail is given to them at this stage then it will encourage more such protests."
The issue dates to 2020 when a committee was constituted to verify government jobs given on the basis of allegedly fake caste certificates between 2000 to 2020. Back then, the committee scrutinised caste certificates of 758 government servants and found 267 of the certificates to be fake. The general administration department in November 2020 had written to the additional chief secretary to act on the committee's report.
Some of the family members of the arrested persons told The Indian Express that the men had been trying hard to get government jobs after completing their graduation and that despite multiple protests over two years, the government had not paid heed to their demands.
One of the arrested men is Haresh Banjarey, 23, a second-year LLB student from Bilaspur. His cousin Pintu Banjarey said: "Haresh and his graduate sister tried to get government jobs but instead people on fake certificates are getting it. In December 2022 when CM Baghel visited our district we waved black flags. He went on a hunger strike with others for four days in Raipur in June this year after which there was a mediator sent by the government but he showed us no respect saying the government would not care if anything happens to us. Even in custody the police assaulted them."
Like Banjarey, Jagrit Khande, 25, from a tribal community in Mungeli district, has been trying to get a government job after completing his graduation. His brother David said: "Since completing SSC he has been trying to get a government job. Lately he was getting an unemployment allowance but he has been unemployed for one-and-a-half years."
Another protestor, Vinay Kaushal 24, a graduate who is pursuing a diploma, had earlier gone on a hunger strike and had to be admitted to a hospital. "I felt sad to see him in the news but we are poor and had no option. My brother had gone on a protest by fasting for a week in Raipur and his health deteriorated after which he was admitted to a hospital," said Raj Kaushal.
Police said six of the men — Venkatesh Manhar, Vikram Jangde, Sanjit Burman, Aman Diwakar, Ashutosh Jani and Vinay Kaushal — have a criminal record against them and two of them, Manhar and Diwakar, were booked in a murder attempt and robbery case.
Meanwhile, the opposition BJP raised the issue in the Vidhan Sabha demanding release of the men and resignation of Chief Minister Bhupesh Baghel. Their uproar led to adjournment of proceedings for five minutes. The Congress MLAs hit back saying recruitment was done during the BJP government's regime as well.
Degree Prasad Chouhan, a Dalit activist and the Chhattisgarh chief of People's Union for Civil Liberties (PUCL), said: "We will continue with our protest till action is taken. The SC/ST development department is holding a meeting at Vidhan Sabha on Thursday seeking a report on action taken by the government on action taken by 269 people who are said to have used fake certificates to get government jobs."
Related Posts