Technology
How To Fix Blacked-Out Messages on Instagram.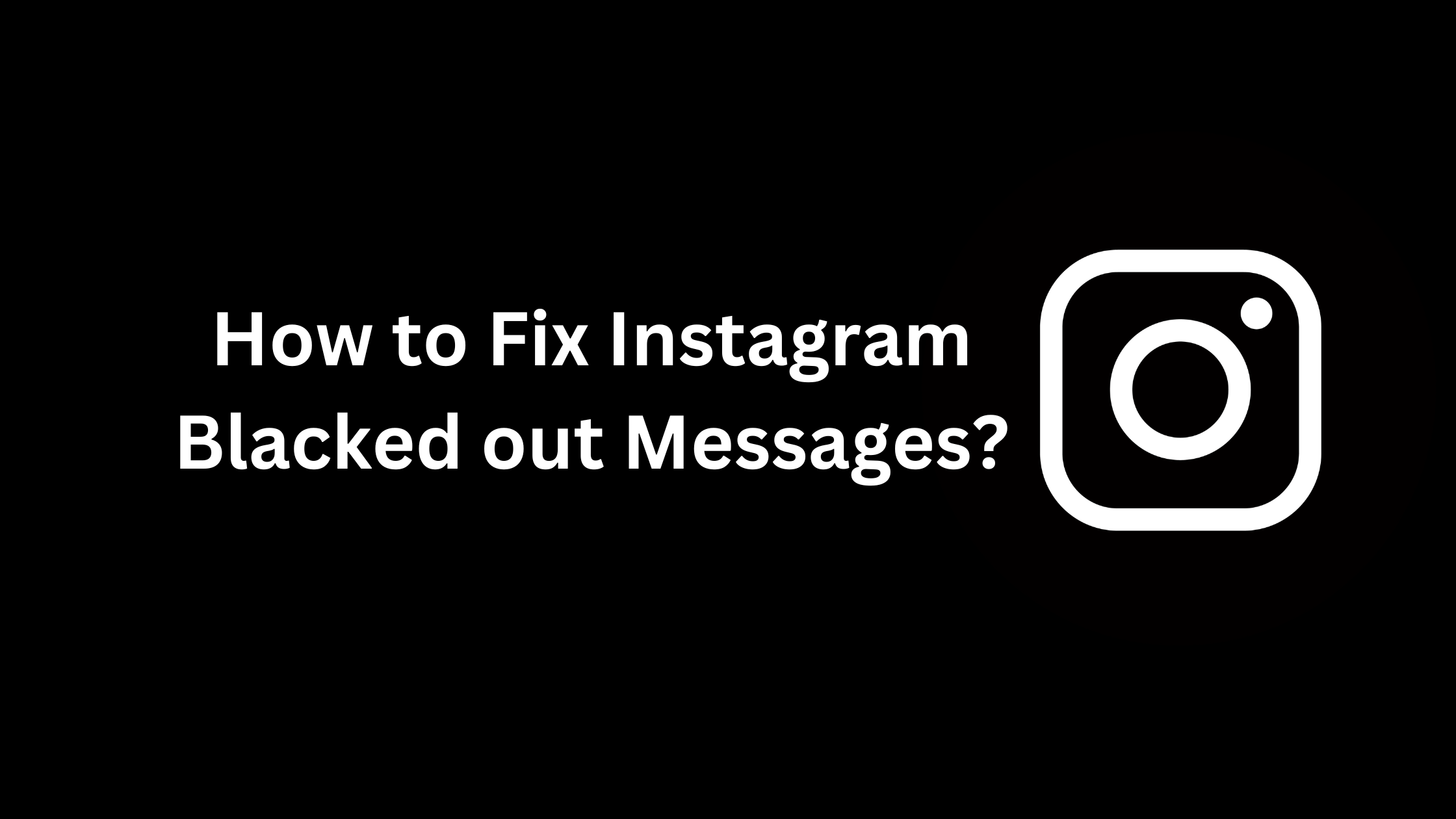 Popular apps such as Instagram are sometimes plagued with unusual types of problems and glitches that stop perfect functionality. If we talk about blacked-out messages, many people have doubts and complaints that when they try to watch DMs from other users, they find that the message is blacked out.
The cause of it is Instagram was down for a short time. By this, the problem of blacked-out messages started appearing. The first thing is to be noticed that the issue is not in your internet connection or no fault of your mobile. This error occurred due to faults & bugs in the Instagram app itself.
This bug surfaced after an update, so it is good to say after the update, it reduced some unwanted elements of the app.
The surest cause is the recent update, and that much large number of users on the app also might be a large factor. That's why some of the largest social media sites, including Facebook and Twitter, were also slow in the past.
There are some steps to get come out of this blacked-out messages glitch. Basically, the solution to this problem is to put your phone in dark mode.
Why are my Instagram messages blacked out?
Unfortunately, there is no basic reason for users to face Instagram messages blacked out, but the general reasons are that it can be due to an app glitch or server-side issue, or an out-of-date app version.
Also, sometimes this kind of issue might be the main cause of social media platforms' high user traffic.
How to Fix Instagram Messages Blacked out on the iPhone.
Switch your phone to dark mode.
Firstly you have to go to your iPhone settings.
After going to settings, you'll find there is an option for brightness and display. Select that option.
When you select the option of display and brightness, then you have to choose a dark theme to convert the message blacked out.
Now you are able to view the messages and understand their content.
By changing your display to the dark mode, you'll be able to find that Instagram also changes color to adjust new mode.
Usually, it is allowing to see and read the messages again. Until Instagram does not have a particular and permanent solution, you should keep this way to resolve the problem.
Check the version of Instagram.
Sometimes the problem can be the cause of not updating the app timely, so to solve that, you should update your app by going to the app store.
Firstly go to the app store. Search for the app which you want to update, like search there for Instagram.
After searching the app name, you'll be able to see that if your app does not update, then it shows you to update it.
After clicking on the update button, you have to wait to download new data.
When you have all these activities done, you'll go to test and see if the messages are still not fixed means messages are still blacked out, then Instagram has not released the fix yet.
Instagram Messages Blacked out on Android Device.
All the users have the same issue regarding blacked-out messages. If the user have iPhone or Android, both are facing this problem. For Android users, Here is the fix if their messages are all blacked out.
Switching to dark mode might also resolves the problem.
Open your Android phone and go to the setting menu.
Select the option of the display.
After selecting the display option, enable dark mode.
Now go and check. Now messages are readable, and you are able to see messages.
There are many Android devices available, so every device has its own version, and the steps vary slightly. Sometimes the dark mode, also called the dark theme, which is a similar option.
Depending on your Android device, there are two more ways to enable dark mode. There are notification trays after enabling. You can switch themes in that tray. This optional method almost works in every Android device with the quick setting.
Check the Instagram version.
Open your mobile and go to the Play Store.
Search Instagram there for updating it.
After searching Instagram, you have to select the app, and if you find there is an update option so, make sure to update it.
Now test and see if messages are readable. If by doing this, you fix the problem, then you don't need to try the dark mode.