India
Lt. Cdr. Disha Amrith will head the naval contingent in the R-Day parade.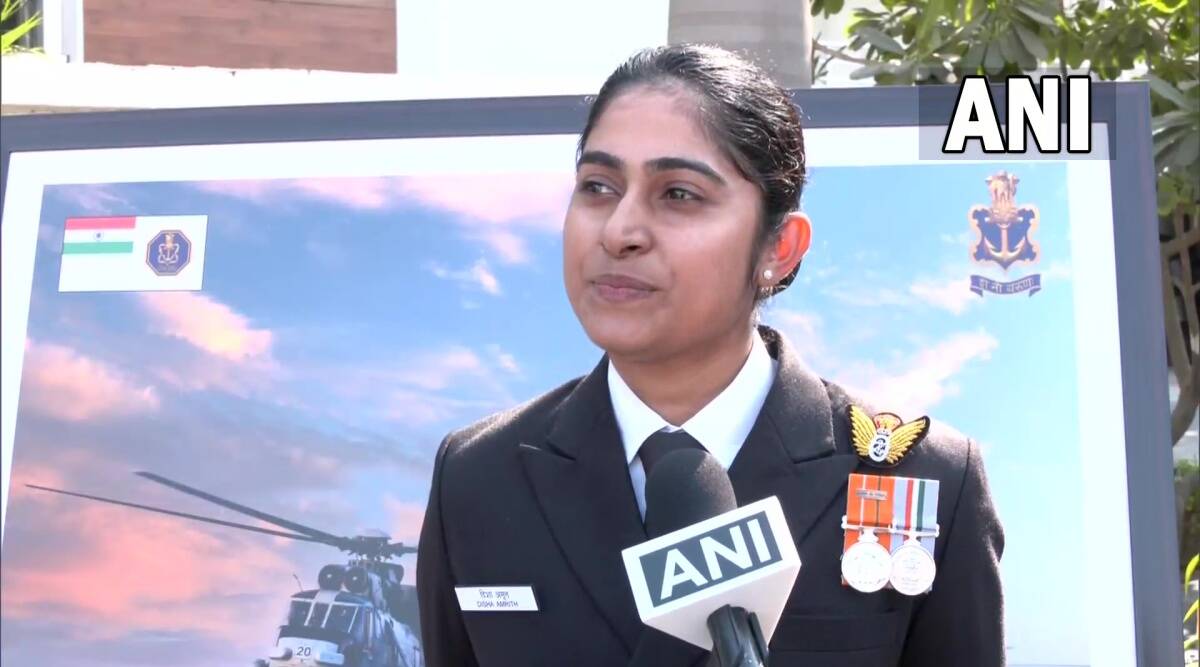 On January 26, Lt Cdr Disha Amrith, an observer on the Navy's Dornier 228 maritime patrol aircraft, will lead the 144-member navy contingent at the Republic Day parade.
Friday, the female officer addressed the media and stated that it was a proud occasion for her to lead the naval contingent and that it has been her desire since she was a National Corps Cadet.
Lt. Cdr. Amrith, a computer science engineer from Mangalore, stated, "We have worked really hard and are hoping to win the award for best marching contingent."
The officer is currently assigned to Andaman & Nicobar Island.
"I've always aspired to join the military, and being a member of NCC was an effort to get to know the military better. "The Navy provided me with an incredible opportunity, and my time here has made me stronger," she said.
While the Army has yet to reveal its marching contingent and tableau specifics, the IAF contingent commander will be Squadron Leader Sindhu Reddy, a Mi-17 pilot, and the tableau theme is 'Indian Air Force: Power Beyond Borders.'
This year's Republic Day event will attract 45,000 spectators, compared to nearly a lakh in pre-Covid-19 years.
Navy personnel stated on Friday that the force's tableau at the Republic Day parade will showcase Nari Shakti in accordance with the Navy Week theme of Indian Navy-Combat Ready, Credible, Cohesive, and Future Proof.
The tableau aims to demonstrate the Navy's multidimensional capabilities and highlight major indigenously designed and constructed inductions under Atmanirbhar Bharat. Lieutenant Commander Inderjeet Chauhan will command the tableau.
The tableau will feature a woman aircrew of a Dornier aircraft (flying overhead) highlighting the all-women crew of a surveillance sortie conducted last year, the 'Make in India' initiatives of the Indian Navy and a model of the new indigenous Nilgiri class ship with a Dhruv helicopter deploying marine commandos, as well as three models of autonomous unmanned systems being developed indigenously under the IDEX-Sprint Challenge.
M Antony Raj, MCPO Musician Second Class, will conduct 80 musicians as they perform the Navy anthem "Jai Bharti" for the Indian Navy brass band.
The week-long celebrations will begin on January 23, which is Netaji Subhas Chandra Bose's birthday, and conclude on January 30, which is Martyrs' Day.
On Republic Day, the Navy's vintage IL38 SD will fly over Kartavya Path, formerly known as Rajpath, as part of a 50-aircraft flypast.