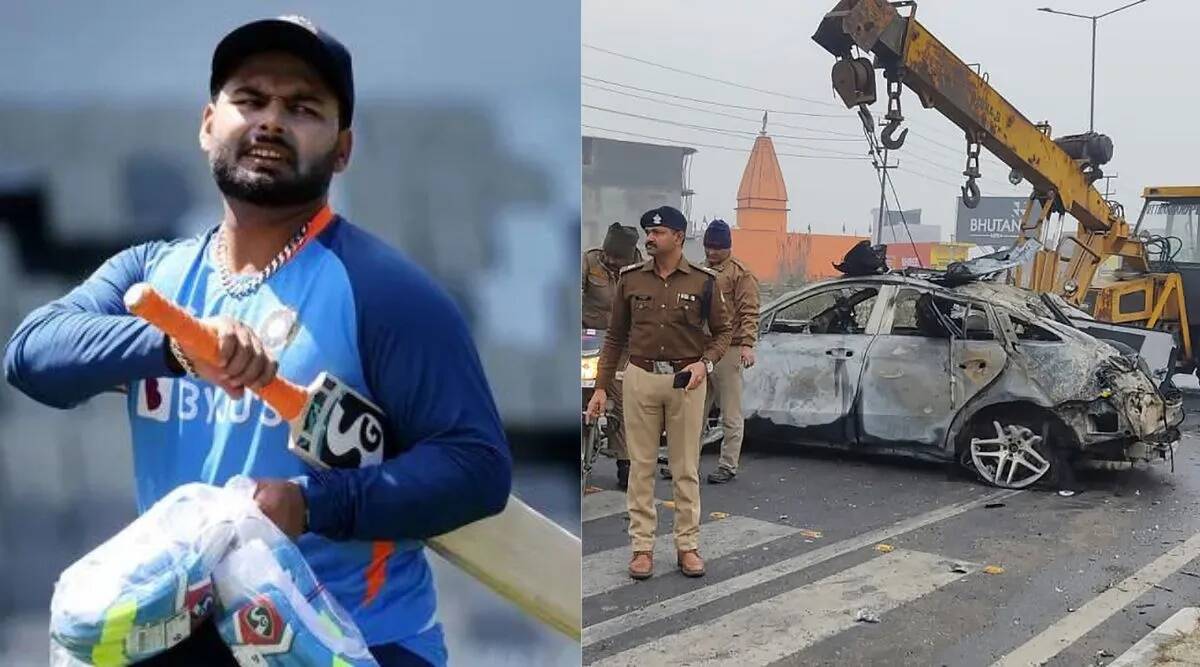 Former Indian cricketer VVS Laxman took to social media to thank the driver of the Haryana roadways bus, who was among the first to come to the aid of Indian wicketkeeper-batsman Rishabh Pant after his accident on Friday near Roorkee and call the emergency helpline number alerting police and highway authorities.
Susheel Kumar (42), a bus driver for Haryana roads at the Panipat depot, was among those who assisted Pant out of the Mercedes SUV following the collision. Mann stated that he was unaware of the identity of the injured individual and promptly arranged for an ambulance.
Laxman lauded Kumar on Twitter for his brave acts, writing, "Gratitude to #SushilKumar, a Haryana Roadways driver who pulled #RishabhPant from the flaming car, wrapped him in a bedsheet, and phoned an ambulance. Sushil ji, we are really grateful for your selfless effort. #RealHero"
"Special mention should also be made of bus conductor Paramjit, who, together with driver Sushil, assisted Rishabh. Extremely appreciative to these selfless men with exceptional mental acuity and a big heart. Thanks to them and everyone who assisted," he stated in another tweet.
Susheel, a resident of Ballah village in Karnal, told The Indian Express that he has been a bus driver for more than nine years and has witnessed numerous accidents on the roads. "My initial inclination is always to aid and rescue people. During the winter, morning fog is typical, as it was yesterday, and highway accidents are frequent. In such a situation, I feel obligated to assist anyone, regardless of their identity, he explained.
Meanwhile, Pant, who survived a bizarre automobile accident on Friday morning, has two wounds on his forehead and a ligament injury in his right knee, according to an official statement released by the Board of Cricket Control in India (BCCI) on Friday.
Pant has reportedly sustained injuries to his right wrist, ankle, and toe, as well as back abrasions, according to the statement.
Rishabh's condition is stable, and he has been transferred to the Max Hospital in Dehradun for MRI scans to determine the extent of his injuries and determine his next course of treatment.
"The BCCI is in continual contact with Rishabh's family, and the Medical Team is in close contact with the physicians who are currently treating Rishabh. According to the statement, the Board will ensure that Rishabh receives the finest possible medical treatment and all the support he requires to overcome this painful period.