India
After 1-year pause, top science prizes announced: TB to astrophysics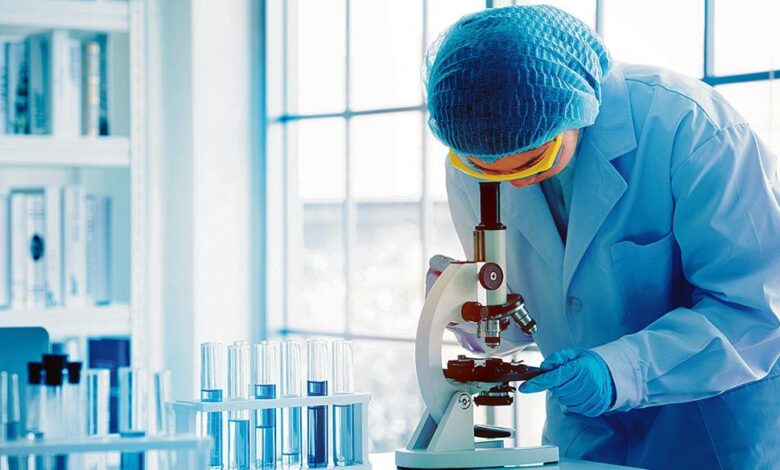 The awards for 2022 were declared at an unrelated low-key event in New Delhi acknowledging the work of 12 scientists. (Representational Image)
After being held back for a year, the country's top annual science prize, the Shanti Swarup Bhatnagar Awards, that have celebrated and nurtured the best science talent under 45, were announced Monday.
The awards for 2022 were declared at an unrelated low-key event in New Delhi acknowledging the work of 12 scientists. Two each were selected for five of the seven categories — physical sciences, biological sciences, chemical sciences, mathematics and engineering sciences — while one each was picked in the fields of earth and planetary sciences, and medical sciences.
"The award has given me fresh impetus to keep continuing my work, and is truly inspirational. I would be happy to help in giving back to Indian science," said Apoorva Khare of the Indian Institute of Science in Bengaluru, one of the winners in the mathematical sciences category. Khare has authored a book titled Matrix Analysis and Entrywise Positivity Preservers.
Vimal Mishra of IIT-Gandhinagar, the sole awardee in the earth and planetary sciences category, was on his way to Beijing when he came to know about the prize. "I am happy to receive this prestigious award for our work to understand the impact of climate change on hydrological extremes such as droughts and floods. This award shall motivate us to identify newer frontiers that can help in climate change, adoption of increasing extreme events and variability in water resources," Mishra told The Indian Express.
The Bhatnagar Prizes have traditionally been announced every year on September 26, the foundation day of Council for Scientific and Industrial Research (CSIR), the organisation that gives away these awards. Last year, the awards were withheld even though the selection process had been completed and the list of winners finalised.
Science and Technology Minister Jitendra Singh had then said the government wanted to rationalise the awards given by all the science-related ministries.
That decision had led to much discomfort in the scientific community, as highlighted by The Indian Express last month.
The resumption of the award was also a surprise, coming as it did at the launch function of the 'One Week One Lab' programme of CSIR-National Institute of Science Communication and Policy Research (CSIR-NIScPR).
N Kalaiselvi, Director General, Council of Scientific and Industrial Research (CSIR), who announced the names of the 12 recipients, in the presence of Jitendra Singh, acknowledged the oddity of declaring the prizes at such an event.
"Even though it is not conventional, the announcement of SSB 2022 is historically important, wherein not only CSIR, but the minister's office (Dr Singh) played a very, very great and critical role. The timely support from the minister, his office, secretaries and all well-wishers made this possible. It is my responsibility to thank each and every one in the country to help CSIR to get these results announced today," Kalaiselvi said.
The list of awardees over the years is a who's who of Indian science, with several of them going on to earn a formidable name for themselves. The fact that this year's list did not have even a single woman scientist was considered disappointing by some in the scientific community. Rahul Siddharthan, a computational biologist at the Institute of Mathematical Sciences in Chennai pointed out that the previous year's list also did not contain a single woman, out of 11 awardees, while the year before that, only three women had figured.
"It will be noticed. While I think gender sensitivity by and large is much better than in previous years, award lists like this suggest that women have to perform and achieve much, much more than men to be recognised at all. It is impossible to objectively justify 0/23 in the last two years' award list," he said.
The winners are:
Biological Sciences
Ashwani Kumar, CSIR-Institute of Microbial Technology, Chandigarh: Infectious diseases, mainly tuberculosis.
Maddika Subba Reddy, Centre for DNA Fingerprinting Diagnostics, Hyderabad: Understanding molecular processes that get triggered when a cell receives some signal from another cell.
Chemical Sciences
Akkattu T Biju, Indian Institute of Science, Bengaluru: Environmentally friendly and cheaper chemical reactions to develop organic compounds, many used in pharma industry.
Debabrata Maiti, IIT Bombay: Modification of organic compounds to create new specific compounds with desired properties.
Earth, Atmosphere, Ocean and Planetary Sciences
Vimal Mishra, IIT Gandhinagar: Predicting water flows in drainage basins to develop solutions for water management.
Engineering Sciences
Dipti Ranjan Sahoo, IIT Delhi: Earthquake-resistant designs of building.
Rajnish Kumar, IIT Madras: Carbon dioxide sequestration in solid hydrates, and recovery of methane from ocean gas hydrates.
Mathematical Science
Apoorva Khare, Indian Institute of Science, Bengaluru: Abstract algebra, combinatorics and discontinuous structures.
Neeraj Kayal, Microsoft Research Lab, India: Computational complexity and algebra, number theory and geometry.
Medical Sciences
Dipyaman Ganguly, CSIR-Indian Institute of Chemical Biology, Kolkata: Immunity and inflammatory disorders.
Physical Sciences
Anindya Das, Indian Institute of Science, Bengaluru: Transport mechanisms in quantum nano devices.
Basudeb Dasgupta, Tata Institute of Fundamental Research, Mumbai: Particle physics, astrophysics and cosmology, with focus on dark matter and neutrino physics.
Related Posts