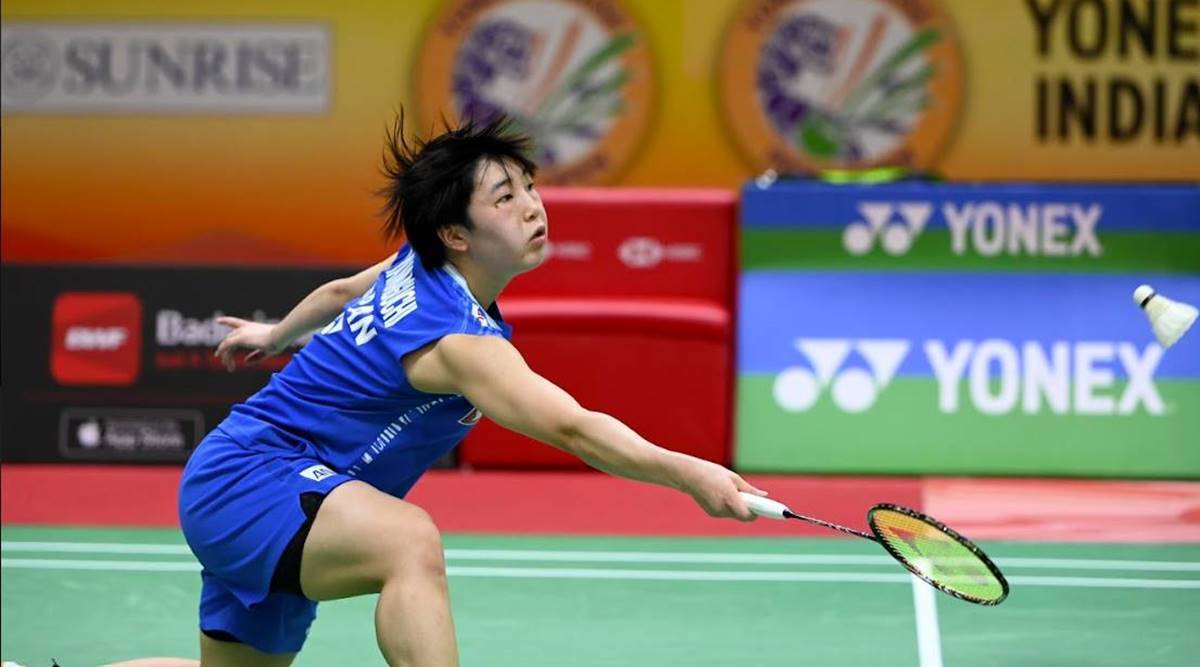 It's not that Akane Yamaguchi isn't fast, but Carolina Marin was, as usual, consuming court space with her long legs.
After the Spaniard had levelled the set scores 21-17 with 14-21 of her own in the quarterfinals of the India Open Super 750, Yamaguchi brought a frenetic rally to an abrupt halt in the deciding set — like lightning without a thunderous boom.
Her signature advance signalled an impending blow. However, by twisting the face of the racquet and closing it invisibly, she would drop the ball with the utmost delicacy onto Marin's front court. Marin would begin to move forward after having retreated in anticipation of a loud explosion, but she knew she was following the shuttle in vain.
These exquisite surprise strokes are what make Yamaguchi a consistent winner on the Tour, in addition to her back-arching flexibility, patient retrieving, kill shot, and unflappable disposition. "My second World Championship was the finest," she told The Indian Express prior to her quarterfinal match against Marin, which she won 21-17, 14-21, 21-9. When Yamaguchi was still in high school, there was a worldwide trend, initiated by Zhang Ning and Xie Xingfang of earlier Chinese generations, followed by Li Xuerui and Yihan Wang, of scouting tall, athletic shuttlers to dominate internationally. Never tall, Yamaguchi was expected to be a badminton world champion when Japan won the Olympic bid.
Currently, she is 5'1″ tall. Nevertheless, something else occurred in Japan around 2012: Haruichi Furudate fleshed out Shoyo Hinata, the most popular manga and anime character in Japan. The series Haikyuu! follows the adventures of Hinata, a schoolboy who dreams of becoming a volleyball superstar despite his diminutive size. "My favourite manga is Haikyuu! like Shoyo," says Yamaguchi, whose motivation is 'The Little Giant,' who urges the series' protagonist to dream big, despite the fact that he is not tall like a conventional volleyball star.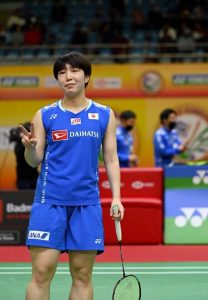 Yamaguchi's life has been a roller coaster, despite being identified as a badminton prodigy in elementary school. She followed in her father's footsteps in the sport, but has been on the national radar since her early teenage years. While Nozomi Okuhara won Japan's first World Championship in 2017, Yamaguchi hit her stride in 2018-2019 before a slew of injuries resulting from her aggressive style of play forced her out of the World Championship race. As a result of PV Sindhu's quarterfinal victory over Yamaguchi, the Tokyo Olympics would end in tragedy.
Yamaguchi's sport would become more refined as a result of these setbacks, as she established a new streak of consistency on the Tour. Importantly, she figured out the likes of Tai Tzu Ying and Ratchanok, went toe-to-toe with Chen Yufei and An Se Young, and possibly only dreaded Sindhu and her enormous power game, despite the fact that recent matches have favoured the Japanese. The 2021 World Championship in December of the Olympic year would assist Yamaguchi in bouncing back from her failure in the Games. In 2022, though, she won her second World Championship — her own Karasuno redemption moment — which cemented her place among the generation's best women's singles players. "Everyone in this generation is tough. "The amount is quite high," she states.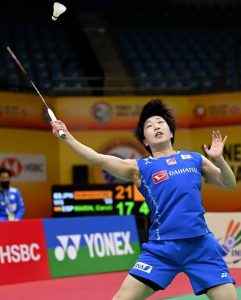 Yamaguchi claims that her favourite colour is black, the colour of Karasuno's uniform, possibly due to the influence of anime. Given the number of times she has won, the sushi-lover is notorious for her lack of post-victory celebrations, i.e., how she barely reacts to her victories. With a smile plastered on her face and eyes scared of the arclights, the timid shuttler, who responds to everything with "Thank you," has evolved a double thumbs-up celebration technique upon ascending the podium. She currently juggles both thumbs in a yo-yo-like manner in response to photographers' requests.
She is the favourite to win in Delhi, particularly following Chen Yufei's withdrawal due to sickness, while He Bingjiao, An Se Young, and Supanida are formidable opponents. Ask her where she prefers to win, and she hesitates for a while before responding, "Japan." Smiles. "Thank you." Before she vanishes, keychains of Haikyuu! are dangling from her kitbag.