India
As Shehbaz Sharif urges for'sincere talks' with Modi, a brief examination of icy Indo-Pakistani relations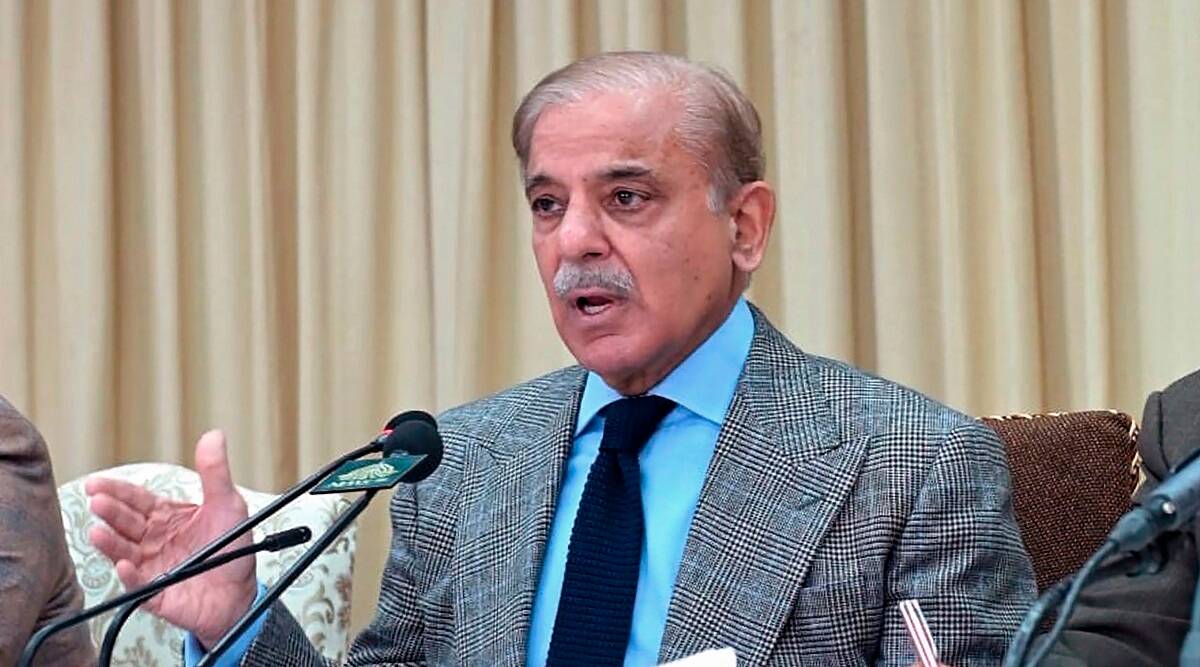 Pakistan's prime minister, Shehbaz Sharif, stated that his country desired "sincere and serious" discussions with India's prime minister, Narendra Modi, regarding "burning issues" such as Kashmir.
In an interview with Al Arabiya TV broadcast in Dubai on Monday, Sharif stated that Pakistan has learnt its lesson after three wars with India and that it now seeks peace with its neighbour. Sharif noted the "human rights violations in Kashmir" and India's removal of J&K's special status.
Sharif's comments were made at a time when his country is experiencing significant economic suffering, exacerbated by catastrophic floods, and a political crisis. In April, Prime Minister Imran Khan was succeeded by Shehbaz Sharif, the younger brother of self-exiled former premier Nawaz Sharif and head of the PML-N.
India has repeatedly refused mediation by a third party in the Kashmir dispute, arguing that it is a bilateral matter. New Delhi has long maintained that terrorism and dialogue are incompatible, and Islamabad should create an environment favourable to resuming dialogue.
Here is a quick overview of the events that have contributed to the icy relations between the two nations.
Tensions regarding Kashmir
Since partition in 1947, with the British exit, ties between India and Pakistan have been tumultuous. But Kashmir became a source of dispute in the same year, paving the way for the first war between India and Pakistan. On the evening of December 31, 1948, a ceasefire was declared, and on January 5, 1949, the terms of the ceasefire were accepted.
The truce between India and Pakistan over Kashmir in 1965 was mediated by the then-Soviet Union. In 1971, a third war was fought between the two nations over East Pakistan, today known as Bangladesh.
During the Kargil conflict of 1999, the nations were also at odds.
India and Pakistan demonstrate nuclear might
India conducted its first nuclear test in 1974, prompting Pakistan to accelerate development of its own covert programme. Both nations had not signed the Non-Proliferation Treaty as of May 1998, when they openly showed their nuclear weapons capability in reciprocal tests (NPT).
The NPT, which entered into force in 1970, aims to prevent the proliferation of nuclear weapons and has been signed by approximately 190 nations.
Both nations became the seventh and eighth nations in the world to acquire nuclear weapons, effectively transforming South Asia into a nuclear hotspot.
2001 Parliamentary assault
On December 13, 2001, five terrorists from the Pakistan-based militant organisations Lashkar-e-Taiba and Jaish-e-Mohammed infiltrated the Parliament complex in a vehicle bearing phoney Home Ministry markings. Nine persons were killed, including six Delhi police officers and two Parliament security staff, while 18 others were injured.
Mohammed Afzal Guru, Shaukat Hussain, Afsan Guru alias Navjot Sandhu, and SAR Geelani were all detained in connection with this incident. Later, the courts acquitted two of them, while Afzal was executed in February 2013 in Delhi's Tihar Jail. Hussain served his time in prison.
BJP politician and former home minister L K Advani stated in the Lok Sabha that the attack was "carried out jointly by Pakistan-based and backed terrorist groups Lashkar-e-Taiba and Jaish-e-Mohammed." It is known that these two organisations receive funding and sponsorship from Pak ISI."
26/11 Mumbai attacks
Ten Lashkar-e-Toiba terrorists went from Karachi to Mumbai by boat on November 26, 2008, landed near Colaba, entered the city late that evening, and opened fire on the Chhattrapati Shivaji railway terminus, the Taj Hotel, the Oberoi, and the Chabad Jewish centre. During the siege that lasted for more than three days, terrorists killed 164 people and injured more.
The United Nations Security Council recognised Jamaat-ud-Dawa as a terrorist front group, with Hafiz Saeed as its leader. Jamaat-ud-Dawa is the name that LeT used when it was banned in Pakistan in 2002.
In the counter-attack, nine of the assailants were slain. The only terrorist who was arrested alive was Ajmal Kasab. Four years later, on November 21, 2012, he was hanged.
Pulwama attack
In the district of Pulwama in Jammu and Kashmir, forty members of the Central Reserve Police Force (CRPF) were murdered when their convoy was attacked. Jaish-e-Mohammed, based in Pakistan, claimed responsibility for the attack. In response, India attacked a JeM training camp in Balakot, Pakistan, in February 2019.
Trade frozen, ties left in lurch since Article 370 abrogation
On August 5, 2019, the Narendra Modi-led government repealed Article 370 of the Indian Constitution, rescinding Jammu and Kashmir's special status and dividing the state into two Union Territories. As a result, tensions between the two countries deteriorated further.
Pakistan responded angrily to India's move by downgrading diplomatic ties and expelling the Indian ambassador. Since then, trade contacts between the neighbours have virtually froze.