India
India and the US agree to get closer in tech and defence.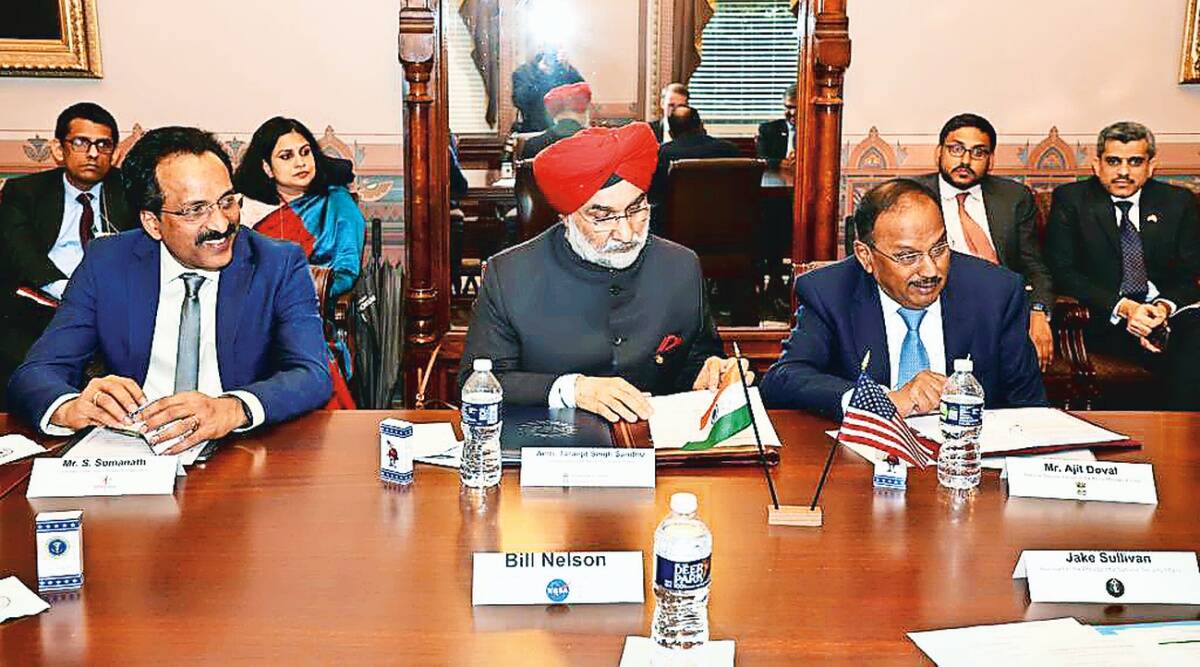 India and the US have decided to work together more on defence, artificial intelligence, quantum technologies, high performance computing, co-production of jet engines, semiconductor supply chain, human spaceflight, commercial space launches, and telecom, including 6G. This is seen as the new frontier for cooperation with an eye on China.
These are the most important things that came out of the two-day meeting between National Security Advisor Ajit Doval and US NSA Jake Sullivan in Washington, DC.
The first meeting of the US-India initiative on Critical and Emerging Technology (iCET) was held between the two NSAs. The initiative was decided by Prime Minister Narendra Modi and US President Joe Biden in May 2022 at the Quad meeting in Tokyo.
Eye on China, India, and the US to strengthen ties in defence, artificial intelligence, quantum computing, and space
The list of new initiatives include:
A new bilateral Defense Industrial Cooperation Roadmap to speed up the development and production of jet engines and other technologies related to weapons.
General Electric has asked the United States to work with them to make jet engines that could power Indian-made and -operated planes.
EXPLAINED
Logical step
India and the US are important strategic partners, and co-developing and co-producing new and important technologies is a new area where they can work together. After a decade and a half of working together and trusting each other through the India-US nuclear deal, this is the next step. Now, both sides will have to work through the problems with rules and regulations to make it happen.
Cooperation on research and development over a long period of time, with a focus on finding operational use cases for maritime security and intelligence surveillance reconnaissance (ISR).
A new "Innovation Bridge" that will link US defence startups with Indian ones.
Collaboration on High Performance Computing (HPC), including working with the US Congress to make it easier for the US to sell India HPC technology and source code by lowering the barriers that stand in the way.
A new Implementation Arrangement for a Research Agency Partnership between the National Science Foundation and Indian science agencies to increase international collaboration in many areas, such as artificial intelligence, quantum technologies, and advanced wireless.
In a White House statement, it said, "The US and India agree that our shared democratic values and respect for human rights should shape how technology is designed, developed, governed, and used." We are committed to building a technology ecosystem that is open, easy to use, and safe, based on mutual trust and confidence, and that supports our democratic values.