India
MIIRA: India prepares plan to promote millets on the international scale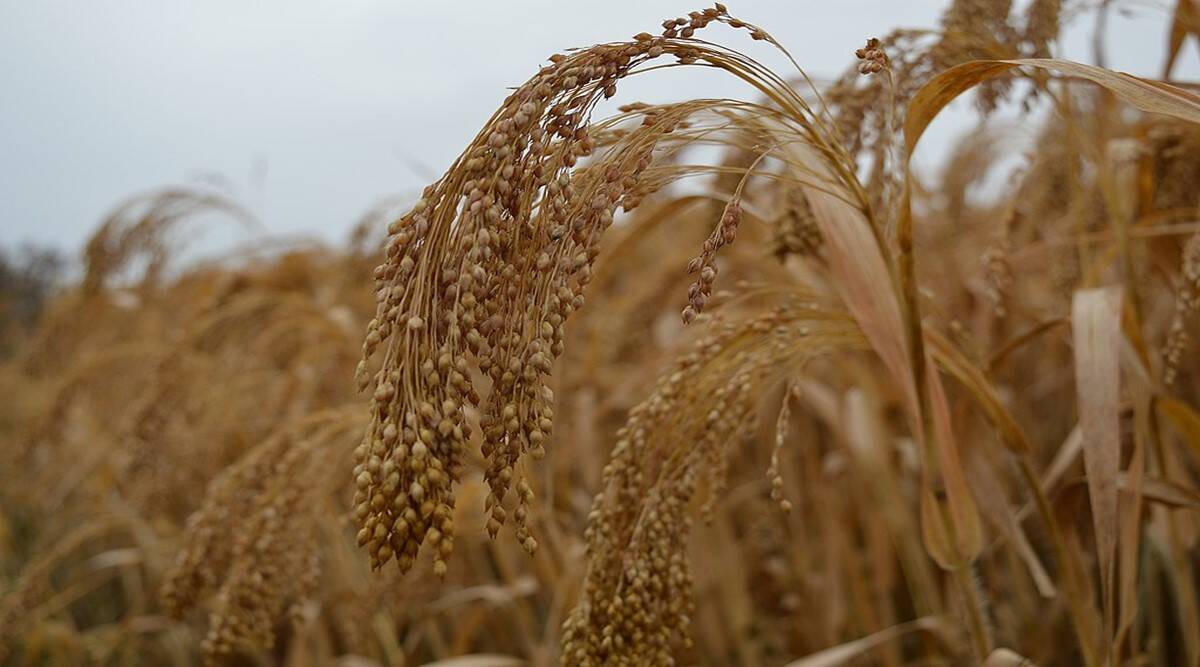 With food security and nutrition being a primary concern in agriculture during India's G20 Presidency, The Indian Express has learned that India plans to propose the start of a global programme to promote the use and production of millets.
MIIRA, or the Millet International Initiative for Research and Awareness, will strive to coordinate international millet research programmes. It is consistent with the United Nations' proclamation of 2023 as the International Year of Millets and the Centre's ambition to transform India into a global powerhouse for millets.
While the main G20 Summit will be held in New Delhi on September 9-10, 2023, reports indicate that India's Presidency year will also include five meetings on agriculture: three of Agriculture Deputies, one of chief scientists, and one of all G-20 Agriculture Ministers.
"MIIRA will be launched keeping in mind the nutritional value and climate-resilient nature of millets," said one of the sources cited above, adding that the initiative's draught charter is ready and will be submitted for approval at the first meeting of the Agricultural Deputies from February 13-15 in Indore.
According to the sources, MIIRA would seek to connect millet research organisations from around the world and support millet crop research. In addition to establishing a digital platform to link academics and hosting international research conferences, the objective is to raise awareness about millet consumption.
India would provide the "seed money" for MIIRA, while each G20 member will pay a membership fee to contribute to its budget in the future. The MIIRA secretariat would be located in Delhi, according to insiders, and this will assure a flow of investment from the country's industry and research institutes, as India is a significant producer of millets.
EXPLAINED
Rallying behind millets
MIIRA is important in light of the United Nations' proclamation of 2023 as the International Year of Millets, which was proposed by India and supported by seventy-two countries. The International Year will feature a variety of events, including conferences and the issuance of stamps, to increase awareness of millets, boost their production, and attract investment.
In her Budget speech, Finance Minister Nirmala Sitharaman referred to several types of millets as "Shree Anna" and stated that millets have been "an vital component of our diet for millennia." "I recognise with pride the enormous contribution that small farmers make to the health of their fellow residents by cultivating Shree Anna," she remarked.
"Now, to make India a global centre for Shree Anna, the Indian Institute of Millet Research in Hyderabad will be promoted as the Centre of Excellence for international sharing of best practises, research, and innovations," the minister stated.
Millets are small-grained grains such as sorghum (jowar), pearl millet (bajra), foxtail millet (kangni/ Italian millet), little millet (kutki), kodo millet, finger millet (ragi/ mandua), proso millet (cheena/ common millet), barnyard millet (sawa/ sanwa/ jhangora), and brown top millet (korale). These plants demand less water than rice and wheat and are primarily cultivated in rainfed regions.
Millets, which are now cultivated in over 130 countries, are the traditional food of over 500 million people in Asia and Africa. The United States, China, Australia, India, Argentina, Nigeria, and Sudan are the world's leading producers of jowar, the most extensively cultivated millet crop.
Bajra, another important millet crop, is cultivated mostly in Africa and India, where millets are primarily a kharif crop. Bajra (3.67%), jowar (2.13%), and ragi (0.48%) accounted for around 7% of the country's total cultivated area in 2018-19, according to data from the Ministry of Agriculture.
Millets such as jowar, bajra, ragi/mandua, some minor millets such as kangani/ kakun, cheena, etc., and the two pseudo millets — buckwheat (kuttu) and amaranth (chaulai) — were designated as "Nutri Cereals" on April 10, 2018 due to their "great nutritive value."