India
"This is a golden chance for India," said Nirmala Sitharaman. This time, we really shouldn't miss the bus.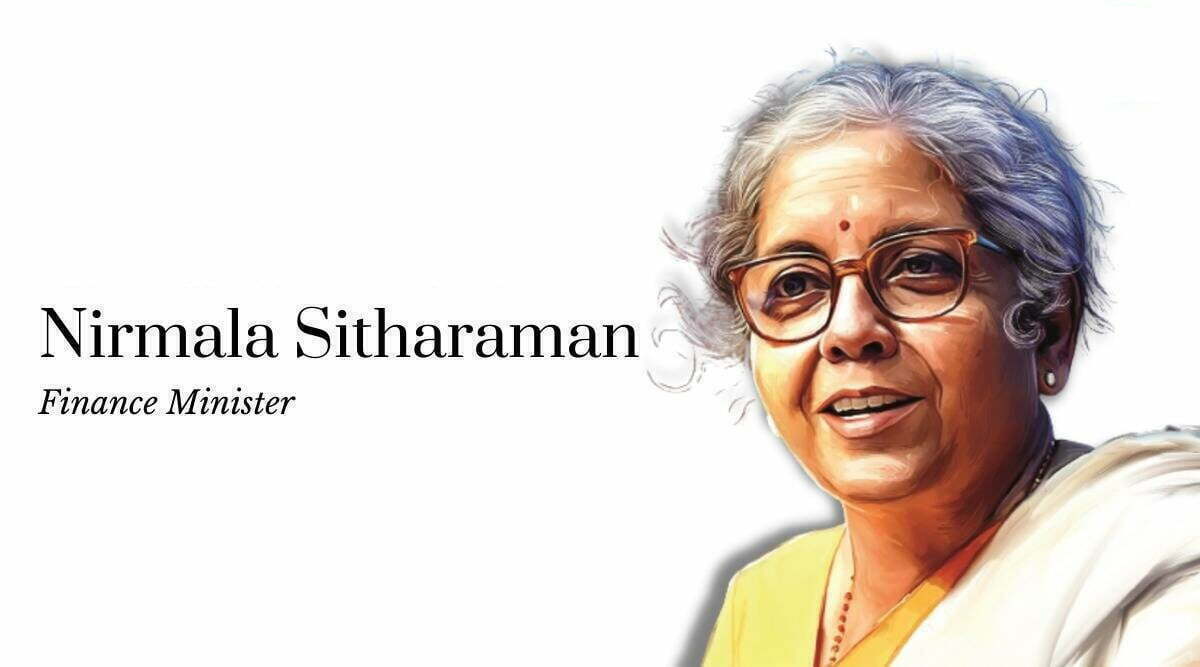 Nirmala Sitharaman talked to Aanchal Magazine, Anil Sasi, and P Vaidyanathan Iyer at her first-floor corner office in North Block a day after presenting her fifth Budget in a row.
The Deccan Era: Overall, people have been happy with the Budget. When you started working on the Budget, what was the main thing you were thinking about?
Nirmala Sitharaman: From the first day I worked on this Budget, I knew one thing for sure, and thankfully, the Prime Minister agreed with me. He said growth ka momentum rakhna chahiye (we need to keep the growth momentum). If anything, we need to speed it up, oil it better, and run it better, which is how the number of Rs 10 lakh crore for capital expenditures came up.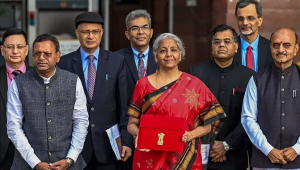 Over the last three years, the government has kept up this push for capital expenditures. Even though there have been a lot of incentives, has the private sector not done enough?
One of the main incentives, if I can use that word, given to the business sector was in 2019, before the pandemic. Since there were Omicron waves and Delta waves, the pandemic didn't last just one year. We weren't really paying attention to whether or not they were investing. We tried to make money. At the same time, of course, the private sector has come out, the problem of having two balance sheets has been fixed, and they have gotten rid of a lot of their debt. Now, their books of accounts are much cleaner and more organised. With the PLI, China plus one, Europe plus one, etc., the private sector can now see how important it is to move quickly on this path.
Since data comes in slowly, it will take us a while to figure out how much the company has grown and how much has been spent on new investments. We can't just sit back and watch, though. So I'm not even going to get into the part where you say that it might not happen this year either and that you don't want the government spending to stop because of that. I'm going in this direction because I'm sure this is a great chance for India. We shouldn't miss the bus this time, so we need to make sure that government spending on building infrastructure, investing in capital, and other things keeps going.
India's voice is probably being heard and understood better, and India's position is also being valued better.
What do CEOs and business leaders say to you when they meet you? What is stopping them? Do they have any specific worries, or do they just want to wait for the right time? What's the point?
I'm not sure what the message is. All of them are moving, but in different ways… To be fair, I think it's not just a change to invest more, but also a change to invest how much more? How much investment is going to come in through robots or AI? So even they are moving into places they don't know as well.
So investment isn't waiting for better market conditions, but it is waiting for…should I put all of IoT (Internet of Things) in my company?
For example, the change that is happening now will keep happening for the next 100 years. They are making sure to put in certain things, which will get them that far. It's not like any other time when businesses invested to grow. It's also an investment in change, so it makes sense that it takes time.
That is why…
They say, among other things, that we need people. We need people, especially since you keep talking about jobs and all. Which kind of people? The kind of people who can help improve the technology in my office, which is happening right now. But I can't hire him and train him for that because I'm already looking at different ways to move into high technology. If there are people with the right skills, I'm willing to pay them anything, but I can't settle for someone who doesn't have that technology or skill set and then bring them here, train them, and invest in their training and transition. So that there is a demand for the right high-level skills, which will help them as they move towards more technology… We put a lot of training and skilling related to Industry 4.0 in the Budget because of this.
Is this huge rise in capital spending part of the overall 7.5% rise in sales?
Yes.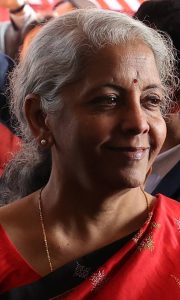 Does this mean that spending on welfare will go down?
In no way. If I didn't believe in PM-Awas Yojana, why would I give Rs 79,000 crore to it? Why would I try to make sure that Jal Jeevan Mission also spends more… This is something I like to bring up because when we give money to the Jal Jeevan Mission, we give it as a grant, but when it goes to a state, it goes towards building waterworks, tanks, and pipeline connections…. Because of this, the Budget also talks about effective capital spending.
The money for MNREGA has been cut. What message does that send?
Who will do the Awas Yojana if I give it? It's the same rural workers who are coming to the MNREGA to ask for jobs. So, if I give a provision where Awas gets the money but this group of people who go for the MNREGA job card do the work, I'm still giving a job and then giving MNREGA.
It was fine back when we wanted to get people to look at insurance as a way to save money… But I also want to think that the taxpayer knows where this money needs to go. I never have to tell them what to do. Worse, I don't even need to give them a reason to do it. We don't think enough of our salaried and middle class people.
MNREGA is for times when there is a break in agricultural work…
When everything is over and they have no jobs until the next crop, MNREGA steps in. Assuming they are doing everything they can in agriculture, they won't have time for anything else. But at least Awas will give them work after that… Through the rural employed in that scheme, I am making sure that people have jobs. It has the same meaning.
The three Fs (food, fertiliser, and fuel) messed up the fiscal math last year. For the estimates for next year, we see a big drop in subsidies. How do you think that segment will go, given the risks around the world? Also, how long will the country keep using oil from Russia?
The stress on some of the three Fs you were talking about, which we also talked about last time, might be lessening now, but they are all completely unnecessary. I will have to be ready for any changes that might happen there. There is no question about it.
But, as we've said, we don't set a number and tell people, "You have to be ready for this number."
In this case, there isn't much room for the demand to change. I will always have to get it… I'll wait to see how it goes and keep an eye on it to see if I can get more for my money, but these are the things I need right now. First of all, being dependent on Russia is not a matter of having no choice. And it's a choice we've made by putting India's needs above all else. If I can get it at a good price, I will do so to help people, as long as that is good. Taking your word for it, the dependence will keep going. But it's not a case of dependence.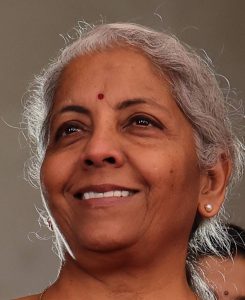 Last year, a big part of inflation was due to things being brought in from other countries, but as the Survey points out, inflation is now here to stay. The rate of inflation for services is also higher than the rate for goods, which is going down right now.
To be fair, the problems with inflation in the Indian economy come and go over time. They are affected by how crops are grown and by the monsoon… If the monsoons don't come, the supply of grains, cereals, and pulses will be disrupted, which will affect the supply and, therefore, the inflation rate.
What's different from most years is that we've been hit in all three areas (food, fuel, and fertiliser) at the same time, especially when coming out of Covid. This has had a very big effect. That was a big problem, but now we think of it as the new normal.
The government is still committed to reforms and hasn't changed its mind. But the fact is that many of those who supported it in the past have changed their minds… When you shout in the streets but can't make your case in Parliament… Governance is also about working with people, no matter how hard people try to stop us.
You make a good point about how the cut to MNREGA comes at a time when more money has been given to rural water and housing projects. But is there also a message that workers who haven't gone back to rural areas should move back to the industrial hubs because that's probably important for the MSMEs to get going again? On the personal income tax side, there is a push to switch to the newer tax system, which looks less complicated and is probably fairer, but is there also a push to spend instead of save?
You're putting too much thought into it. Not a single push. Nobody is being pushed to do anything. If you want to live in a village where the only jobs available are through MNREGA, that's fine. We're not giving them a push there, because the push I'd like to think I'm giving them is to tell them to get skilled. You can go where you want, but if you want to learn something, I'll teach you. That's the kind of push I'd like to give, nothing more.
You are also applying the "nudge" theory to the way people are taxed. Yes, we want a nudge to be done to get people to move to a simpler regime and make that newer regime a bit more appealing. A nudge that far, but not as much as you want to interpret for any other reason. We don't want you to invest or save, so we don't want to nudge you in the direction of consumption. No, not even close. If I didn't have a Budget patra, I wouldn't be able to save money. If that wasn't the case, I wouldn't change the way monthly income plans for seniors are treated.
What does it mean that the new regime is the default?
By default, it means that in the old system, when you filed your taxes, you could fill out your form and say that you were in this or that scheme. Now, when you open the screen to file your taxes, it will only show you the form for the new system, where you can fill in the details. But while you do that, you can say, "No, I don't want the new regime. I want the old one."
How many people do you think will switch to the new tax system because of these changes?
We think that 50–55% of people will switch to the new tax system… Even for those who used all of their exemption points under the old system, the new system without exemptions would be a good deal.
In India, people buy life insurance, which is mostly used as a way to save money. So, when people switch to the new tax system with its new exemptions, they have no reason to invest in life insurance companies. This means that insurance companies have to rethink how they will sell. But does it disincentivise insurance?
It was fine back when we wanted to get people to look at insurance as a way to save money…
But I also want to think that the taxpayer knows where this money needs to go. I never have to tell them what to do. Even worse, I don't even need to give them a reason to do it… So I don't think it's necessary to tell them (consumers) to take care of their lives, take care of their families, and protect themselves. So, we don't think enough of our salaried class and middle class. When he gets a better rate and has to pay less in taxes, he will know what he wants to spend his money on.
You are on the CCS (Cabinet Committee on Security). How do you see the conflict in Europe? India is walking a tightrope, and there are pros and cons to everything.
Well, there's no doubt that the war in Ukraine has made a lot of things unclear. Without a doubt, it has caused a lot of changes to what would otherwise be a very steady flow of trade. For example, the prices of food, fuel, and fertiliser (the "triple F") have all gone up. So, as is always the case, war has caused a lot of suffering, even in this case. So, if I don't sound too naive, I really think that peace should be tried to be brought. There should be an effort to bring about peace through negotiations. To do their full job, they need to negotiate, talk to each other, and be diplomatic. Now, the goal should be to bring an end to the war. And how do you do that? I would rather have more diplomacy and less war.
But does the alliance between China and Russia and India's decision to stand up for its own interests put you in a tough spot in other ways?
To be fair, I don't think India has ever been in a position where it could just look out for its own interests and ignore what was going on around it. India has never been able to do it. It's never been lucky.
People often say that Vajpayee said, "I can't pick my neighbours, but I can pick my friends." This is so true. And if you can't decide, you have to figure out how to get your people to do their daily jobs, live their lives, and move towards prosperity. India has had trouble with this since 1947. I don't think the situation has changed, but you can surely say a lot more to friends far away or friends close by, as well as in institutions, global institutions, where India's voice is probably being heard and its position is being understood better.
The goal for disinvestment for next year is the same as for this year. Some of the things that were said would happen in the last Budget have not happened, such as the privatisation of two banks. How does this relate to markets?
There are a lot of forms to fill out. We can't wait until the last minute to go to the market.
Some international organisations think that India will grow less in the coming year. Nomura 5.1 per cent, and IMF 6.1 per cent. Is it too much to think that the economy will grow by 6.5% in 2023-2024?
I don't believe that. Globally, everyone's problems are getting worse, so there will be a drop in 2023 and 2024. Also, there is a sharp rise, but even then, it will still be going up compared to everyone else our size. So this drop is also due to the continued uncertainty around the world. Uncertainty is almost becoming a way of life. No matter how hard people try, they can't get their economies out of this mess. So, this is the difference. I think it will be the global uncertainty, not what is going on in the country, that makes the biggest difference, especially with this Budget. And, like I said, we need to be ready for that.
The process of getting land started at the beginning of 2014, then stopped. Then the farm laws and labour laws came up, and it seems like things are stuck. So, are you a little disappointed that you haven't gone further with some of these very important changes?
I don't believe that. It was very clear what the government wanted to do. It spent time and money on it in terms of how consultations went. It was made, went through committees, and then went through the legislative process. The government is still committed to reforms and hasn't changed its mind. But the fact is that many of those who supported it in the past have changed their minds… When you make a lot of noise on the streets but can't argue in Parliament, and when you try to stop things from happening with a well-planned disinformation campaign… Governance is also about getting along with other people, no matter how hard they try to stop us. I'm very clear that people who opposed all three have been hypocritical and have made it harder for elected representatives to make decisions in Parliament.
So, do you think there will be time in the next few years for this political heavy lifting if your party comes back to power?
I am sure that we will come. No matter how much the opposition yells about Bharat jodo Bharat todo or whatever else they call their campaigns, there is no case against this government. I haven't heard anyone make a strong case against this government, if there is one. I'm not trying to hurt the other side. Please let them out. But I haven't heard a good reason to say that this government can't keep going, other than that we don't like the way Prime Minister Modi looks. You can't keep doing politics in a bad way. Tell us what it is and where we should go. And then tell the people that this isn't happening, that things are going wrong, and that I'm the solution. There's no such thing. So I'd love it if the Opposition did its job and then said whatever it wanted. Right now, they are trying to get away.