India
FM Nirmala Sitharaman on the Adani stock crisis: "India's regulators fully experienced, seized of matter"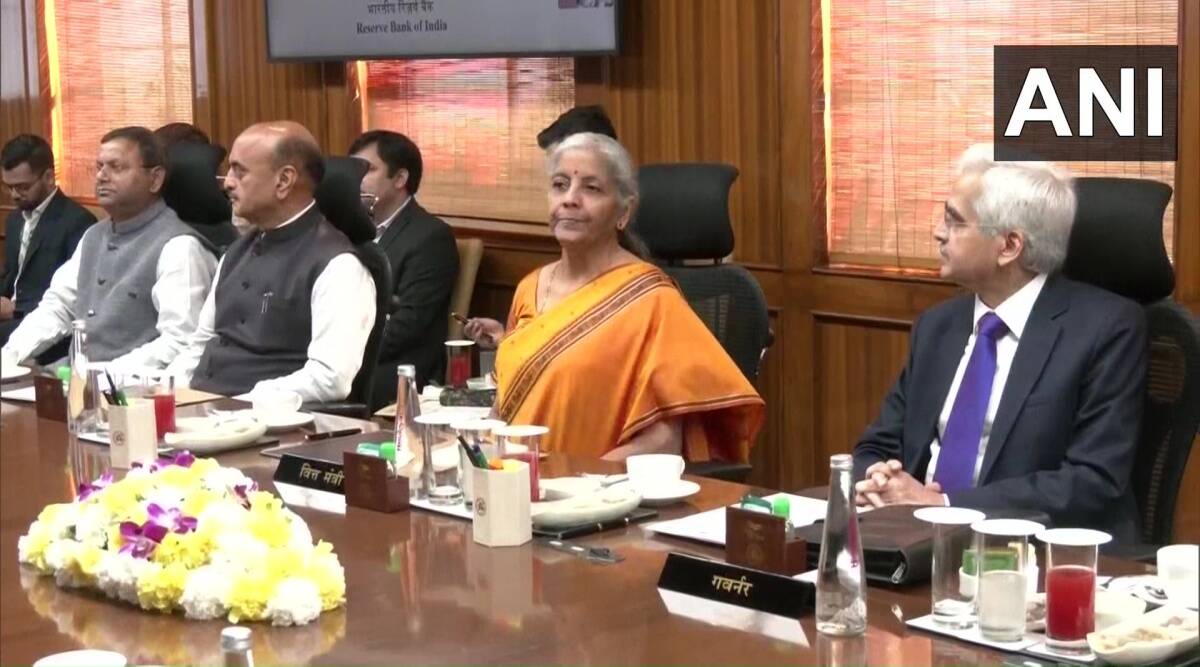 Nirmala Sitharaman, the Union Finance Minister, stated on Saturday that the Indian regulators were aware of the situation with the Adani Group and prepared to handle it in light of a report by US-based short seller Hindenburg Research. Sitharaman stated the regulators "are on their toes as always, not just today" when speaking to the media in Mumbai.
Sitharaman stated at the press conference that followed the Central Board of Directors meeting of the Reserve Bank of India that "India's regulators are very seasoned and they are professionals in their disciplines." They are alert at all times, not just now.
After Hindenburg Research claimed that the business conglomerate engaged in fraudulent activities and share-price manipulation, the Adani Group stocks took a significant hit on the stock exchanges. All accusations have been refuted by The Adani Group.
Delhi | Union Finance Minister Nirmala Sitharaman attends the Central Board of Directors meeting of the Reserve Bank of India (RBI) after the Union Budget 2023-24. Reserve Bank of India Governor Shaktikanta Das was also present at the meeting. pic.twitter.com/7FUaApYmU6

— ANI (@ANI) February 11, 2023
The Central Board of Directors of the RBI was briefed by the Finance Minister on the recently issued Union Budget for 2023–2024 on Saturday. Sitharaman claimed during the press conference that the new tax system, which was a major theme of her budget, will put more money in the hands of taxpayers.
No tax will be assessed on income up to Rs 3 lakh under the revised concessional tax regime, which would take effect in the upcoming fiscal. Income between Rs. 3-6 lakh would be taxed at a rate of 5%; Rs. 6-9 lakh at a rate of 10%; Rs. 9-12 lakh at a rate of 15%; Rs. 12-15 lakh at a rate of 20%; and Rs. 15 lakh and above at a rate of 30%. However, there would be no taxation on income up to Rs 7 lakh per year.
Sitharaman stated that India is in discussions with G20 countries to regulate cryptocurrencies through a shared framework in response to the development of digital assets. "Crypto is 99 percent technology and requires a lot of technology. If all nations can establish a standard operating procedure that is efficient while adhering to a regulatory framework, we are talking to all nations, she said.