India
Sharad Pawar visits Adani's office as well as residence in Ahmedabad.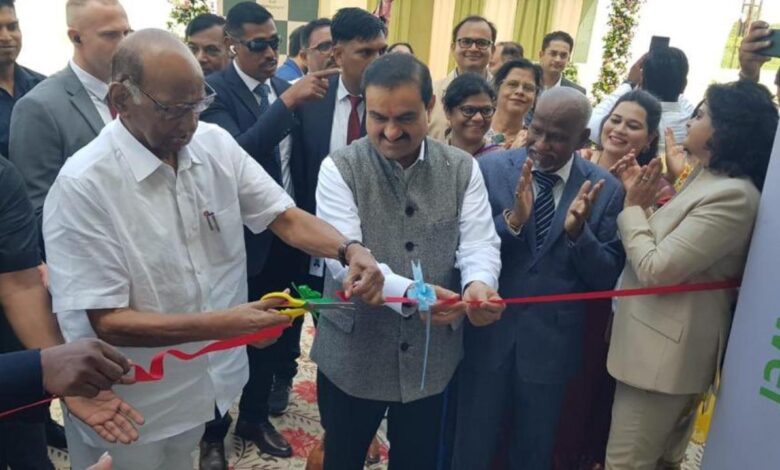 Sharad Pawar, the Nationalist Congress Party (NCP) supremo who raised eyebrows when he met embattled billionaire Gautam Adani amid Opposition parties' demands for a Joint Parliamentary Committee (JPC) probe into allegations levelled by US short-seller Hindenburg, paid a visit to the industrialist's office and residence in Ahmedabad on Saturday.
Pawar and Adani first opened a plant in the Ahmedabad village of Sanand.
According to people with direct knowledge of the situation, the NCP president then visited Adani's residence and office in Ahmedabad.
What happened at the meeting was not immediately known.
Pawar shared photos of him and Adani cutting a ribbon at the factory on X, formerly known as Twitter. "It was a privilege to inaugurate India's first Lactoferrin Plant Exympower in Vasna, Chacharwadi, Gujarat along with Mr. Gautam Adani," Pawar wrote on X.
Adani paid a visit to Pawar's Silver Oak house in south Mumbai in April of this year. That nearly two-hour conversation came only days after Pawar came out in support of Adani and criticised the narrative being formed around the Hindenburg study.
His stance was perceived as at odds with his colleagues in Congress, who had been pushing for a JPC to investigate claims of fraud and stock market manipulation. Adani has refuted all charges.
Pawar had previously declared that he supported a Supreme Court committee investigating claims against the Adani group.
In June, Adani paid another visit to Pawar's home.
Pawar and Adani have been friends for nearly two decades. Pawar praised Adani, who was entering the coal sector then, in his Marathi autobiography 'Lok Maze Saangati', published in 2015. He described Adani as "hard-working, simple, and down-to-earth, " wanting to create a fortune in the infrastructure business.
The experienced leader further stated that Adani entered the thermal power market at his request. Pawar tells in the book how Adani created his corporate empire from the ground up, beginning as a salesperson in Mumbai localities and dabbling in tiny businesses before venturing into the diamond sector.
Related Posts