India
Global threats require a global response, says Prime Minister Modi, who advocates for a cooperation framework.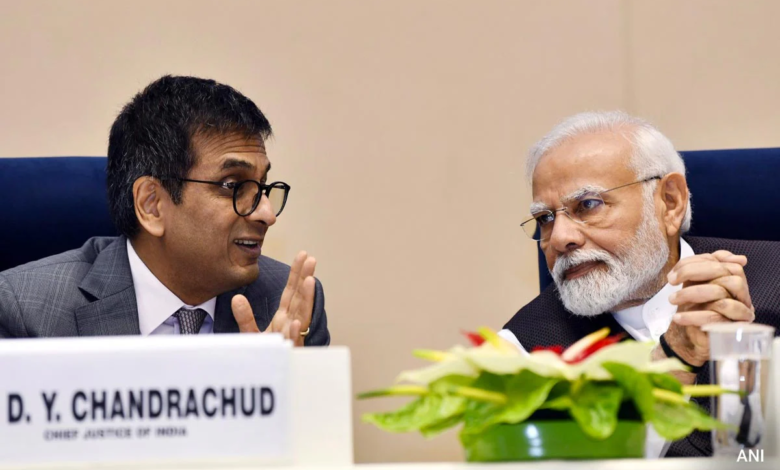 FLAGGING "GLOBAL THREATS" such as cyber terrorism, money laundering, and the exploitation of artificial intelligence, Prime Minister Narendra Modi called for a "global framework" of collaboration across "various domains" on Saturday. "When threats are global, the approach to dealing with them should also be global," he stated.
Modi was addressing during the start of the Bar Council of India's 'International Lawyers' Conference 2023.
His remarks came amid a diplomatic spat between India and Canada, sparked by Canadian Prime Minister Justin Trudeau's claim of a "potential link between agents of the Government of India" and the execution of a Canadian citizen, Khalistan rebel Hardeep Singh Nijjar.
The charges have been dismissed as "absurd" and "motivated" by India. It has accused Ottawa of failing to act against Khalistan separatists in Canada and of failing to share precise information about Nijjar's death. At the same time, it has opened the door to cooperation, stating that if concrete information is supplied, New Delhi will be happy to investigate it.
"We live in a deeply connected world in the twenty-first century." Every legal thinker or organisation is extremely conscientious about its jurisdiction. However, there are many forces we are battling against that are unconcerned about boundaries or jurisdictions. And when threats are global, so should the method of dealing with them," Modi remarked at the lawyers' conference.
"Whether it's cyber terrorism, money laundering, or the misuse of artificial intelligence, there are many issues where cooperation requires a global framework." It isn't just a concern for one government or administration. To address these difficulties, different countries' legal frameworks must coordinate, much as we do for air traffic control. Nobody says, 'Your laws are yours, my laws are mine, and I don't care.' In that event, no plane will be able to land anywhere. Everyone follows the same set of rules, regulations, and protocols. Similarly, we must develop a global framework across multiple areas. "The International Lawyers' Conference should undoubtedly delve into this direction, giving the world a new direction," he stated.
Modi also underlined the importance of "simplicity of language and law" as "another important aspect of justice delivery." "We are now considering presenting the law in two languages: one that you are all familiar with, and another that an ordinary person in our country can understand." Ordinary people should regard the law as their own… "The language in which laws are written and the language in which court proceedings are held play an important role in ensuring justice," he said, adding that the government has begun with the data protection law.
"We should continuously work on improving legal procedures through technology, reforms, and new judicial practices," he stated.
Modi also emphasised the need for alternative conflict settlement in his speech. He said that India has a long history of "resolving disputes through panchayats" and that the government has adopted the Mediation Act to "formalise this informal system."
He stated that the legal fraternity plays an important part in a country's growth and that the judiciary and the Bar have been the "guardians of the legal system" in India.
The attorneys' conference, according to Modi, is taking place at a time when India has seen multiple "historic decisions," citing the women's reservation Bill enacted by Parliament earlier this week, the G20 Summit hosted by India last month, and the successful Chandrayaan landing on the Moon.
He stated that while India is "brimming with confidence" due to its achievements, it needs a "strong, impartial, and independent judicial system as its foundation" to realise its objective of being a developed country by 2047.
He said the meeting represented India's "Vasudhaiva Kutumbakam" (the world is one family), citing the involvement of delegates from the Commonwealth and African countries.
Among those, there were Chief Justice of India D Y Chandrachud, Union Law Minister Arjun Ram Meghwal, Attorney General of India R Venkataramani, Solicitor General of India Tushar Mehta, Bar Council of India Chairman Manan Kumar Mishra, and Lord Chancellor, UK, Alex Chalk.
Related Posts