India
Uttarakhand officials are seeking land to rehabilitate impacted residents displaced by the Joshimath collapse.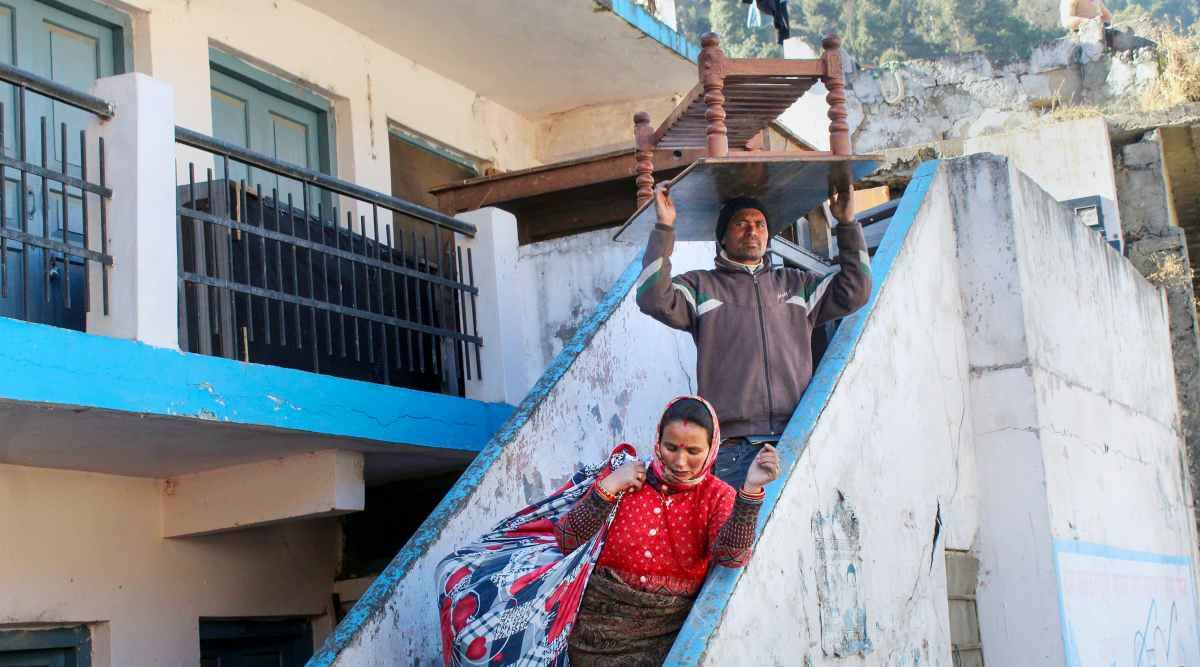 As a result of the spreading land subsidence issue in Uttarakhand's Joshimath, the authorities have begun searching for a suitable property to permanently relocate the affected households, according to the news agency ANI.
"We seek the recommendations and opinions of impacted families regarding rehabilitation." The district magistrate of Chamoli, Himanshu Khurana, was quoted by the news agency ANI as stating, "We want their input so that we can better carry out the rehabilitation process."
On Wednesday, Uttarakhand Chief Minister Pushkar Singh Dhami met with Union Home Minister Amit Shah and updated him on the rehabilitation work being conducted in Joshimath, where buildings and other structures have developed cracks as a result of soil subsidence.
After the discussion, Dhami stated that 65 to 70 percent of the residents of Joshimath led regular lives and that the Char Dham Yatra would begin in four months.
In response to allegations made by some political parties that the Uttarakhand government is suppressing reports from various agencies regarding Joshimath, Dhami stated, "People sitting in different parts of the country are talking about Uttarakhand, which is not right because 65 to 70 percent of the residents are living normal lives. In the nearby tourist attraction of Auli, everything is operating normally. Auli is still visited by tourists. Char Dham Yatra will commence within four months."
The home minister has assured the chief minister of all the help necessary to cope with the current situation in Joshimath, he told the media. He stated, however, that there was no discussion of money. "I have provided him with tentative information. This subject will be discussed after we provide a comprehensive report," he stated.
Due to soil subsidence, roads and more than 500 dwellings in Joshimath, a town on the route to Badrinath and Hemkund Sahib, have developed cracks, causing concern and protests among the locals. It is a crucial transit station for travellers travelling to Badrinath and Hemkund Sahib, as the majority stop here before continuing their journey. Many of the town's bed-and-breakfasts and hotels have been affected by the subsidence.