India
More pilgrims than infrastructure, inadequate garbage disposal: NGT panel on Uttarakhand's Char Dham pilgrimage trail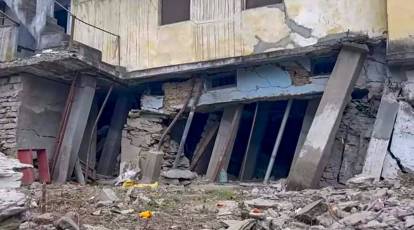 A Joint Committee, established by the National Green Tribunal to investigate "ecological damage occurring near and around sacred pilgrim trails in sensitive and rich biodiversity regions of Uttarakhand" as a result of a significant increase in the number of pilgrims and mules/horses, has determined that the region lacks waste management infrastructure.
Between April and November 2012, almost 23 million pilgrims visited the Char Dham destinations.
On December 8, the committee submitted its report to the NGT.
The committee visited four pilgrimage sites on the Char Dham route, namely Kedarnath, Yamunotri, Gangotri, and Hemkund Sahib, in response to an August 12 NGT order in Urvashi Shobhna Kachari vs. Union of India.
In October, the committee members – Deputy Director of Uttarakhand's environment department Dr K Mondal, CPCB Lucknow official Runa Oraon, Uttarakhand Pollution Control Board regional officer Dr R K Chaturvedi, and G B Pant National Institute of Himalayan Environment (GBPNIHE) scientist Dr Sumit Rai – surveyed the pilgrimage sites.
The report titled 'On the ground evaluation of the issue of colossal environmental degradation in the prominent pilgrim track regions of Uttarakhand' stated: "During the (Committee's) visit, it was observed that there appeared to be more pilgrims than infrastructure for managing pilgrim traffic, solid garbage, plastic waste, and the manure of mules and horses.
The introduction of horses onto the hiking trails was not regulated. It claimed, "A huge number of animals might cause ecological disruption in pristine environments."
It was stated that proper management and monitoring practises for equine health and facilities and solid waste management facilities were unavailable in these areas (except on the Gangotri-Gaumukh trek route). Data on water and soil quality were unavailable. There was a lack of awareness among tourists and the local community regarding the environmental impact of tourism.
"No report or research has been conducted too far on the direct effect of tourist influx on biodiversity loss in the affected areas," the committee noted.
With about 36 lakh pilgrims visiting Kedarnath, Badrinath, Yamunotri, and Gangotri in 2019, the Char Dham Yatra is one of Uttarakhand's largest employers, producing an estimated Rs 1,100 crore.
"During the peak months of May and June, Covid-l9 caused bus operators on the Char Dham Yatra route a loss of 22 crores. In addition, the taxi, max, and tempo operators have sustained a loss of 30 crores. Numerous minor merchants, including palki holders, horse holders, pithu holders, and other vendors, rely heavily on the Char Dham Yatra for their income. During this moment, they earn enough to support themselves throughout the year. According to research by the Uttarakhand government, the coronavirus (Covid-l9) has cost the hotel business in Uttarakhand, contributing about 30% of the state's GDP, between Rs 200-250 crore.