India
Government is "not serious" about the Mhadei matter, according to the opposition.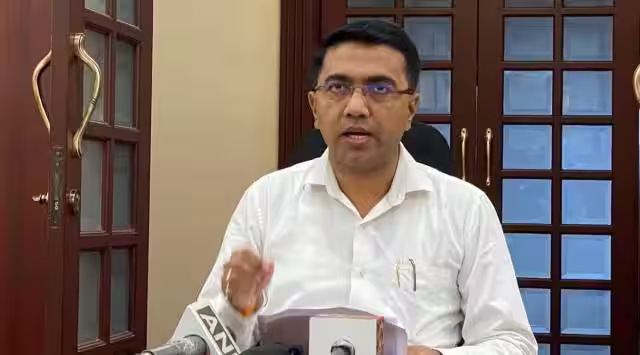 The Opposition parties slammed the BJP-led Goa government on the issue of Mhadei river diversion claiming that the government was not "serious" on the issue.
During the Question Hour on the second day of the monsoon session of the Goa Legislative Assembly, opposition MLAs questioned the government about its efforts to halt Karnataka government projects in the Mhadei basin.
In a written response to a question from the Opposition MLAs regarding the status of Mhadei, the Minister for Water Resources, Subhash Shirodkar, stated that the Central Government had notified the Mahadayi Water Management Scheme, 2023, also known as PRAWAH (Progressive River Authority for Welfare And Harmony), on May 22, 2023, in order to implement the decisions of the Mahadayi Water Disputes Tribunal.
"The government does not take the Mhadei issue seriously. Nobody knows who the members of PRAWAH are. There is no House Committee meeting scheduled. Will the Federal Government pull the DPR?" Assembly Opposition Leader Yuri Alemao of the Congress was questioned on this matter.
Vijai Sardesai, leader of the Goa Forwards Party, asked, "Is the administration serious about the Mhadei issue? Why is the Goa government not contesting Karnataka's increased gradient? I implore the government to obtain a stay on the award as Goa's position is currently untenable,"
In response to the Opposition, Subhash Shirodkar stated, "The second House Committee meeting will be conducted immediately following the conclusion of the Assembly Session. I am personally observing every aspect of Mhadei. The Central Government will appoint members of the PRAWAH committee."
Pramod Sawant, the chief minister of Goa, stated that there will be no compromise on the Mhadei issue.
Goa and Karnataka are at odds over the diversion of water from the river Mhadei. In December 2022, the Central Water Commision (CWC) approved the Karnataka government's detailed project report (DPR) for the Kalasa-Banduri project, which aims to divert the waters of the west-flowing streams of the Kalasa and Banduri, which are tributaries of the west-flowing river Mhadei, to the east-flowing Malaprabha river.