India
People now have more money thanks to the new tax system, says Nirmala Sitharaman.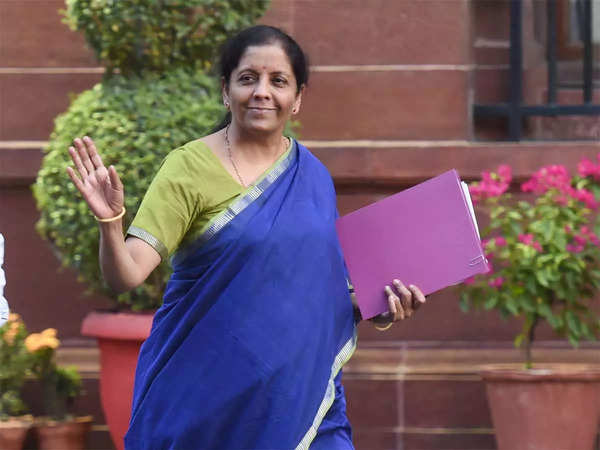 The new tax system, which grants a rebate on annual income up to Rs 7 lakh (up from Rs 5 lakh currently), according to Union Finance Minister Nirmala Sitharaman, will give citizens more disposable cash.
In response to a question about the Union Budget 2023–24 in the Lok Sabha, she stated, "The new tax regime is highly tempting as the tax exemption level has been raised from Rs 2.5 lakh to Rs 3 lakh. A standard deduction of Rs 50,000 has also been made available under the programme. Most middle-class taxpayers will gain from this new tax system. Because the larger refund ceiling is unconditional, more people will have more disposable income.
According to Sitharaman, the Budget skillfully strikes a compromise between the need for development imperatives and the bounds of fiscal responsibility. "As stated in the fiscal glide path before, the Budget has maintained fiscal conservatism. The budget is extremely, extremely finely balanced. It emphasises the middle class, job creation, MSME, agriculture, rural population, health, and green growth, according to her.
NK Premachandran, a member of the Revolutionary Socialist Party (RSP), claimed that the new tax system will not benefit someone who invests Rs 4.5 lakh in tax-savings instruments and makes Rs 9 lakh annually. Sitharaman responded by saying that it will be difficult for someone who earns Rs 9 lakh annually to save Rs 4.5 lakh annually. It's not always realistic for someone making Rs 9 lakh to save Rs 4.5 lakh and still have money left over for their family, she said.
According to the finance minister, the administration decided to boost the economy through capital spending since it has a bigger multiplier effect. The nominal growth rate for 2023–2024 has been pegged at 10.5% in the budget.
Sitharaman denied claims made by the opposition that funding for green energy was allocated with the Adani Group in mind. She said that while it may be Congress culture to favour "jijas," or in-law brothers, and "bhatijas," or nephews, this was not the case under the Narendra Modi administration. In the government of Prime Minister Modi, allocations are made with everyone in mind rather than with any one person in particular. The nation is considered by the government. Such comments are completely incorrect, she said, declining to name any organisations or people.
Adhir Ranjan Chowdhury, a Congress member for the Lok Sabha, had before questioned Sitharaman about how investors can remain confident when one of the world's richest people's market value has decreased by 47% due to claims of accounting fraud and stock price manipulation. The budget, according to AIUDF MP Badruddin Ajmal, has nothing for minorities.
Sitharaman said in Rajya Sabha that her administration washed the "sins" of the previous UPA administration by paying back the fuel subsidies they had postponed and bolstering the frail bank balance sheets left over from the "dial-a-loan" programme.
In response to a discussion on the budget in the Rajya Sabha, she stated that the UPA administration gave oil firms bonds in exchange for the losses they suffered from not raising fuel prices. Future governments were expected to pay for these bonds' subsidies.
Oil bonds totaled Rs. 1.71 lakh crore in issue price, of which Rs. 2.34 lakh crore, including interest, has already been paid. Of the remaining Rs. 1.07 lakh crore, the final payment is due in 2025–2026.