India
Dhankhar forbids Kharge from speaking, and opposition lawmakers leave.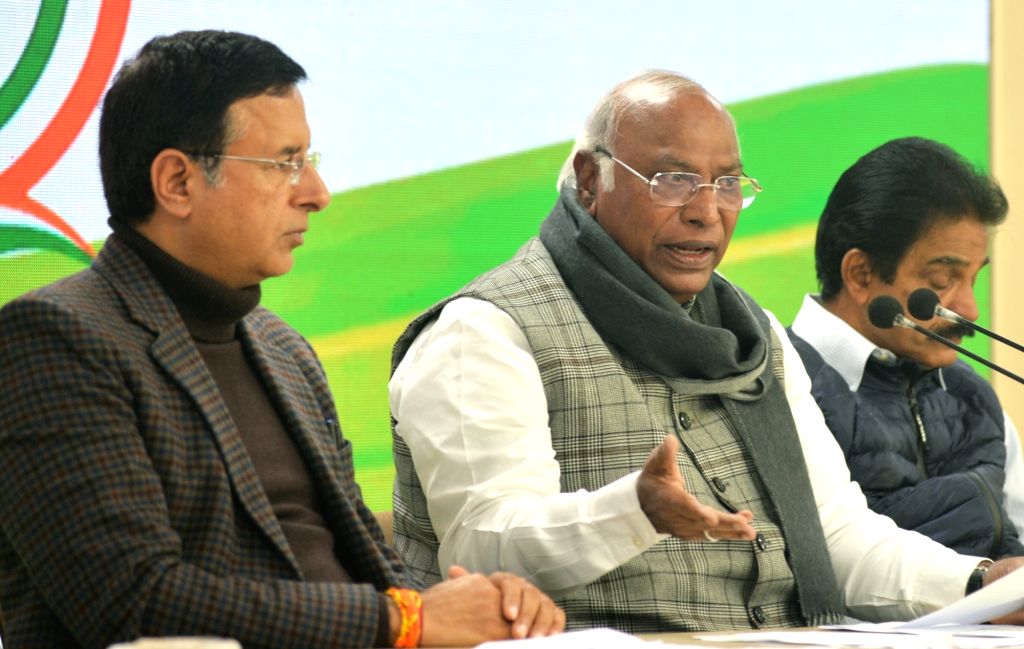 After Leader of the Opposition Mallikarjun Kharge was denied the opportunity to address the House, Congress and some other opposition party members shouted protest signs and left the Rajya Sabha on Friday.
Kharge was given two chances to speak, but Rajya Sabha Chairperson Jagdeep Dhankhar did not allow him to say more than a few sentences on either occasion. The Congress leader was interrupted when he began reading out portions of the six points that had been deleted earlier and again when he questioned why the "House proceedings were prejudiced against him."
"We respect you, and the government is the source of all our rage, not you… My six points have been eliminated by you. How can you remove them if they are not in violation of the law? Kharge stated in the House. Nothing will go on record, the Chair declared as he began to read out the points.
MPs from the opposition protested in Kharge's favour, but the Chair refused to give in. During the zero hour, members could be overheard shouting, "We want JPC!" In order to investigate the Adani-Hindenburg controversy, a joint parliamentary committee has been demanded by the opposition parties.
Dhankhar later remarked, "I called him (Kharge) to speak and then I rose," as the opposition MPs made their way to the House well. Honourable members need to understand why I acted in this way. The Leader of the Opposition began reading the passages I had deleted, so I got up. Can that ever be approved, though? No." It was "outrageous contempt," the Chairperson said, for his instructions.
Kharge stated that the comments were to the "Adani swindle" at a press conference held later at the party headquarters. He declared that both inside and outside of Parliament, the Congress would continue to bring up the Adani issue.