India
Photos of the new Lok Sabha chamber are published by the government.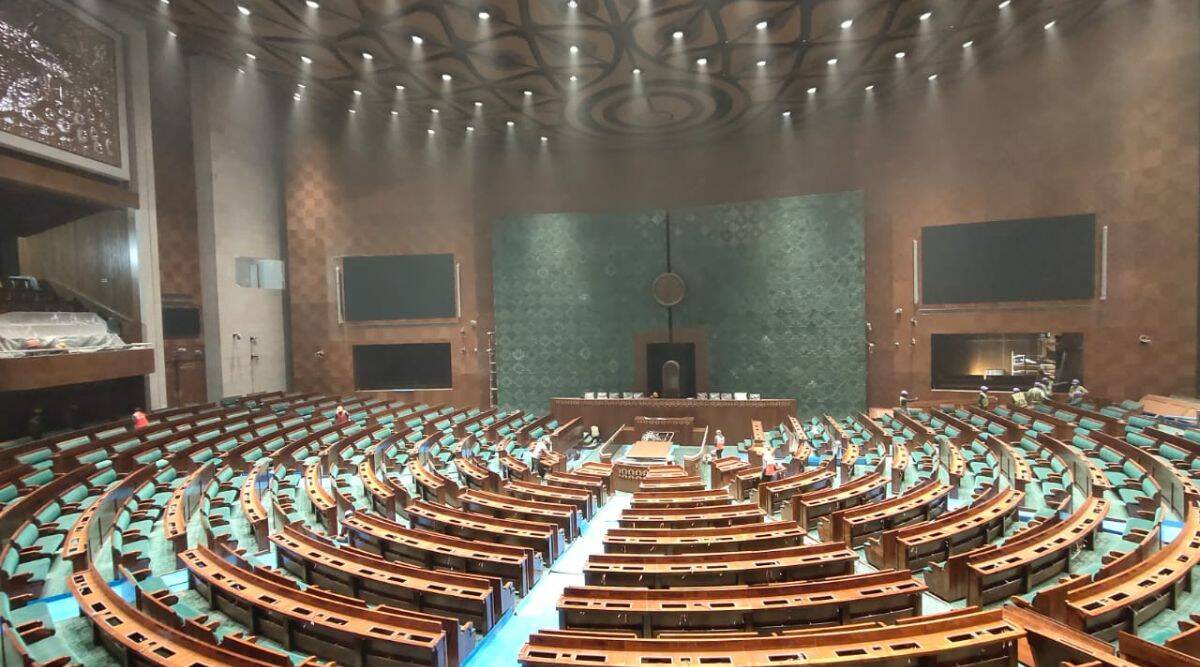 As final preparations continue, the new Parliament building is coming together in advance of the January 31 commencement of the Budget session.
The Union Housing and Urban Affairs Ministry, which is in charge of the construction of the new Parliament and the reconstruction of Central Vista, has released photographs of the interior of the triangular-shaped structure.
This month's newest images on the Central Vista website (https://centralvista.gov.in/new-parliament-building.php) depict workmen putting the finishing touches on the Lok Sabha chamber, as well as artwork throughout the hallways and ongoing construction in the courtyards.
While the project missed its November 2022 target, ministry officials now claim it will be completed by the end of January. However, the government has yet to announce whether the Budget session will begin in the new facility or whether it will be used for the remainder of the session.