International
Presidents of Guyana and Suriname will attend Pravasi Bharatiya Divas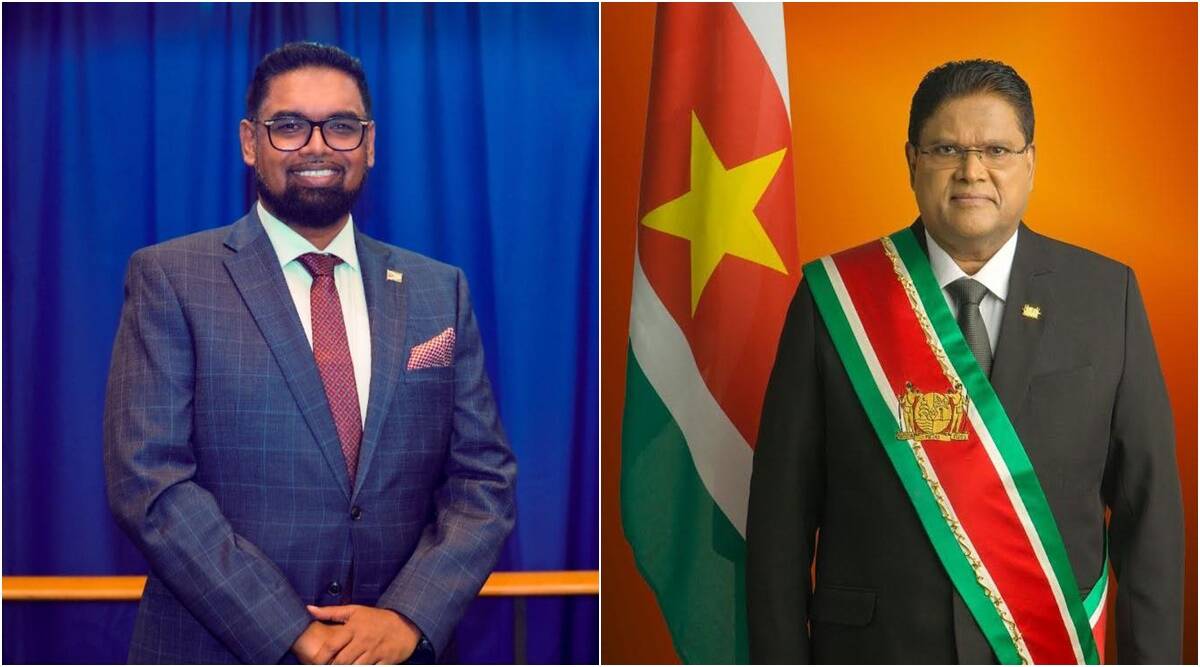 Next week, at the two-day Pravasi Bharatiya Divas convention in Indore, Narendra Modi will have private talks with the presidents of Guyana and Suriname. This was announced on Thursday by the Ministry of External Affairs.
Mohamed Irfaan Ali, the president of Guyana, has been invited to the convention to serve as the chief guest, while Chandrikapersad Santokhi, the president of Suriname, has been invited to attend as a special guest.
Ausaf Sayeed, Secretary (Overseas Indian Affairs) in the MEA, responded when asked about the agenda for the PM's meeting with Ali that it would centre on energy. "India's energy needs are anticipated to increase. Companies in India are currently purchasing crude from Guyana for $1.5 million. So, in addition to infrastructure, ICT, and agriculture, one area we would like to develop is energy, added Sayeed.
The PM will also give the opening remarks on January 9 during the opening session.
Sayeed stated "nothing should be attributed" to the selection of US-based NRI Darshan Singh Dhaliwal as one of the prize winners other than the fact that it was made in accordance with the established criteria.
The prizes are presented based on a specific set of standards. The same criteria were used to choose Darshan Singh Dhaliwal as well, Sayeed claimed. He explained that the honour is given to Indians living abroad who have excelled in their respective sectors, including business, education, science, and the arts.
Additionally, it is for their services to the communities in which they live and for their contributions to India. Since the prizes were first given out in 2003, this approach has been upheld, he continued.
On the night of October 23–24, 2021, Dhaliwal's identity came to light when he was turned back from the Delhi airport, purportedly for his role in the farmers' agitation at Delhi's borders.
According to Sayeed, there have been over 3,500 registrations from 70 different nations to attend the convention. The convention on January 9–10 will have four plenary sessions with the topics of healthcare, soft power, the Indian workforce, and women. The Madhya Pradesh government will also hold sessions at the Youth Bharatiya Pravasi Divas, which will take place on January 8.
At the concluding session, President Droupadi Murmu is set to speak. Some of the plenary sessions are anticipated to be presided over by Ministers S Jaishankar for external affairs, Nirmala Sitharaman for finance, Mansukh Mandaviya for health, and Dharmendra Pradhan for education.