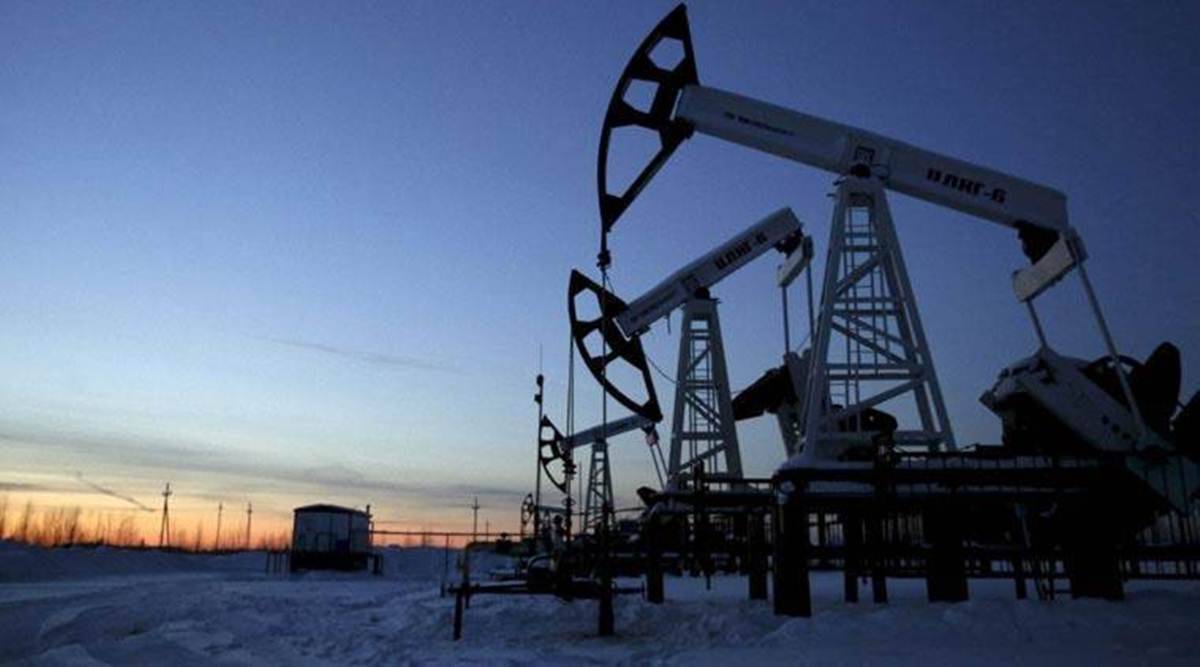 An analysis of India's trade data for the first eight months of the current fiscal year shows that Indian refiners are buying discounted Russian crude supplies that Western buyers banned after Moscow's invasion of Ukraine in February. This is at the expense of supplies that were coming in from Nigeria and the United States.
From April to November, Russia's crude oil imports went from 24.89 million tonnes to 28.13 million tonnes, which is a huge seven-fold increase.
On the other hand, oil supplies to India dropped by 1 million tonnes or more in nine of the countries that sent oil there. Nigeria and the US were at the top of the list, with drops of 4.88 million tonnes and 3.79 million tonnes, respectively.
On the other hand, India's three biggest oil suppliers in West Asia—Iraq, Saudi Arabia, and the United Arab Emirates—did not see a big drop in their oil shipments.
Only Iraq's oil supplies went down by 1.48 million tonnes, or 4.1%, during the time period. From April to November, Saudi Arabia and the UAE sent more oil to India. India's total oil imports for the period went up 6.8% from the same time last year, reaching 151.39 million tonnes.
Nigeria, which is a member of the major oil exporters' group OPEC, sent 5.26 million tonnes of oil to India from April to November, which is almost half as much as it sent in the same time last year. The amount of oil imported from the US dropped by 31.1%, to 8.38 million tonnes.
Egypt was next on the list. From one year to the next, Egypt's oil exports to India dropped by almost 2 million tonnes, to 0.71 million tonnes.
During the time period in question, India's oil imports from Kuwait, Iraq, Mexico, Colombia, Gabon, and Brazil all dropped by about 1 million tonnes or more from the previous year.
The analysis is based on import data for HS code 2709, which is short for "Petroleum oil and oils made from bituminous minerals, crude," that was released by the commerce ministry for each country.
Import data is released late by country and by item, and the government has only released data up to November.
India is the third largest consumer of crude oil in the world. More than 85% of the oil it needs comes from other countries. Due to the war in Ukraine, more and more Western buyers are stopping to buy oil from Russia. As a result, Moscow has been offering big discounts to buyers who are interested.
From April to November, 18.6% of India's oil imports came from Moscow. This was up from a tiny 2.3% in the same time last year. During the eight-month period, Russia beat out major suppliers like Saudi Arabia and the United Arab Emirates to become India's second-biggest source of crude oil, just behind Iraq.
In November, however, Russia was the top supplier, and its barrels made up almost 24% of India's 19.38 million tonnes of oil imports. This was a big change from November 2021, when only 1.5% of India's oil imports came from Russia.
Industry watchers think that a few other factors also contributed to the drop in oil supplies to India from Nigeria and the US. Nigeria's oil and gas industry has been having trouble keeping up with demand because of things like oil theft, pipeline vandalism, crumbling infrastructure, and maintenance shut-downs. Even in the US, there were some problems, especially because of bad weather in the important Gulf of Mexico region.
Aside from supply problems, it looks like the relatively higher cost of freight and insurance and changes in the way oil is supplied around the world were also important, especially for suppliers in the US, Mexico, Colombia, and Brazil.
"Refiners buy oil based on how much it will cost them in the long run. It includes the price of crude, the cost of shipping, and the gross product value or product slate for that grade of crude. "Freight is a key part, and since the US and other oil suppliers in North and South America are farther away than other major oil suppliers, this could have been a factor," a senior oil industry executive said.
In the meantime, the US has sent a lot more oil to Europe over the past few months to make up for what Russia has stopped sending. Mexico and Colombia, two other major suppliers, are also said to have sent more oil to Europe.