India
Even though the opposition parties are different, they are all against the ideas of the BJP and RSS: Rahul Gandhi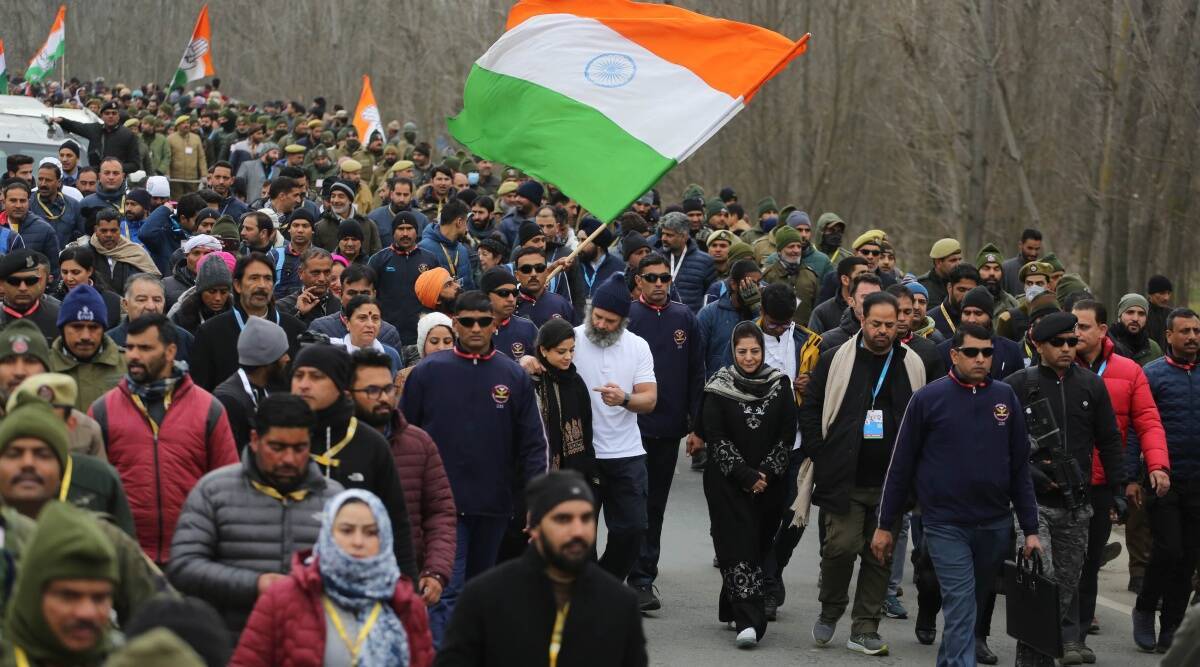 Congress leader Rahul Gandhi said on Sunday, a day before the end of his Kanyakumari-to-Kashmir Bharat Jodo Yatra, that the opposition parties may have differences, but they will stand together against the ideas of RSS and BJP.
Here, at his 13th press conference during the 134-day yatra, Gandhi said that unity among the Opposition comes from dialogue, conversation, and a clear vision.
In response to a question about how leaders of the opposition, like Mamata Banerjee, gave him the cold shoulder during his yatra, he said it is wrong to say that the opposition is split up.
"Yes, there are differences among the Opposition, and there are discussions, but the Opposition will fight together in this battle of ideas, in which the BJP and RSS are on one side and forces that disagree with them are on the other," he said.
Gandhi said that even though the yatra went from the south to the north of the country, it had an effect on the whole country.
"The BJP and RSS are trying to change the way this country is run. No matter if it's the Parliament, the assemblies, the courts, or the media. The BJP is going after and taking over all institutions. "That attack on the institutional framework has led to what you have seen in different parts of the country and in Jammu and Kashmir," he said.
Gandhi said that this march, which will end on Monday when he raises the tricolour at a Congress office here, is no longer a show for the Congress but a movement for the aam janta (common people).
He said that the goal of the Bharat Jodo Yatra is to give people an alternative view of brotherhood to the "politics of hate and arrogance" of the BJP and RSS.
"This journey has given the people of this country a choice. On one side, the goal is to beat people down, but on our side, the goal is to bring people together," he said.
He said that the march will change politics in this country in a big way. "I can't say for sure what will happen, but I do know that this journey is not over. He said, "It is the first step towards a new start."