India
I will not be frightened, declares Rahul Gandhi the day after the Delhi Police arrive at his home.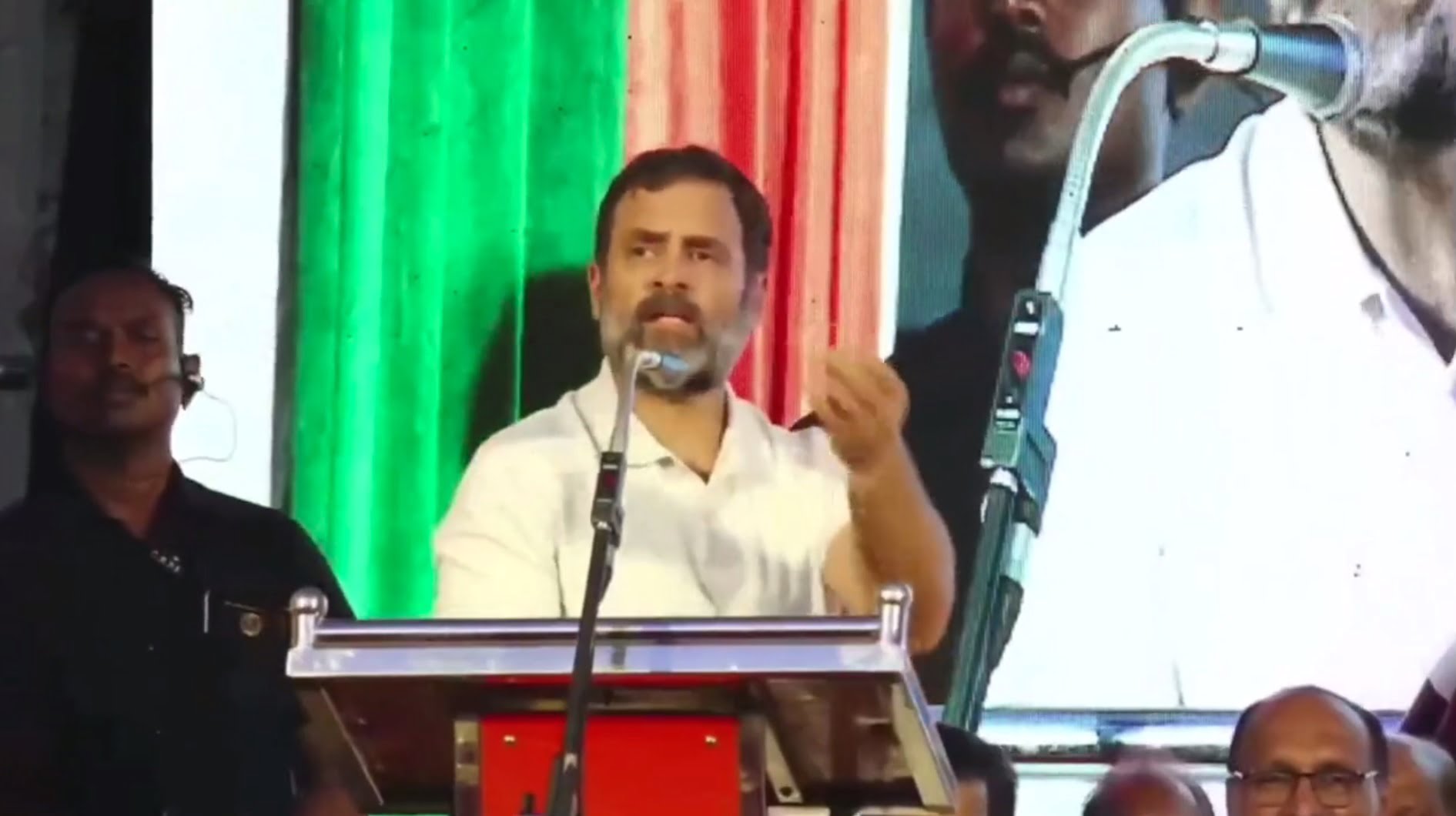 A day after a Delhi Police team arrived at his home to inquire about the sexual assault victims he mentioned during his Bharat Jodo Yatra in Kashmir, Congress leader Rahul Gandhi stated on Monday that he would not be intimidated by the political attacks on him or the police being sent to his home on multiple occasions.
"Although many people are afraid of the Prime Minister, the BJP, the RSS, and the police, I am not. I'm not afraid of them at all, and that's their problem. Their issue is the reason I am not afraid. "I believe in the truth," the Wayanad MP explained while speaking in the Kerala district.
"It does not matter how often I am attacked, how many times police are summoned to my house or how many cases are there on me; I always stand for the truth. "That's how I am," he explained.
Gandhi spoke at a public assembly in Wayanad, Kerala, after handing over keys to new homes for various families in the district.
He further claimed that the truth was that the PM, RSS and BJP "are undermining the ideology and institutions of India". He also called Prime Minister Modi, the BJP, and the RSS "confused," "delusional," and "arrogant" if they thought of themselves as India.
"The Prime Minister, the BJP, and the RSS are all perplexed. They believe they are the country of India. They consider themselves to be the entirety of India.
"The PM is one Indian individual; he is not India. He is the only Indian in this country, no matter how foolish or arrogant he is. "The BJP and RSS have forgotten that there are 1.4 billion individuals in the country who are not members of the BJP, RSS, or the Prime Minister," added the Congress politician.
Earlier in the day, he addressed a public gathering in poll-bound Karnataka and hit out at the BJP-led Central government, stating, "this country belongs to everyone, does not belong to two to three selected, it is not Adani's". He also urged party leaders in the state to battle the BJP together, as he expressed confidence in "sweeping" the upcoming Karnataka Assembly elections with an absolute majority.