India
PM Modi praises tribal communities in Mann Ki Baat by pointing to the Padma awards.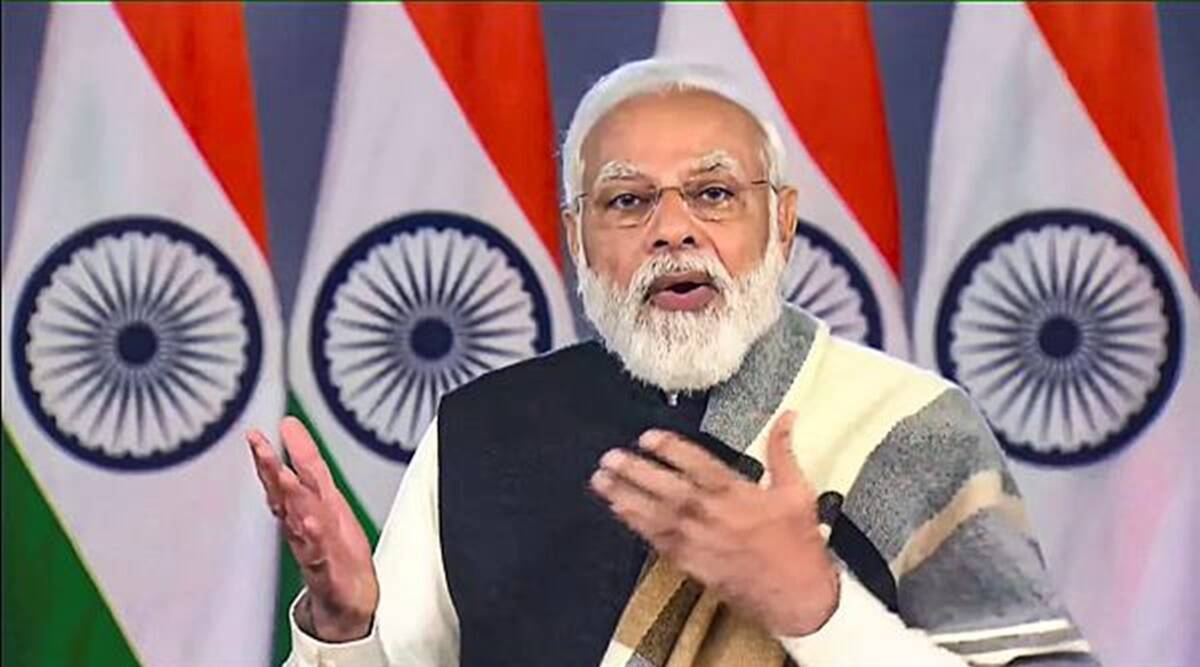 In his first Mann Ki Baat address of 2023, Prime Minister Narendra Modi praised India's tribal communities. He said that a large number of this year's Padma Award winners came from these communities.
"This year, a large number of Padma award winners come from tribal communities or have ties to tribal society. Living in a tribe is different from living in a busy city, and it also has its own problems. "Despite all of this, tribal societies are always eager to keep their traditions alive," he said.
The PM said that a number of people who work on tribal languages like Toto, Ho, Koi, Kuvi, and Manda have been given Padma awards. "It's something we can all be proud of. "Awards have also been given to people who work with the Siddi, Jarwa, and Onge tribes," he said.
The PM said that this year's Padma awards are also being felt in places where Naxals used to be strong because people who have helped bring young people back into society have also been given Padmas.
He also liked the awardees who played traditional instruments like the Santoor, the Bamhum, and the Duitara.
The prime minister said that people are now using millets more in their food, which is a great start to the International Year of Millets. He also said that both the International Day of Yoga and the International Day of Millets were made official by the United Nations after India proposed them.
"On the one hand, small farmers who used to grow millets in their fields are happy that the world now knows how important millets are. On the other hand, FPOs and investors have stepped up their efforts to bring millets to the market and make them available to the average person," he said.
"Right now, G20 summits are being held all over India, and I'm glad that healthy and tasty millets-based food is being served at all of them. "We also serve khichdi, poha, and kheer made from bajra, as well as payasam, poori, and dosa made from ragi," the PM said.
Every last Sunday of the month, there is a show called "Mann Ki Baat," in which the PM talks to people from all over the country. This is the 97th time he has talked on the radio every month.
Tune in for the first #MannKiBaat of 2023 at 11 AM. pic.twitter.com/Is1lTAYpqE

— Narendra Modi (@narendramodi) January 29, 2023
In the last episode of Mann Ki Baat, which aired in December 2022, the PM talked about many different things, such as India's G-20 presidency and how important it is to keep the Ganga clean.
Modi had asked everyone in the country to make G20 a big movement in 2023. On December 1, 2022, India officially took over the presidency of the G20 from Indonesia. In 32 different work streams, the country will host more than 200 meetings in more than 50 cities. The theme of India's G20 Presidency is "Vasudhaiva Kutumbakam," which means "One Earth, One Family, One Future." Over the course of this year, the government plans to show G20 delegates and guests some of India's rich cultural history.
During his speech, Modi also paid tribute to Atal Bihari Vajpayee on the 98th anniversary of his birth on December 25. He said, "He was a great leader who led the country with great skill." Every Indian has a special place in their hearts for him."