India
Unsettled boundaries continue to challenge us; we need deterrence tools: Army Commander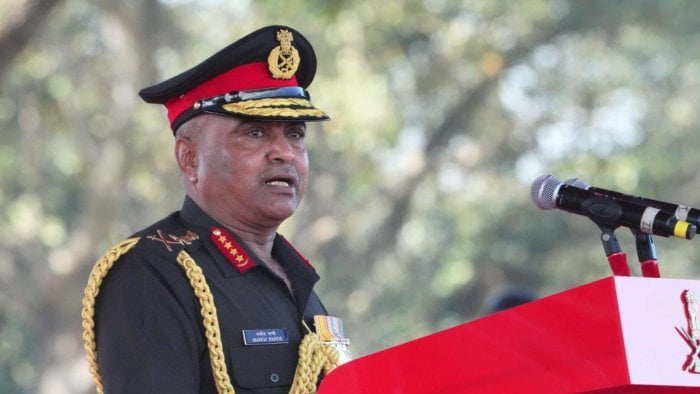 On Wednesday, Army Chief General Manoj Pande stated that it is necessary to possess strategic deterrent instruments as the Army continues to face the legacy issues of unsettled borders.
Gen Pande spoke at the second edition of Def-Tech India, an event organised by PHD Chamber of Commerce and Vision Initiatives that focus on India's territorial capabilities and technological needs. India and China continue to engage in a military standoff at the disputed Line of Actual Control (LAC) in eastern Ladakh for the third consecutive year.
"It is essential to recognise that border management flaws can exacerbate conflict. Thus, 'ownership of strategic deterrence instruments is necessary,'" the Army Chief stated, adding, "Our lengthy commitment to counterinsurgency operations should not diminish our conventional reaction readiness."
He says conventional capabilities are characterised by topography, theatre, employment strategy, and the adversary's capabilities and intent.
"Our current collection include a variety of vintage and theatre-specific items. The effort to incorporate technology into our military systems continues," he stated.
In addition, he emphasised numerous essential lessons from the present Russia-Ukraine conflict.
The relevance of 'hard power' with land continuing to be the decisive domain of combat, and the possibility that short, rapid war' may be a mistaken assumption, he added, are critical lessons from the war that underscore India's need to be prepared for a full-spectrum, protracted fight.
He says long-range precision fires demonstrate that distance does not guarantee safety. "Our efforts to form Integrated Battle Groups are consistent with this objective," he said.
Other lessons from the war include the need for dedicated strategies to win the war of narratives and the need to combat grey zone warfare, he said, adding that the proliferation of drones, loiter munitions, advanced VSHORADS, and manned-unmanned systems have demonstrated that air is no longer the exclusive domain of manned aircraft. The most important lesson we can draw for the Indian military, according to him, is that self-sufficiency in essential technologies and investment in R&D is a strategic necessity.
Gen Pande emphasised the necessity to strike a balance between conventional and niche capabilities in defence, stating that while possessing tough conventional systems is a must for the Indian military theatre and terrain, possessing counter-specialised capabilities is also essential.