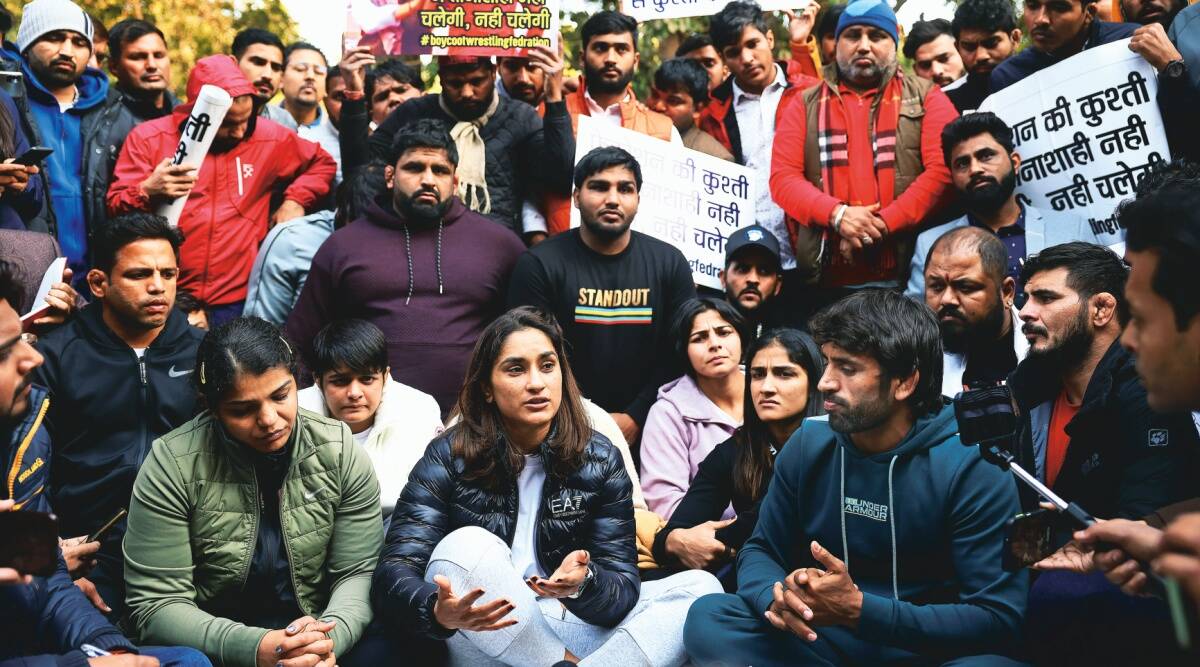 The Deccan Era has learned that a series of phone calls received by two-time world championship medallist Vinesh Phogat from several young women expressing concerns about the "unsafe environment" at a national camp in Lucknow prompted India's top wrestlers to stage an unprecedented protest against the sport's administrators.
Vinesh went public on Wednesday with charges of sexual harassment against Wrestling Federation of India (WFI) president, BJP MP Brij Bhushan Sharan Singh, and other national coaches, after teenage wrestlers informed her of their intention to boycott the camp and maybe abandon the sport.
The Sports Ministry cancelled the training scheduled to commence on Wednesday in Lucknow, for which the women wrestlers were summoned earlier this month. The demonstration, now in its second day at Jantar Mantar in the nation's capital, has thus far garnered widespread support.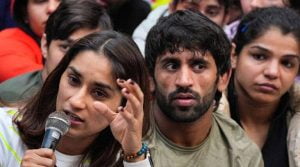 Late on Thursday, Sports Minister Anurag Thakur met with the wrestlers, while Indian Olympic Association (IOA) president and former sprinter PT Usha urged them to "come up and share their issues" with the organisation. Usha tweeted, "We will guarantee a thorough probe to ensure justice."
According to the federation's assistant secretary, Vinod Tomar, the WFI has decided to conduct an emergency general council meeting on Sunday in Ayodhya to discuss the charges.
Earlier in the day, the sit-in protest venue in Delhi was crowded with international wrestlers and dangal pehelwans from Haryana, UP, and Rajasthan, as well as farmer activist Narendra Tau, in response to Olympic bronze medalist Bajrang Punia's Instagram request for support the night before.
A core member of the protest group told The Deccan Era, "After those calls (from the women wrestlers), Vinesh, Olympic medallists Sakshi Malik and Bajrang met and determined that Brij Bhushan and the instructors implicated in sexual harassment throughout the years must be exposed. Anshu Malik and Sonam Malik, both elite wrestlers who participated in the Tokyo Olympics, also joined the team.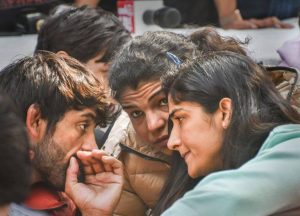 According to reports, the women wrestlers informed Vinesh of similar situations in the past, and she decided "enough is enough" when requests to move the camp location were ignored.
On the second day of the sit-in, Vinesh was frequently approached by phone by female wrestlers who wanted to discuss the alleged harassment they had had "because of the WFI president," according to sources.
Vinesh stated to reporters, "Yesterday (Wednesday), two to three girls were prepared to discuss sexual harassment with evidence. Today, I can state that five to six wrestlers are willing to speak and provide evidence of sexual harassment. I received calls even from female wrestlers in Kerala. Those from Maharashtra claim to have had similar negative experiences."
Vinesh, Bajrang, and other members of the protest group that met with Sports Ministry officials stated that the wrestlers will not leave the site until the WFI president is removed from office. "It will be unfortunate for wrestling if female athletes must reveal their identities and present proof of harassment. "Don't force us to do that," Vinesh added, adding that if Singh's reaction is unsatisfactory, they will file a FIR.
On Thursday, Vinesh's uncle Mahavir Phogat, father and coach of the sisters Babita and Sangeeta and inspiration for Aamir Khan's Bollywood movie "Dangal," joined the protest platform.
Babita, the daughter of Mahavir and a BJP leader, also visited the site with a message from the government. "I've reassured them that the government is on their side. "I will attempt to resolve their concerns today," Babita stated. Sangeeta is, incidentally, married to Bajrang.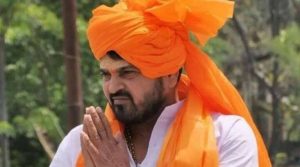 The Sports Ministry gave WFI president Singh and the federation 72 hours to provide an explanation on Wednesday, failing which action would be taken in accordance with the National Sports Development Code.
Jitender, Bajrang's longtime roommate at camps and an international wrestler, emphasised the need of group strength. "When we first discussed the notion of a demonstration, we discussed the importance of remaining unified because we are fighting against really powerful individuals. Today, hundreds of wrestlers have joined us," remarked the silver medalist in the Asian Championships.
"After the head of the WFI stated that the majority of wrestlers did not support the protests, Bajrang broadcast a video on social media yesterday night inviting all wrestlers to join." "The massive turnout today is evident," he remarked.
Bajrang stated that the initial objective for the demonstration was to have only a small group of wrestlers present. "Yesterday, the president stated that only 3% of wrestlers were on our side. Today, all of India's wrestling centres are represented here," he remarked.
Ravi Dahiya, Olympic silver medalist from Tokyo, also released a video appeal online in addition to Bajrang's Instagram post. Dahiya resides in Chhatrasal Stadium, which was made famous by India's most decorated wrestler Sushil Kumar, who is currently incarcerated for his role in a murder case.
Rakesh Yadav, a wrestler from Bagphat, stated at the protest site that he and a dozen other wrestlers travelled to Jantar Mantar in response to Bajrang's video calling for support. Sandeep Tomar, a former Asian Championship medalist and wrestler from Baghpat, was among the Thursday protest speakers.
Even coaches who were formerly a part of the system came to meet the wrestlers. Kuldeep Malik, the former head coach of the women's wrestling team, decided to support the athletes after witnessing Vinesh's plea on television. Perhaps the girls were reluctant to speak up earlier due to fear. As a coach, I never encountered any complaints. But there must be a comprehensive investigation into what transpired," added Malik, who served as head coach from 2013 to 2021.
As the number of protestors increased, lawmakers, farm leaders, and activists rushed to the podium. Brinda Karat, a former CPI(M) member of parliament, was among them, but she stepped aside when the wrestlers proclaimed that they did not wish to politicise the demonstration.
The official residence of WFI chief Singh on Ashoka Road, close to the protest venue, had a police presence. Even the WFI office, which was located in the home, was off-limits to visitors. Outside, a protesting wrestler shouted, "We revere Lord Hanuman, and remember that he burned down Ravan's Lanka. A similar destiny awaits the bahubali (strongman) of wrestling."