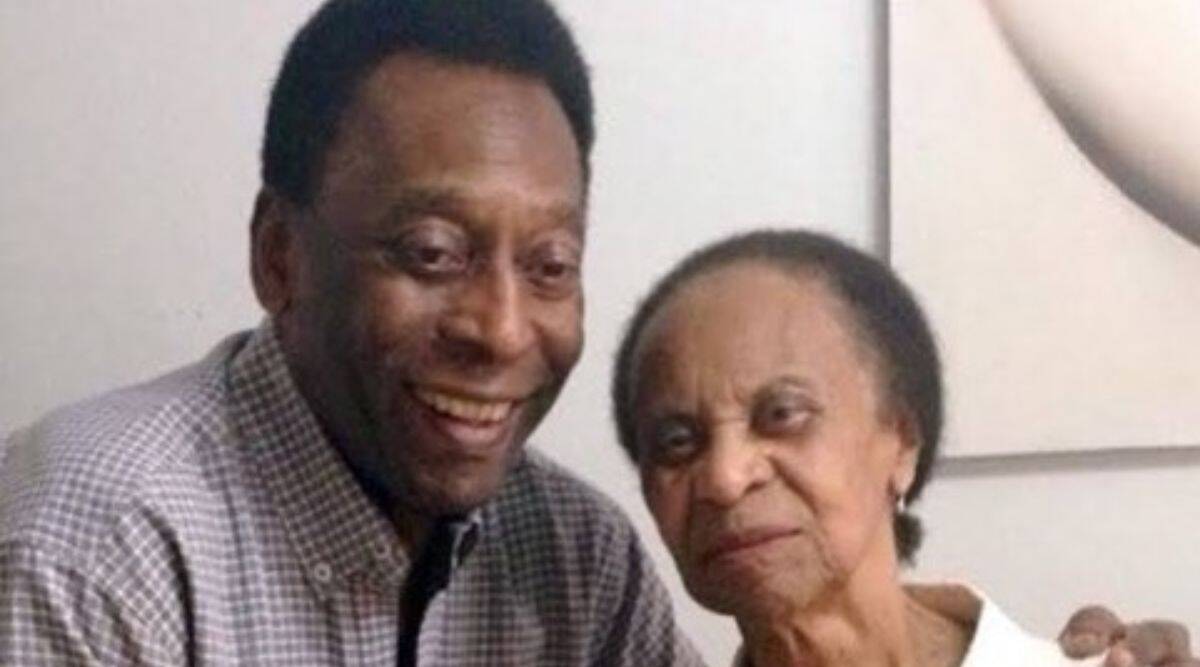 Saturday's Mirror said that Pele's mother is unaware of the legend's demise. On Thursday, Pele passed away after a long fight with cancer. He was 82.
Maria Lucia do Nascimento cares for their mother Celeste and is Pele's sole surviving sibling. "We speak with her, but she is unaware of the situation. She is in her own universe."
She continued, "She opens her eyes when I mention his name and say, 'We're going to pray for him,' but she is not really aware of what I'm saying."
Last month, Celeste celebrated her 100th birthday, and her son documented the occasion on Instagram.
Alongside a photo of him holding his beloved, he wrote, "Today we celebrate Celeste's 100th birthday. She taught me the value of love and peace at a young age. I have a multitude of reasons to be grateful for being her son. I share these photographs with you to commemorate the occasion. Thank you for each and every day, mother."
In September 2021, a colon tumour was removed from Pelé. His family and the hospital have not disclosed whether the cancer has spread to other organs. On November 29, he returned to the Albert Einstein hospital with COVID-19 and a respiratory infection.
The hospital announced last week that his cancer had progressed.
Pelé guided Brazil to World Cup victories in 1958, 1962, and 1970, scoring 77 goals in the process. During the 2014 World Cup in Qatar, Neymar tied Pelé's record.