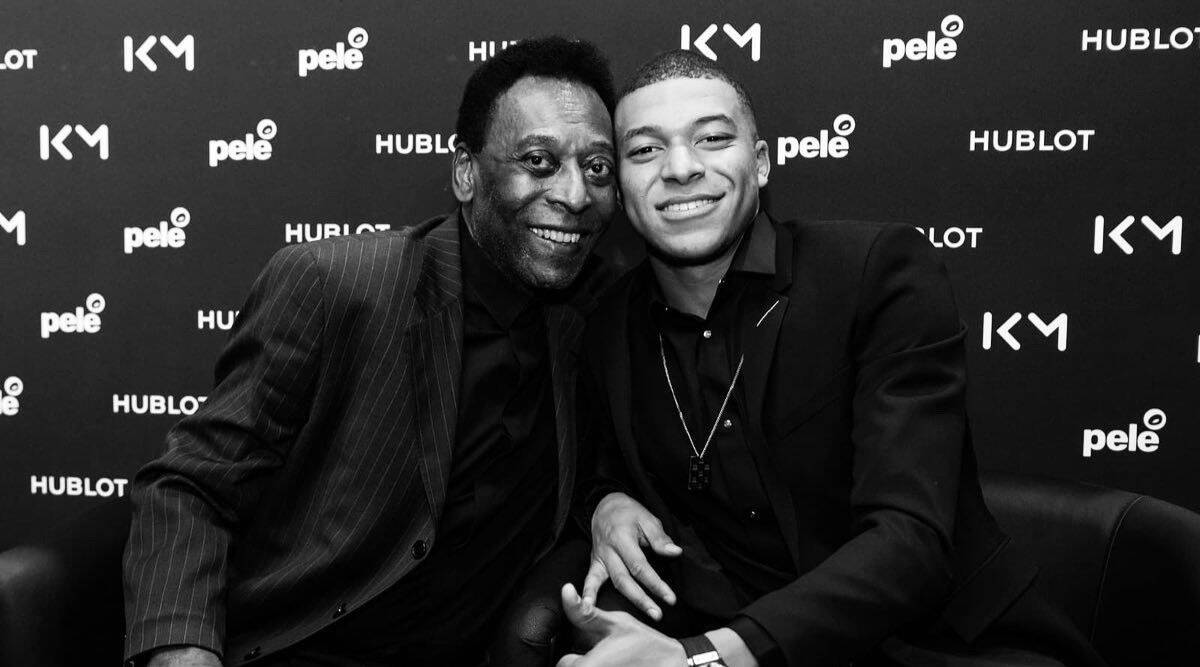 Kylian Mbappe is unquestionably one of the world's top three footballers and probably the best of his generation based on his world cup exploits, but how does he compare to stars from the past? Pele designated Kylian Mbappe as his potential "heir" one year ago.
Pele had stated La Gazzetta Dello Sport, "Mbappé may become my heir, and I am not joking about this." "I see myself when he plays quickly. He is a quick-thinking striker. When the ball arrives, he already knows what to do, where to go, and how to guide the game in order to achieve the best outcome. These are also essential qualities in modern football. Moreover, Kylian is as quick as I am when running and dribbling."
A inspiração e o amor marcaram a jornada de Rei Pelé, que faleceu no dia de hoje.

Amor, amor e amor, para sempre.
.
Inspiration and love marked the journey of King Pelé, who peacefully passed away today.

Love, love and love, forever. pic.twitter.com/CP9syIdL3i

— Pelé (@Pele) December 29, 2022
Mbappe had told France Football magazine that he was awestruck upon meeting Pele at a promotional event where the two had met.
"I did not sleep well the night before since I posed many questions to myself… I feared appearing foolish in front of him," Mbappe remarked. He resembles a monolith. I was at the base of a mountain without a way to climb to the summit. And when I observed the journalists' gleaming eyes at the press conference, I realised that I wasn't the only one intrigued by the man next to me.
Mbappé then disclosed what Pele had told him.
"I shall never forget the image of his joyful face as he greeted me. When we were face-to-face, he kept telling me that I reminded him of himself as a child. Both physically and in my conduct. He was staring at me, and I had the sensation he was seeing himself a little bit. It was so embarrassing that it was… He was like a grandfather to his grandchild in his generosity."
Pele would send Mbappe a signed jersey after the 2018 World Cup with the following message: "Always be humble and work hard. Certainly, you will. I believe you possess a unique quality."
When Pele was unwell a month ago, Mbappe tweeted from the world cup in Qatar, "Let us pray for the king." Pele's response was endearing: "Thank you, my friend. I am thrilled to have witnessed you shatter another of my World Cup records."
The king of football has left us but his legacy will never be forgotten.
RIP KING 💔👑… pic.twitter.com/F55PrcM2Ud

— Kylian Mbappé (@KMbappe) December 29, 2022
And upon Pele's passing, Mbappe uploaded a photo of the two with the caption, "The King of Football has departed, but his legacy will never be forgotten, Rest in peace, monarch!"