India
'Will commence battle with INDIA coalition soon,' says Lalu Prasad, as he prays at two shrines in Deoghar, Jharkhand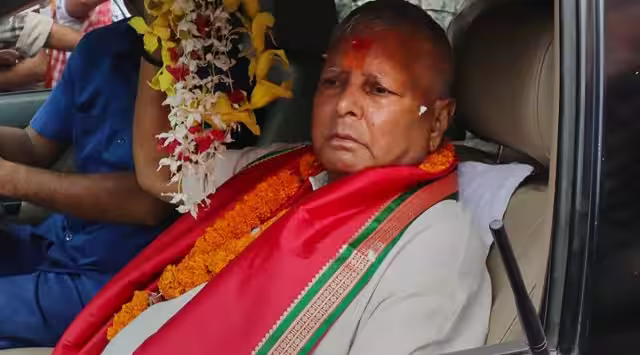 Rashtriya Janata Dal (RJD) supremo Lalu Prasad visited Deoghar in Jharkhand on Monday and offered prayers at the Baba Baidyanath Dham and Basukinath Dham shrines. Lalu claimed he will seek more deities' blessings before launching a "yuddh (war)" with his son Tejashwi Yadav and the Opposition's INDIA coalition.
Lalu stated that he offered prayers after a "long time" alongside his wife Rabri Devi and children, including Tejashwi, the Deputy Chief Minister of Bihar.
"Aur devtaaon ka darshan baaki hai, aur uske baad yuddh ke maidan mein kud jayenge, aur INDIA – jo hum logon ne alliance banaya hai 28 parties ka kaam ko humlog shuru karenge." Ummeedwaar chayan kiya jayega kaam shuru kiya jayega. (We shall visit more deities before launching a war and beginning our work for the 28-party INDIA coalition. The candidate selection process will commence)," Lalu Prasad stated. Though the Lok Sabha elections are not until next year, preparations have already begun.
Lalu further stated that a coordination committee was formed at the request of the INDIA alliance, with a meeting slated for September 12-14 in New Delhi. "From Bihar, Deputy Chief Minister Tejashwi Yadav will attend the meeting." "We will campaign in different parts of Bihar later," he remarked.
Taking aim at Prime Minister Narendra Modi, the RJD president claimed that the G20 Summit, which ended on Sunday and cost a lot of money, will not benefit the average man.
Lalu responded to a question about what blessings he sought at the temples by saying, "I prayed that I stay away from you people (reporters)." Now I'm off to Patna."