India
On Republic Day, the tableau of the Ministry of Culture depicts the force of feminine divinity.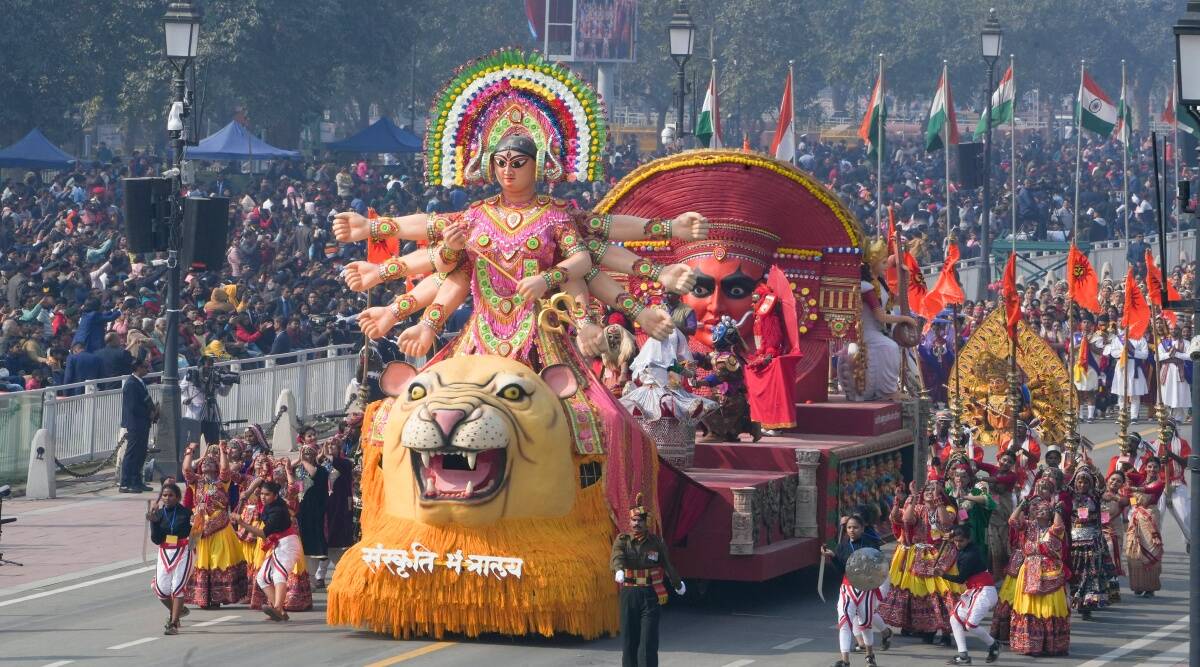 The tableau that the Ministry of Culture rolled along Kartavya Path for the 74th Republic Day celebrations on Thursday highlighted the power of the feminine deity. The theme was "Shakti Rupena Samsthita," and art and dance genres were used to honour "Devi," according to Union Culture Secretary Govind Mohan.
Mohan stated that 'Nari Shakti' was also the topic of the ministry's dance performance including 326 female and 153 male artistes as part of the Vande Bharatam programme. These 479 performers were selected through a national dance competition. The artists, aged between 17 and 30, performed classical, folk, and fusion dances that portrayed the 'strength of women' through the five elements – earth, water, air, space, and fire.
This was the second time that the Vande Bharatam competition was used to select the dancers for the cultural show.
The tableau of the ministry featured folk dances that honour the traditions of 'Devi'. Various colours and masks, as well as numerous dance styles based on it, were displayed. The ministries of culture and defence collaborate to host the Vande Bharatam Dance Festival. It is an all-Indian dance festival that aspires to showcase India's vibrancy through dance, according to its organisers.
For the second iteration of this competition, which began on October 15, 2022, artists from every region of the nation participated. This competition consisted of three stages: state, zonal, and national. The grand finale was held at the Jawaharlal Nehru Stadium in New Delhi on December 19 and 20, 2022.