India
Armed forces prepared for any challenge, thanks to the contributions of veterans: Chief of the Army Manoj Pande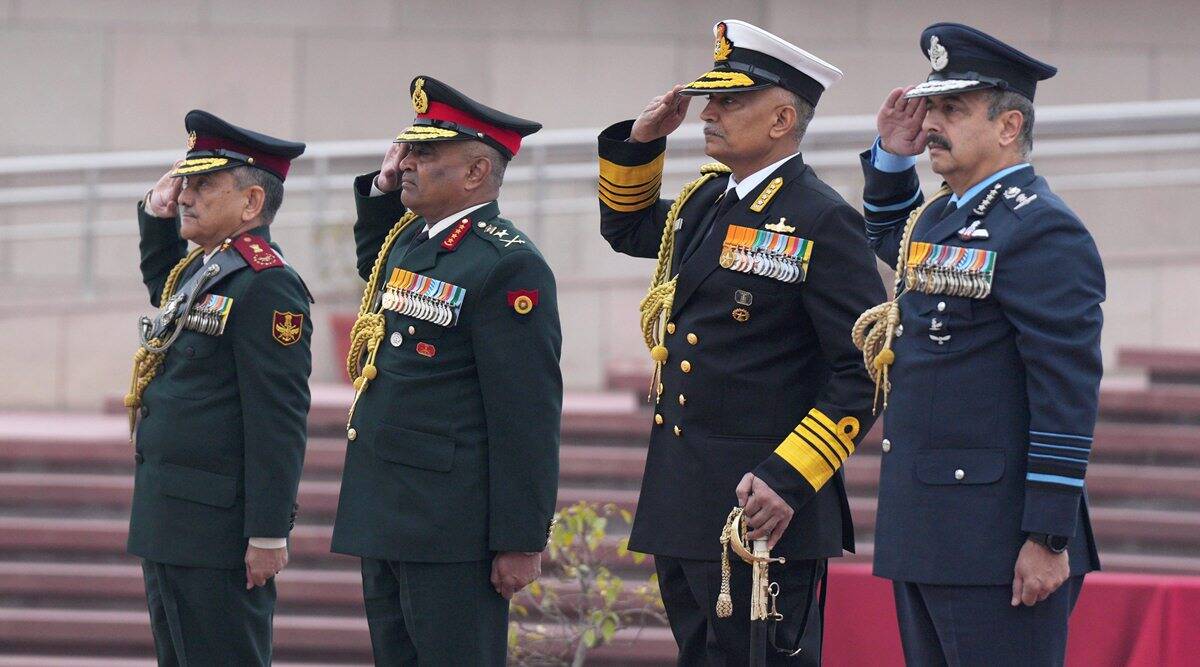 Saturday, Army Chief General Manoj Pande stated that India's Armed Forces are among the greatest and most professional in the world, adding that this is due to its veterans' sacrifice, courage, and hard work.
During his presentation to veterans during the sixth Armed Forces Veterans Day ceremonies, he stated that thanks to the veterans' contributions, all three branches of the armed forces are "ready to meet any challenge."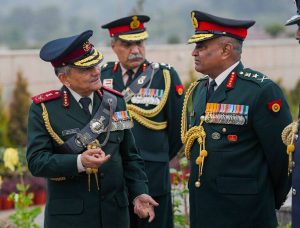 In addition to the Army Chief, Navy Chief Admiral R Hari Kumar and IAF Chief Air Chief Marshal V R Chaudhari were also present. There were representatives from numerous ex-organizations servicemen's there.
Armed Forces Veterans Day is observed on January 14 to commemorate the formal retirement of the Army's first Indian commander-in-chief, Field Marshal K M Cariappa, in 1953.
Admiral Kumar stated that Veterans Day is also a time to honour and commemorate India's heroic warriors who sacrificed their lives for the nation. He stated that the Navy will make every effort to carry on the legacy of the veterans.
According to him, the commissioning of India's first indigenous aircraft carrier, INS Vikrant, its stealth destroyer, INS Mormugao, and other advanced platforms are baby steps in this direction.
Additionally Read |China has expanded its soldier numbers near the LAC in the east: Army Chief General Pande
He stated that the Navy had inducted the first group of Agniveers, which includes women, as a daring and radical move toward future-proofing the Navy.
Air Chief Marshal Chaudhari stated that the IAF had earned a reputation as a formidable aerospace force in the area, despite its humble beginnings, due to the efforts made by veterans.
"This is only possible because of the vision, dedication, and selflessness of our veterans over the years," he remarked.
156 SPARSH service facilities, an online system for processing pension claims, are now operating throughout all IAF commands, he noted.
He added that the IAF has been working to obtain approvals for policy amendments for the grant of liberalised family pensions in cases of flying accidents between January 1996 and September 2009, under the clause of battle inoculation training exercises, and that pension payment orders have been issued for 67 such cases.
Declaring that the Indian Air Force is devoted to the welfare of veterans. Serving those who will serve will always be our guiding principle, he said.
The Army commander also stated that it is a source of pride that veterans of the armed forces are making significant contributions to the nation's advancement in numerous disciplines.
The Union Cabinet approved the modification of pensions for pensioners and family pensioners of the military forces under OROP, effective July 1, 2019.