India
CBI books NIA SP Vishal Garg, an inspector for 'extorting Rs. 60 crore from Manipur residents'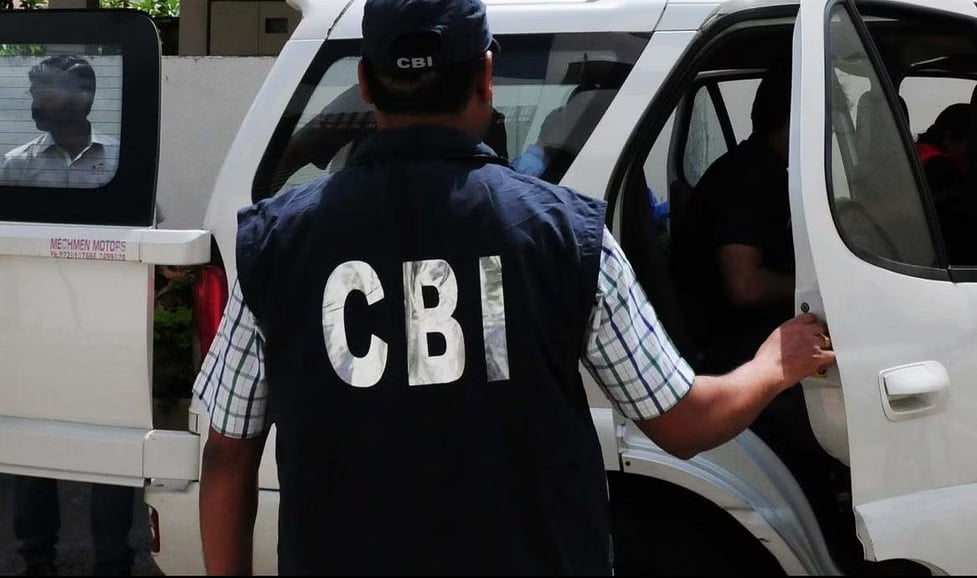 The Central Bureau of Investigation (CBI) has filed a First Information Report (FIR) against NIA Superintendent of Police Vishal Garg and an inspector for allegedly extorting Rs 60 lakh from three local residents in Imphal, Manipur, by threatening to implicate them in a false case. The two allegedly convened individuals under the pretence of interrogating them and extorting money from them.
Following a complaint of alleged bribery, NIA Director General Dinkar Gupta suspended Garg last month on his instructions. Notably, Garg was a member of the squad that investigated Hindutva terror cases and was intimately involved in the investigations of the 2007 Samjhauta Express and Mecca Masjid bombings in Hyderabad. Garg was a member of the Border Security Force (BSF) until 2015 when he was incorporated by the NIA.
After receiving a complaint from Deputy Superintendent (Admin in NIA) Sudhanshu Shekhar Shukla, the CBI has filed an FIR under IPC sections 120B (criminal conspiracy) and 388 (extortion), as well as several sections of the Prevention of Corruption Act. "Sources reported that the then SP (Imphal) Garg, along with Inspector Rajib Khan, was extorting Manipur residents for large sums of money by threatening to fraudulently implicate them in NIA cases. After obtaining the information, the NIA conducted an internal investigation," said Shukla.
"An investigation reveals that the NIA filed a First Information Report (FIR) in 2022 alleging that active cadres of terrorist organisations, including but not limited to Kangleipak Communist Party (KCP), United National Liberation Front (UNLF), and People's Revolutionary Party of Kangleipak (PREPAK), all proscribed under UAPA, are raising funds in Manipur to further their terrorist activities. The investigation of this matter has been assigned to Inspector/Chief Investigator Tushar Bisht," he stated.
"Further investigation revealed that Garg, as SP (Imphal), was the initial supervisory officer of the case, and that Khan was assisting on his orders. An investigation has disclosed that these officers frequently summoned businessmen and professionals for questioning without proper notice. In Garg's presence, they were threatened with fraudulent incrimination in NIA cases. Later, Khan would offer them assistance in exchange for payment. The amount to be paid would be negotiated, Khan would receive payment in cash, and the matter would be resolved, according to Shukla.
Khan collected Rs 10 lakh in cash from one Inaocha Takhellambam alias Naoba, Rs 20 lakh in cash from one N Momon Singh, and Rs 30 lakh in cash from one Laishram Hemanta Singh, all residents of Imphal, at the behest of Garg between May and August 2022, according to the results of the investigation, the prosecutor said.
Additionally, Shukla asserted that there is a possibility of threatening other individuals/witnesses and extorting enormous sums from them. This aspect must also be investigated, and it is requested that appropriate action be taken against them.
Notably, this is not the first time that Garg has been accused of corruption. He was suspended in 2019 for allegedly demanding a bribe of Rs 2 crore from a businessman and threatening to implicate him in a terror case he was investigating if the man did not pay up. Garg was reinstated in 2020 following the lack of sufficient prosecutable evidence against him in the matter. He was then transferred from Lucknow to the headquarters in New Delhi and assigned to "training."
Related Posts