India
A week after 'normal' date, southwest monsoon withdraws from parts of Rajasthan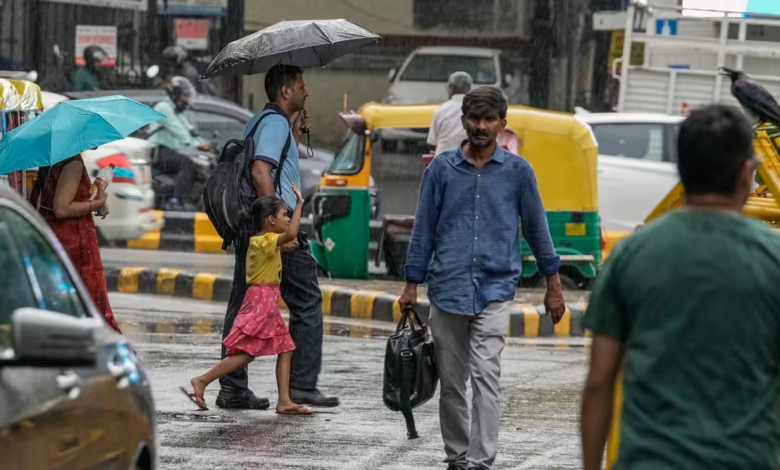 The southwest monsoon on Monday withdrew from parts of southwest Rajasthan, according to the India Meteorological Department (IMD).
This retreat from Rajasthan begins about a week after the normal withdrawal date of September 17.
The IMD declared the beginning of the monsoon's withdrawal from Rajasthan on the basis of three meteorological conditions — absence of rainfall for five days, low moisture content, and an anticyclonic circulation in the lower levels of the atmosphere. Once withdrawal of the monsoon begins from Rajasthan, the IMD will declare further withdrawal from other parts of the country on the basis of similar factors.
The line of withdrawal of the southwest monsoon passes through Barmer, Jodhpur, and Nokhra, according to the IMD. Rajasthan recorded 491.6 mm of rainfall this monsoon season — 14 percent above the normal range of 430.6 mm.
India as a whole had received 780.3 mm of rainfall — a little short of the normal of 832.4 mm, till September 22.
Last year, the withdrawal of monsoon from Rajasthan began a little earlier (on September 20) while it was delayed further in 2021, when the monsoon began its retreat only on October 6. In 2019 as well, withdrawal began only on October 9.
East and Northeast India recorded rainfall, 19 per cent short of the normal, as of September 22, while rainfall over South Peninsular India was 10 per cent short of the normal. Over central and northwest India, rainfall has been close to the normal range.
Related Posts