India
It is difficult to bring nations together in today's polarised international environment, says Prime Minister Modi at a G20 summit.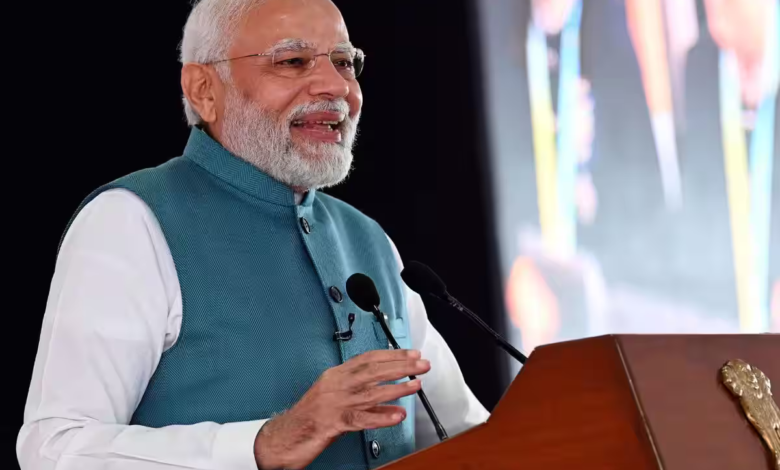 Prime Minister Narendra Modi said on Tuesday that six additional countries were added to the BRICS grouping as a result of India's efforts and that it was "not a small thing" to bring various nations together on the same platform in the middle of a polarised world climate.
In his address to the G20 University Connect Finale at Bharat Mandapam in the national capital, PM Modi said, "In the last 30 days, India's diplomacy has reached new heights." The BRICS Summit was held in South Africa prior to the G20. Six new countries joined the BRICS alliance thanks to India's efforts… You have picked me to perform all good deeds. Bringing together so many nations on one stage in today's polarised international environment is no small feat."
"The unanimous consent to our New Delhi Declaration continues to be the international headline," the Prime Minister said of the declaration. India led several key actions and choices during this period. Some G20 choices have the potential to affect the course of the twenty-first century."
The PM went on to declare that his "real superpower" is the youth, and he urged them to back him as he tries to make India a developed country by 2047.
He further stated that the national government had hired over 1 lakh youths as a result of the Rozgar Mela. By emphasising the importance of "clean, clear, and stable governance for our development journey to continue," he added that if the youth are dedicated, nothing can stop India from becoming an "aatmanirbhar" (self-sufficient) country by 2047.
The Prime Minister went on to chastise the opposition and his opponents, adding, "People criticise me for putting people in jail, but where should those who have looted the country be?"
On Tuesday, students from across India attended an event aimed at increasing youth participation in G20 events.
Related Posts