India
Owaisi opposes the Reservation Bill: No quotas for Muslim and Other Backwards Classes women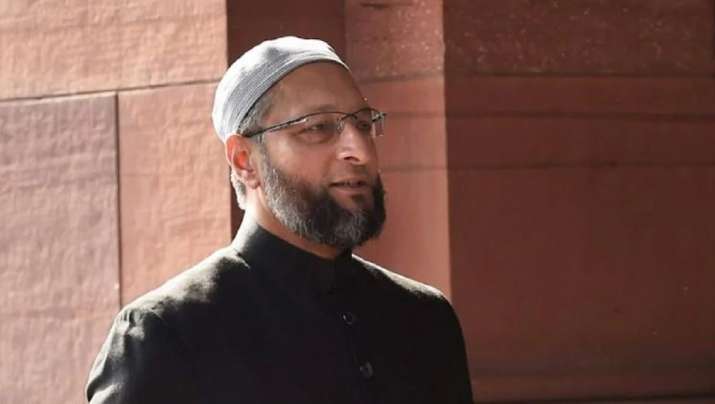 While the entire Opposition supported the women's reservation Bill enacted by Lok Sabha on Wednesday, albeit with reservations, the AIMIM was the only party to oppose it on the grounds that the proposed law does not include quotas for OBC and Muslim women.
Asaduddin Owaisi, a member of AIMIM, stated, "On behalf of my party, I oppose this legislation."
Noting that the "justification being given" for the law is to increase the number of women elected to Parliament and state Assemblies, Owaisi questioned, "If this is the justification, why is it not being extended to OBC and Muslim women?" Muslim women make up 7% of the population, but they make up only 0.7% of this Lok Sabha. The annual dropout rate for Muslim women is 19%, compared to 12% for all other women."
Nearly half of Muslim women are illiterate, he stated. This government desires to increase the representation of 'savarna' women."
The AIMIM MP noted that up until the 17th Lok Sabha, 690 women were elected to the Lok Sabha, but only 25 were from the Muslim community. He stated that no Muslim women were elected to the Lok Sabha in 1957, 1962, 1991, or 1999.
"The number of Muslim women in this chamber has never exceeded four," he said. "When I hear that reservations cannot be made on the basis of religion, I wonder what the 1951 Presidential order says… By denying the Muslim community a quota in this women's reservation, you are deceiving them. Being a woman and a Muslim is double discrimination in this society. You desire a Parliament composed solely of "bade log" (big individuals)."
Concerning OBC representation, the Hyderabad representative stated, "This Bill will deny OBCs their due share. This is not an inclusive law. This selective endorsement is a political ploy. The Prime Minister is an OBC, but only 120 OBC representatives are in this House. You have 232 upper-caste representatives. The government speaks of "vandana," but what kind of vandana is it when the Bilkis Bano perpetrators are set free? This is a bill to deceive women, he said.
This bill, he said, "shuts the door on Muslim representation in the Parliament and the Assemblies. With the rise of Hindu majoritarian nationalism and the BJP's formation of a Hindu vote bank, Muslim representation has decreased and will continue to decline. Is political isolation of Muslims beneficial to our nation? No."
Related Posts