India
AIMIM MP Owaisi opposes the women's reservation bill, claiming that it will exclusively benefit savarna women.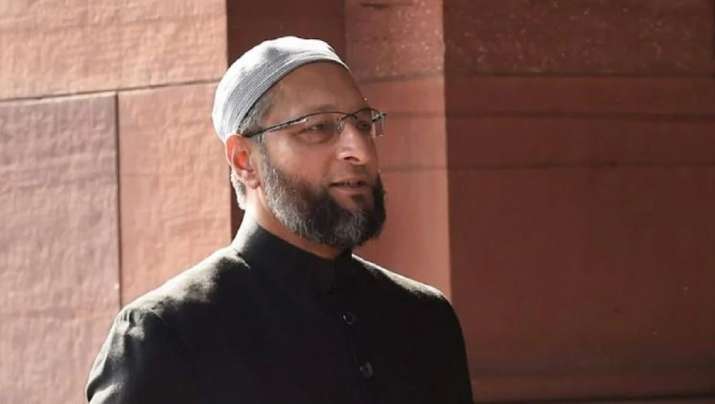 AIMIM MP Asaduddin Owaisi spoke out against the women's reservation bill on Wednesday, claiming that it will simply provide reservation to "savarna women" and questioning why OBC and Muslim women, who have even less representation in Parliament, are not given any quota.
"I am opposed to this legislation…. The bill's premise is that it will increase the number of women elected to Parliament. If that is the case, why isn't it applied to the OBC and Muslim women, whose representation in this august House is minimal?" Owaisi asked.
"We know that Muslim women make up 7% of the population, but their representation in the Lok Sabha is only 0.7%," he remarked.
On Wednesday, Union Law Minister Arjun Ram Meghwal submitted the Constitution Amendment Bill, which seeks to reserve 33% of Lok Sabha and state Assembly seats for women in the Lower House of Parliament.
According to the bill, it would take effect upon the delimitation of Lok Sabha constituencies, which will take place following the completion of the next population census.
"This Modi government wants to increase representation for savarna women," Owaisi remarked of the measure. They oppose representation for OBC and Muslim women. There have been 690 women MPs elected to Lok Sabha, with only 25 from the Muslim community."
"I heard reservations cannot be granted on religious grounds?" What is the presidential order of 1950? "By denying Muslim women quotas within this reservation, you are deceiving them," he stated.
Only Hindus were recognised as SCs under the Constitution (Scheduled Castes) Order of 1950. Amendments were made in 1956 and 1990 to accommodate Sikh Dalits, who were later joined by Buddhist Dalits.
According to Owaisi, Muslim women experience double discrimination, and the ruling BJP denies Muslim and OBC women their fair share.
"This bill deprives OBCs of their fair share." It will put an end to Muslim representation," he claimed.
He called the law a "deception bill" and cited the grant of remission to the convicts in the Bilkis Bano gang-rape case in Gujarat.
Related Posts