India
In Goa, a private school administrator was suspended for sending kids to a mosque for a workshop.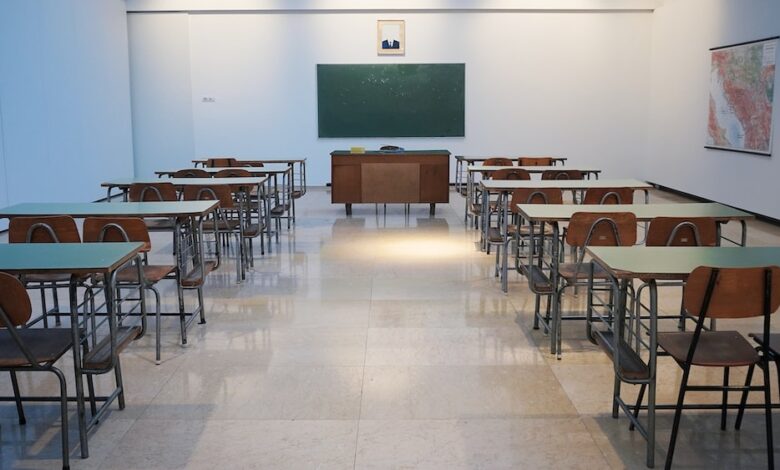 Following a police report that he took a group of Class 11 students to a mosque for a workshop on Saturday and allegedly persuaded them to conduct religious rituals, the management of a private school in South Goa suspended the principal.
The State Education Department has requested an explanation from the school administration.
Members of the Vishva Hindu Parishad (VHP) filed a police complaint against the school principal on Monday for "supporting anti-national activities," stating that the workshop was arranged at the invitation of an outfit linked with the banned Popular Front of India.
"The department has sought an explanation from the school management," said Education Director Shailesh Zingde. Since then, the principle has been suspended, as we have learned."
According to officials, the incident occurred on Saturday and involved Class 11 pupils from Keshav Smruti Higher Secondary School in Alto-Dabolim.
"On the invitation of the Student Islamic Organisation of India (SIO), a visit to a mosque in Dabolim was organised to promote communal harmony," stated school administrator Shankar Gaonkar. Students from a Baina government school had also been invited. The mosque was visited by 21 pupils from our school, including three female students and a teacher. Students were shown the mosque's prayer rooms and entry/exit part. Some pupils may have kept their heads covered out of respect. It is untrue to say that pupils were forced to wear hijab or conduct rituals."
"In the past, we have also organised student visits to temples, churches, and mosques." Children of many faiths attend the school. Another school's children had also visited the mosque. "I'm not sure why I've been suspended," Gaonkar explained.
The school administration did not reply to requests for comment.
"A workshop had been organised for students at Masjid-E-Noor in Dabolim as part of our routine initiatives to promote communal harmony and a better understanding between communities," said Asif Hussain, state president of Jammat-e-Islami Hind, parent body of Student Islamic Organisation of India (SIO), Goa zone, which had organised the workshop. Such gatherings at the mosque have become an annual tradition, and many students come on their own. The students were shown the location where prayers are held and were given sweets. "All of these claims [of religious conversion] are unfounded."
The workshop, according to Sanju Korgaoker, Joint Secretary, VHP, South Goa, was part of a scheme to "brainwash young children and carry out religious conversions."
"The principal did not notify the students' parents or obtain their permission for the workshop." We've been told that at least two pupils refused to go, but were coerced into it. Social media has been flooded with images of schoolchildren completing rites at the mosque while wearing hijab. "We've filed a police report," he explained.