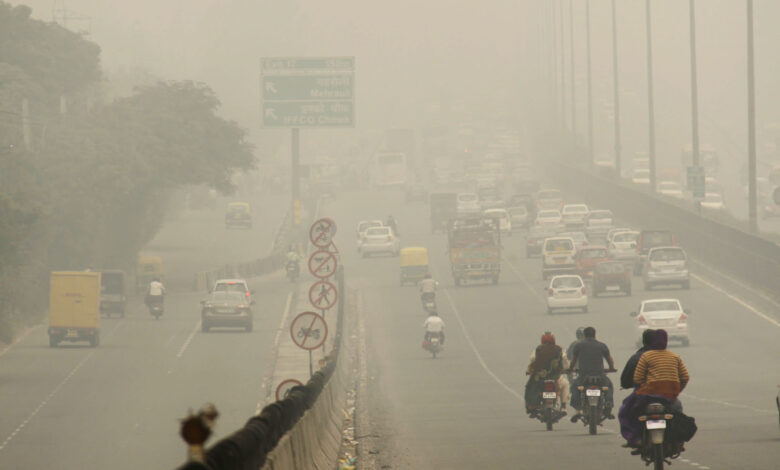 Punjab plans to cut farm fires by half this winter and abolish stubble burning entirely in six districts, according to the Commision for Air Quality Management on Tuesday.
According to the state's action plan to reduce paddy straw burning, the state has around 31 lakh hectares of paddy farming. This is estimated to yield around 16 million tonnes of non-basmati paddy straw, which will be managed in-situ (by mixing crop residue in fields) and ex-situ (by using stubble as fuel).
Attempts are being made to utilise paddy straw in industrial and energy-producing operations. According to the CAQM, a significant amount of straw will also be used as cattle feed.
Punjab also intends to use the Pusa Bio Decomposer to manage approximately 8,000 acres of paddy land. According to the company, this microbial treatment can break down paddy straw in just 15-20 days and will be given to farmers for free.
"The State Action Plan envisions a 50% reduction in fire counts in Punjab by 2023 compared to last year." The initiative aims to eliminate stubble burning cases in six districts this year: Hoshiarpur, Malerkotla, Pathankot, Rupnagar, SAS Nagar (Mohali), and SBS Nagar, according to a statement from the commision.
According to government data, five districts accounted for almost 44% of total fire counts in the state last year: Sangrur, Bathinda, Firozpur, Muktasar, and Moga.
Meanwhile, Haryana is likely to see a significant decrease in paddy stubble burning instances this year due to the implementation of a state action plan, according to the Commision for Air Quality Management (CAQM).
According to a message from the apex pollution monitoring authority, the Haryana government plans to equip farmers with free Pusa bio-decomposer kits to manage a paddy area of 5 lakh acres.
Related Posts