India
Research finds Ayush 64 to be well tolerated and safe for usage in Covid-19 patients.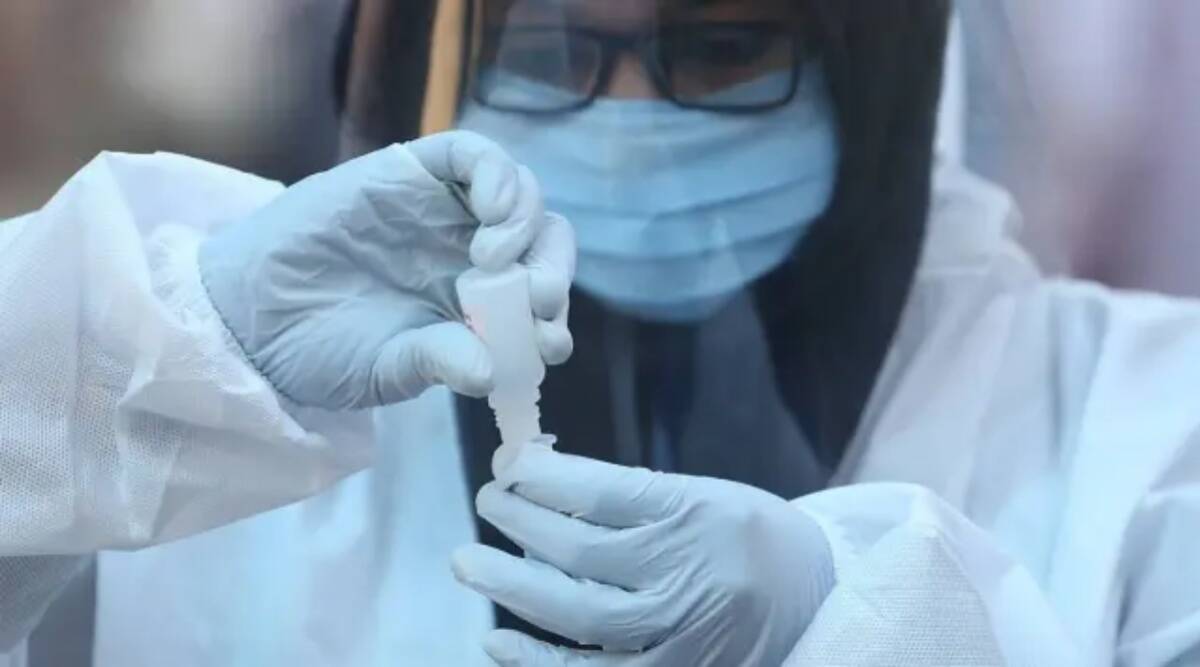 The Ayurvedic medicine Ayush 64, which was repurposed for usage during the Covid-19 pandemic, was found to be well-tolerated and safe, according to a new study published in the journal PLOS One.
According to research published on March 16, medicine, when combined with the standard of care (SOC), hastens recovery, reduces hospitalisation, and improves Covid-19 patients' health. That is notable since only a small number of pharmacological studies from Ayurveda or other alternative systems have been published in medical journals with high impact factors.
Rajesh Kotecha, secretary of the Union Ministry of Ayush, told The Indian Express that the study reflected a systematic approach by modern medicine doctors, epidemiologists, pulmonologists, basic science researchers, and ethics experts from a variety of institutions, including the Council for Scientific and Industrial Research (CSIR), Department of Biotechnology (DBT), and Ayurveda scientists and doctors.
The Ayush ministry's Central Council for Research in Ayurvedic Sciences (CCRAS) supported the study. Based on the suggestions of the multidisciplinary Ayush R&D task team chaired by Prof. Bhushan Patwardhan, former vice-chairman of the University Grants Commission, the drug was repurposed for Covid-19 (UGC).
Ayush 64 was first created to treat malaria, however, it was discovered to be effective against minor respiratory tract infections. Each 500 mg capsule included 100 mg of aqueous extracts of Alstonia scholaris (bark), Picrorhiza kurroa (rhizome), Swertia chirata (whole plant), and Caesalpinia crista (root) (200 mg seed powder).
According to the study, Ayush 64 was well-tolerated and safe for usage for 12 weeks in patients with mild to moderate Covid-19 symptoms.
Kotecha stated that in order to lessen the load on the hospital-based healthcare delivery system during the second wave of Covid-19, the Ayush ministry performed a community-based study of Ayush 64 in asymptomatic, mild-to-moderate Covid-19 patients in home isolation.
"More than 64,000 patients joined in the study, and 96% of them recovered clinically after 20 days of treatment with Ayush 64. These findings have been published in indexed medical journals with high impact factors, including Frontiers in Public Health, Complementary Therapies in Medicine, and PLOS One, among others," he explained.
Dr. Patwardhan stated that this was a well-planned, multi-center, randomised clinical trial that adhered to appropriate clinical principles. In a sense, this is a historical study that can serve as a paradigm for transdisciplinary research incorporating a standard of care and ayurveda, according to Dr. Patwardhan.
Dr. Arvind Chopra, a rheumatologist based in Pune and the national clinical coordinator of the CCRAS-CSIR project for Covid-19 drug trials, stated that the trial was unprecedented in a number of areas, particularly in the realm of alternative medicinal systems.
According to the study, no individual had severe Covid-19 or required critical care. "It was difficult to get published in PLOS One, one of the most reputable medical publications in the world. Numerous journal referees read the trial report critically, and primary efficacy data was reanalyzed by journal experts prior to acceptance, Dr. Chopra explained.
The Indian Medicines Pharmaceutical Company Ltd (IMPCL), the public sector manufacturing body of the Ayush ministry, reported that more over Rs 28 crore worth of Ayush 64 was sold in 2021-22.
According to Ayush ministry officials, 46 additional industries where the technology was transmitted reported strong sales.