India
'Will speak in Parliament if allowed…it would not be to the liking of the BJP': Rahul Gandhi on democracy statements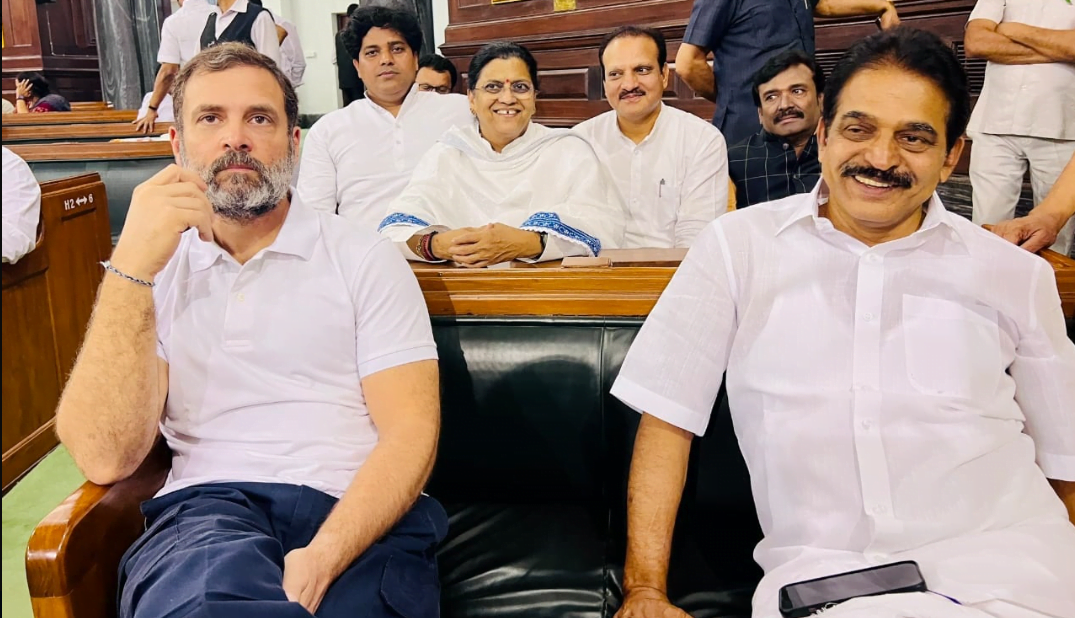 When the administration increased the pressure on Congress Member Rahul Gandhi, who returned to Parliament on Thursday after a trip abroad, he said he would speak in the House if allowed.
"If they allow me to speak in Parliament, I will express what I think," Rahul told reporters as he exited the chamber. Both Houses were postponed till 2 p.m. as the administration demanded an apology for remarks he made in London for the fourth consecutive day.
Don't miss |As the BJP raises a storm in Parliament, a look at Rahul Gandhi's words during his tour to the United Kingdom
According to the PTI news agency, Gandhi also stated that "it will not be to the BJP's favour" when he talked inside Parliament. He also said that he would do so outside if he is not allowed to speak in Parliament.
However, when the proceedings were suspended owing to interruptions from the Treasury and Opposition benches, leaders of multiple Opposition parties formed a human chain inside the Parliament House building.
The decision to construct the human chain was made at a floor coordination meeting presided over by Congress president Mallikarjun Kharge, the Opposition Leader in the Rajya Sabha. The meeting was attended by leaders from the DMK, NCP, SP, RJD, BRS, CPM, CPI, JD(U), Shiv Sena (UBT), JMM, MDMK, AAP, VCK, and the IUML. The Trinamool Congress did not attend.
The Trinamool Congress will conduct a press conference in the afternoon to discuss their parliamentary strategy.